PayHero's mobile app allows employees to record time, submit their expenses, request leave, track leave balances, and view payslips in one convenient place.
To log in, you'll first need to be invited into PayHero by your payroll administrator.
Once you have access, you can log in via mobile.payhero.co.nz, and make the app more accessible by Adding it to the Homescreen.
Logging In & Out
You can log in using your employee login details. If you don't have a login yet, you'll need to contact your payroll manager so they can create one for you first.
If you've been invited but haven't accepted your invite yet, learn how here: Accepting a PayHero Invite
Once you have access, you can log in anytime at mobile.payhero.co.nz. Alternatively, if you'd like to log in on a bigger device, check out our Employee Portal.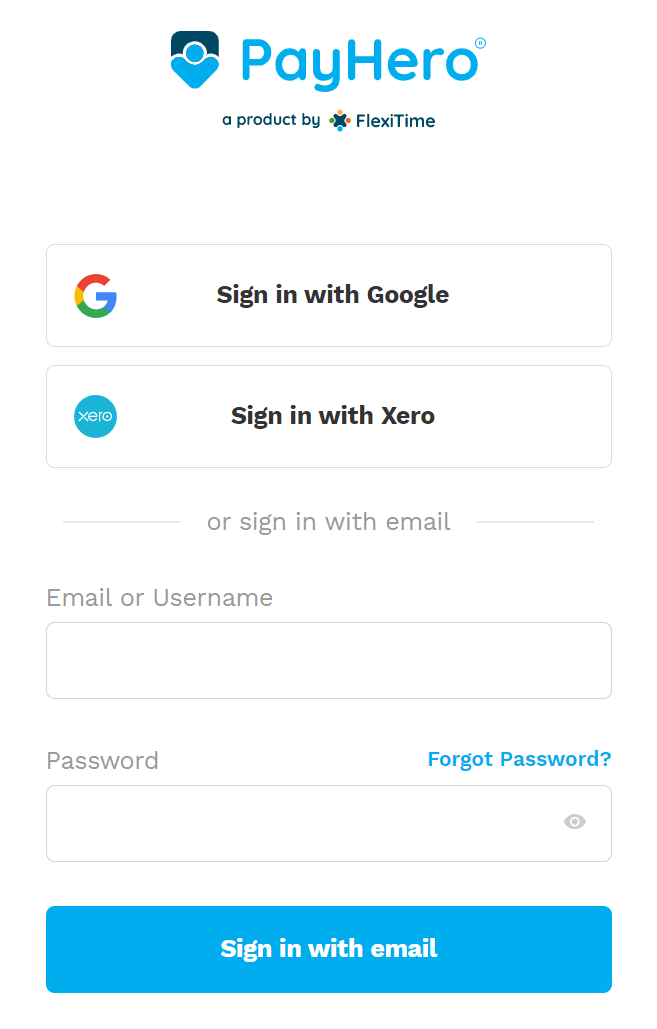 Time
The Time tab is where you, as an employee, can scroll through your complete history of all time entries and easily edit, delete or add new time entries The Time tab may not be available for some employees, depending on your company's settings - contact your payroll administrator if you need further information.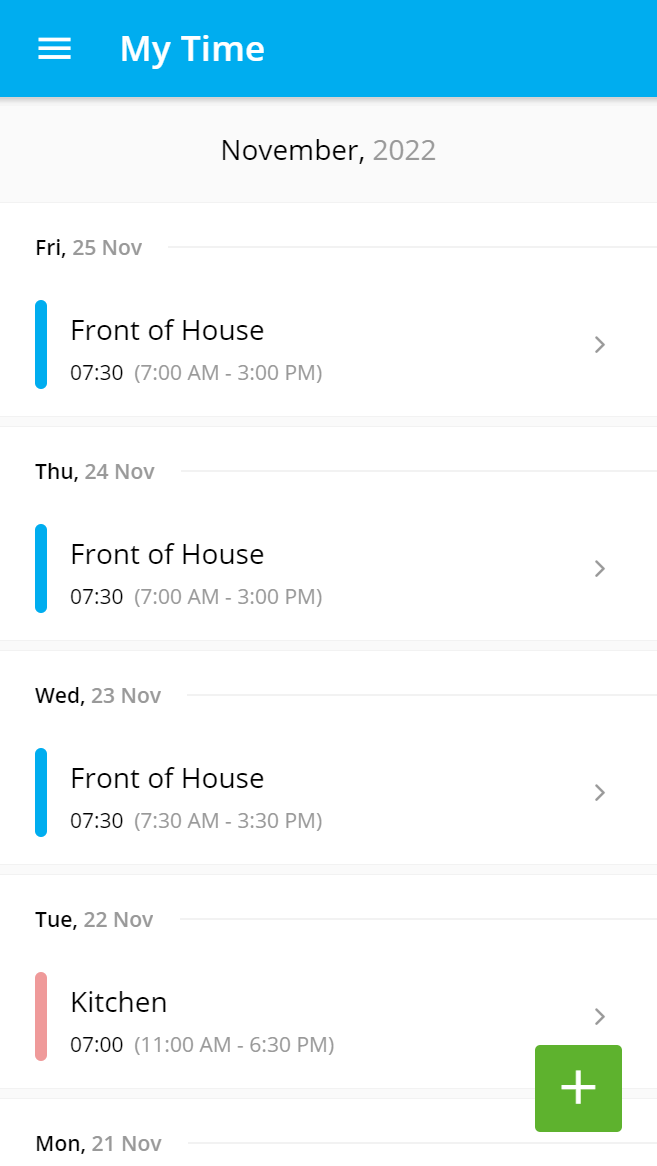 You can learn more about recording time via the mobile app here: Timesheets for Employees
Expenses
The Expenses tab is where you can submit expenses you've incurred that your employer will reimburse you for. You can keep track of your historical expenses from the app. They will be sorted into pending, approved and declined expenses.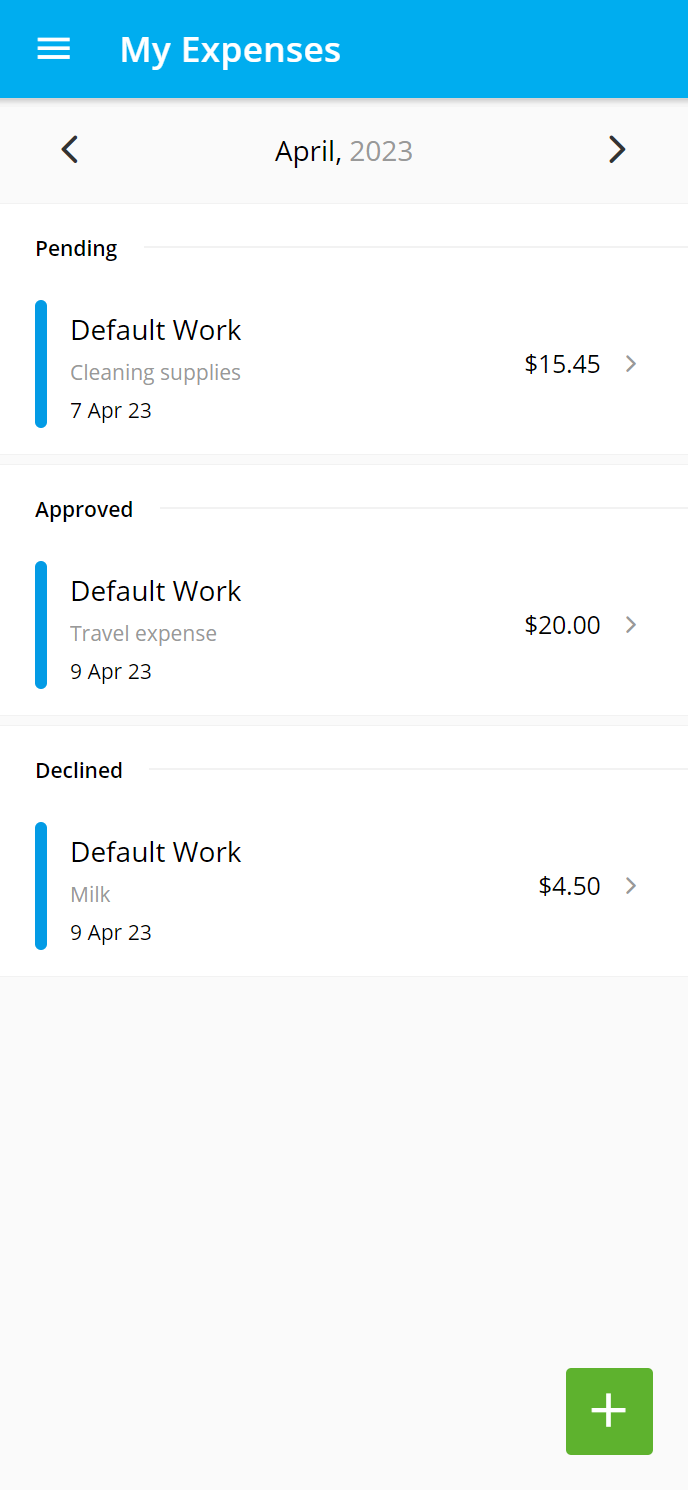 Learn how to submit and manage your expense requests here: Expenses for Employees
Leave
The Leave tab provides all the information needed to understand your leave and holiday entitlements. Depending on your company settings, you may also be able to request leave for approval by your administrator or manager.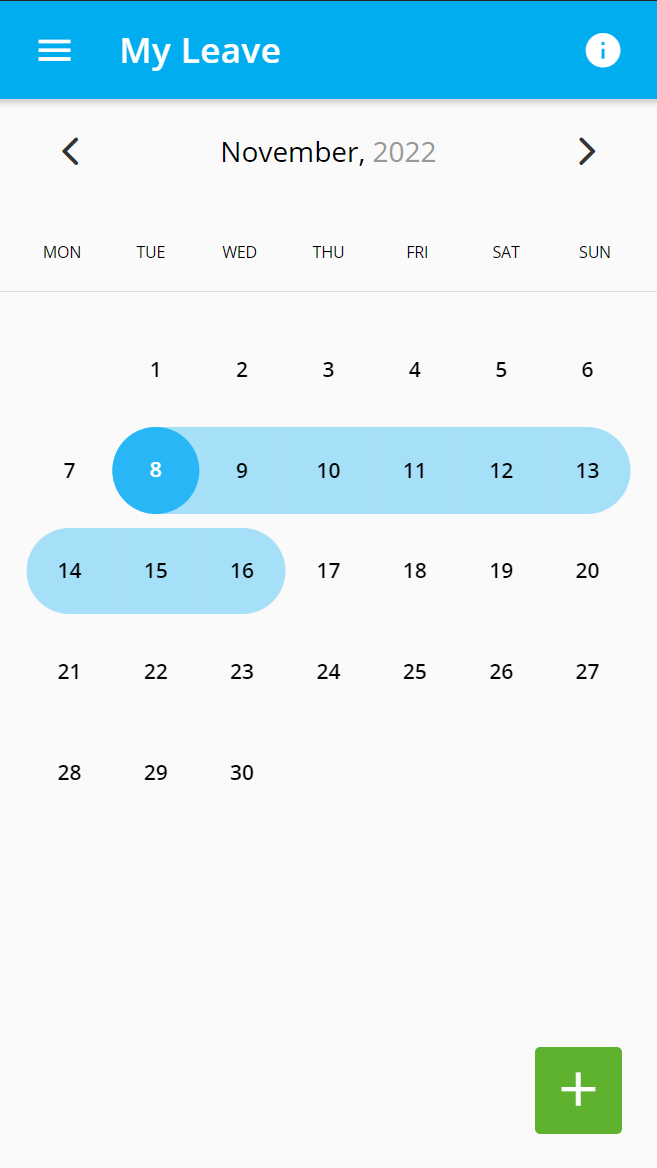 Learn how to understand and manage your leave here: Leave for Employees
Payslips
The Payslips tab gives quick access to pay history, where you can view your work and pay history, month by month.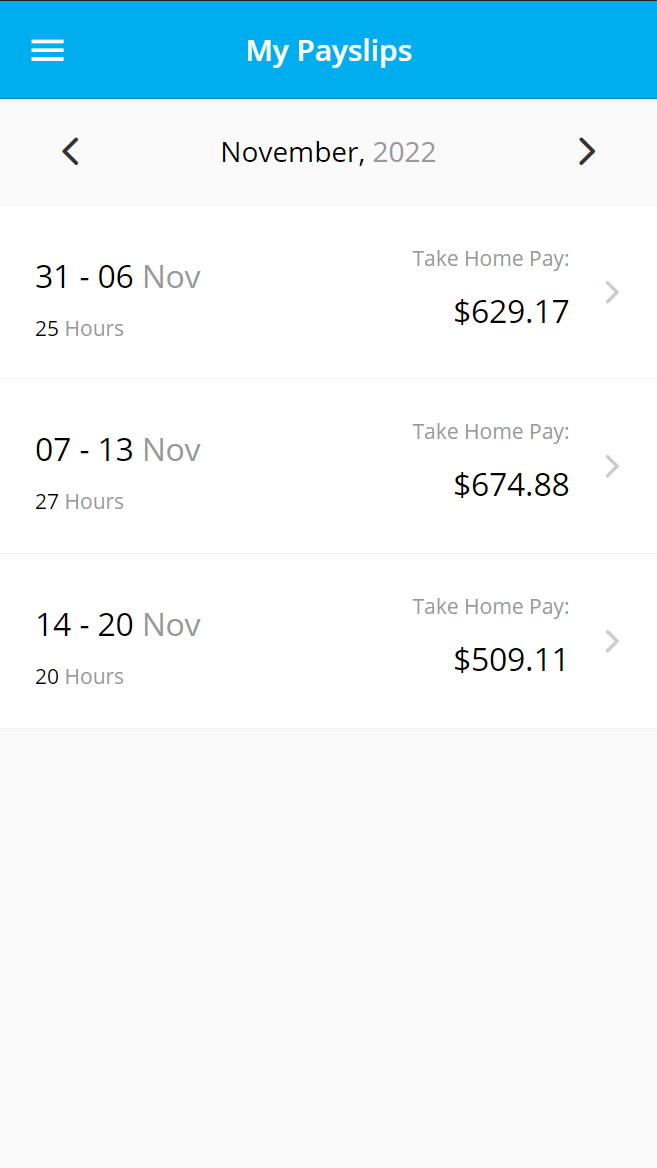 Learn more about your payslips here: Payslips for Employees