Employee leave requests can be recorded and managed from the Leave section.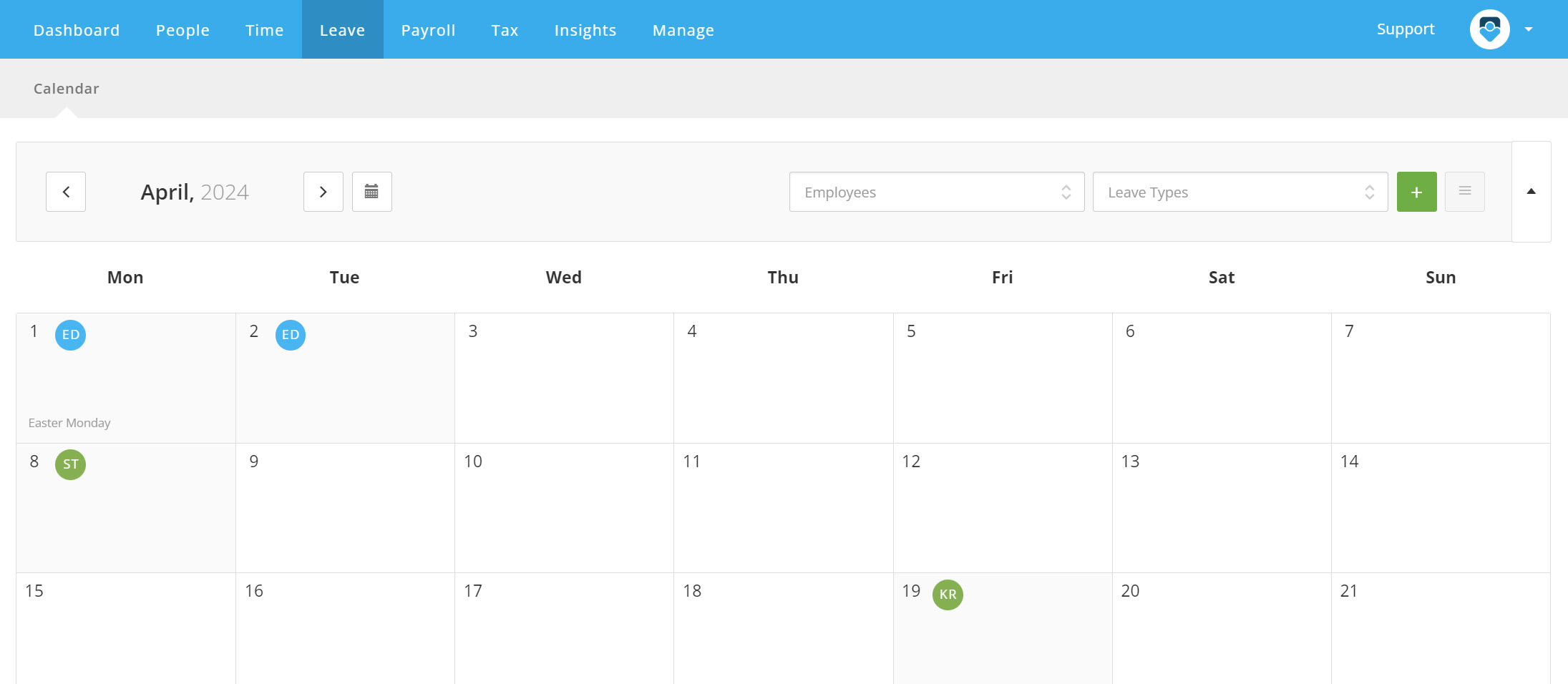 Recording Leave
To record leave for your employees, click the

button on the right and select the employee's name.

From the Record Leave window you can adjust the length of leave, Leave Type and see the employee's available balances for the selected type of leave. The total requested days of leave will be calculated based on the employee's Otherwise Working Days, for example, if they request leave from Monday - Sunday, but only work Monday - Friday, leave will be recorded as 5 days, not 7.
Once approved, the leave is entered on the calendar. Click on the coloured circle to see summary details of the entry and who approved it. Click on the

button on the right of the pop-up window to edit the entry.
Leave Requests
If your employees are using the PayHero Employee Portal or the Mobile App, they are able to submit leave requests which require approval from an administrator or a team manager.
If the employee is a member of a team, the team manager will receive an email notification alert. For more details around setting up teams see: Teams.
In addition to the email alerts, leave requests will also appear on the To Do section of your Dashboard:

And as a translucent entry on the Leave Calendar:

Click on the entry, then the

button to approve or decline the request. Your employee will be sent an email letting them know the status of their request once you have updated it.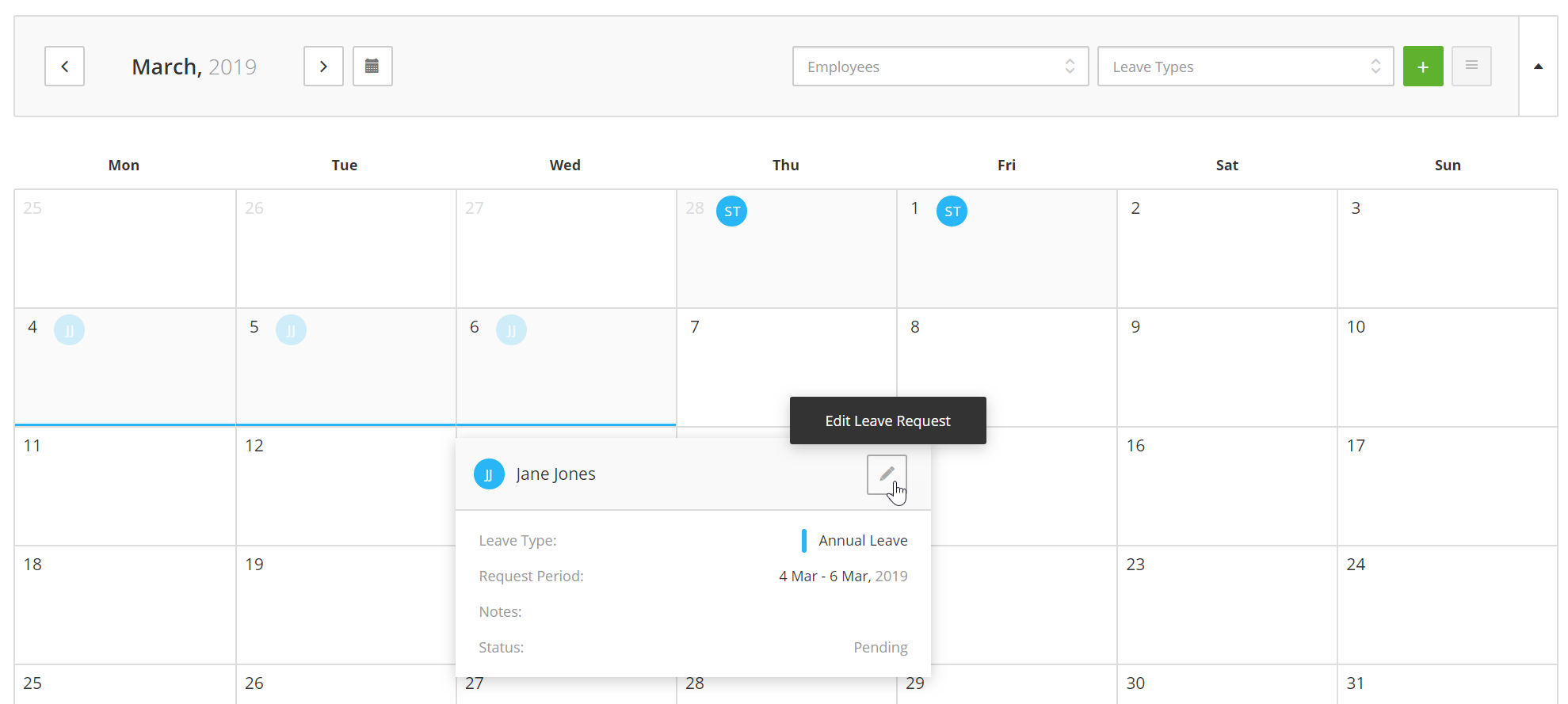 If you are recording leave or viewing a leave request for dates that overlap with another employee's leave, the dates and status of that entry will also be shown.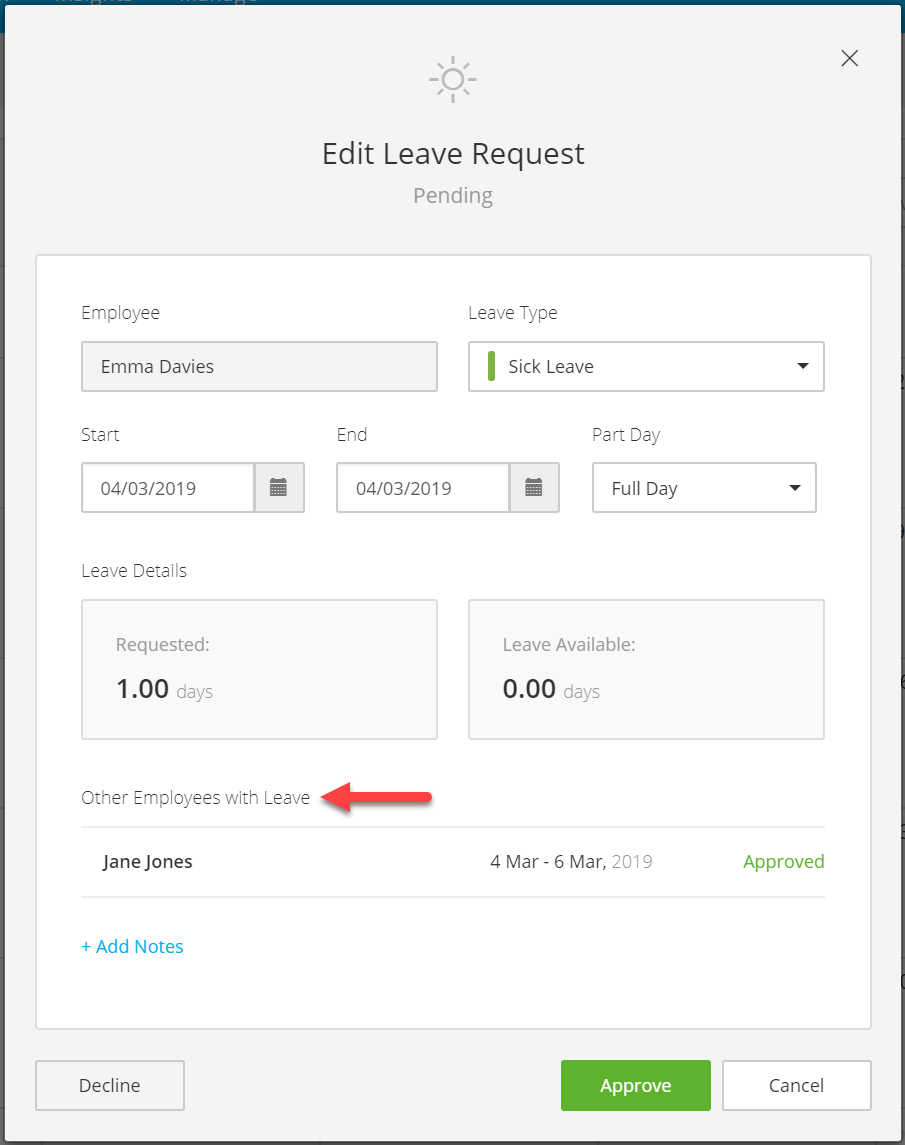 Leave Requests Overview
You can keep an eye on upcoming leave entries and requests in the Leave Requests summary at the bottom of the calendar. If preferred, you can bring the summary to the top of the screen by collapsing the calendar view using the arrow on the right. This will bring up a summary for the month.

You can filter to one employee or one type of leave from the menu bar and you can quickly approve or decline requests from the Response column.
You can also view declined leave using the

button on the right.