The Expenses feature in PayHero allows you to manage, track, approve and decline expense reimbursement requests that have either been submitted by your employees, or added by you.
Setting Up Expenses
To initially set up expenses first go to Manage > Work and select the Work that you want to record expenses against. On the work, set the Expense Pay Item that expense requests should be allocated to. By default, you can select the Expense Reimbursement option from the drop-down list.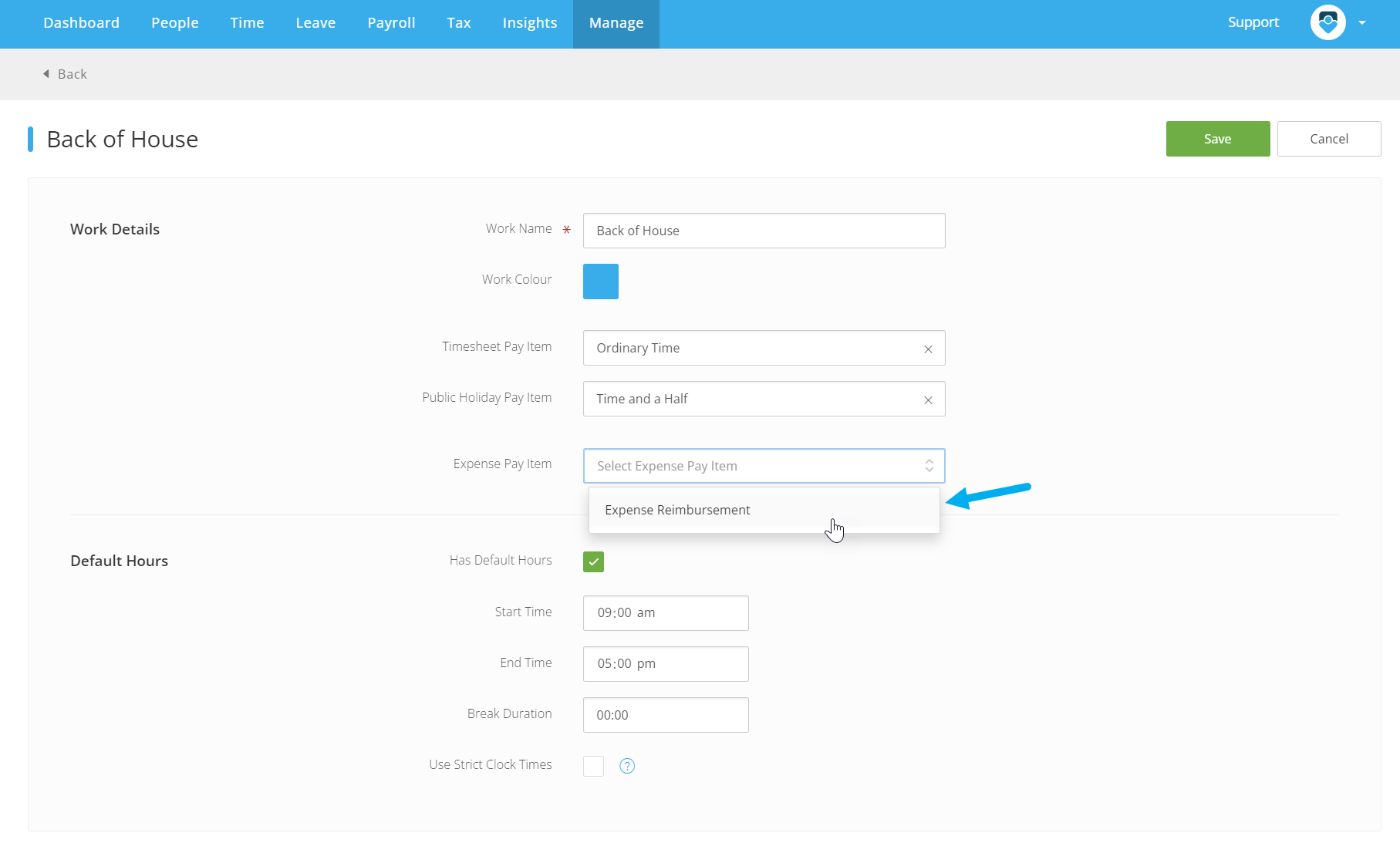 If you wish to create your own Expense Pay Item go to Manage > Pay Items and under the Reimbursements tab click the

button. Name your expense item and set the Rate Type to Variable.

Reviewing Expenses
Any expenses that are submitted by your employees and are awaiting review will be displayed on the Dashboard under the To Do section. You can click on an expense alert on the dashboard to be taken directly to the expenses screen.

To see all expenses navigate to the Time > Expenses screen, from here you can view all expenses for the selected month. For expenses requiring action you can select the

button next to the pending expenses to either approve or decline it. Requests that are approved are immediately put into the next Pay Cycle regardless of whether or not the expense falls within that pay period.

Expenses here can also be filtered by either employee or by work. Clicking on the

button gives the option to also display declined expenses.

To review additional information regarding any particular expense, selecting it from the Time > Expenses list will allow you to edit a range of values as well as view any attached photos of receipts.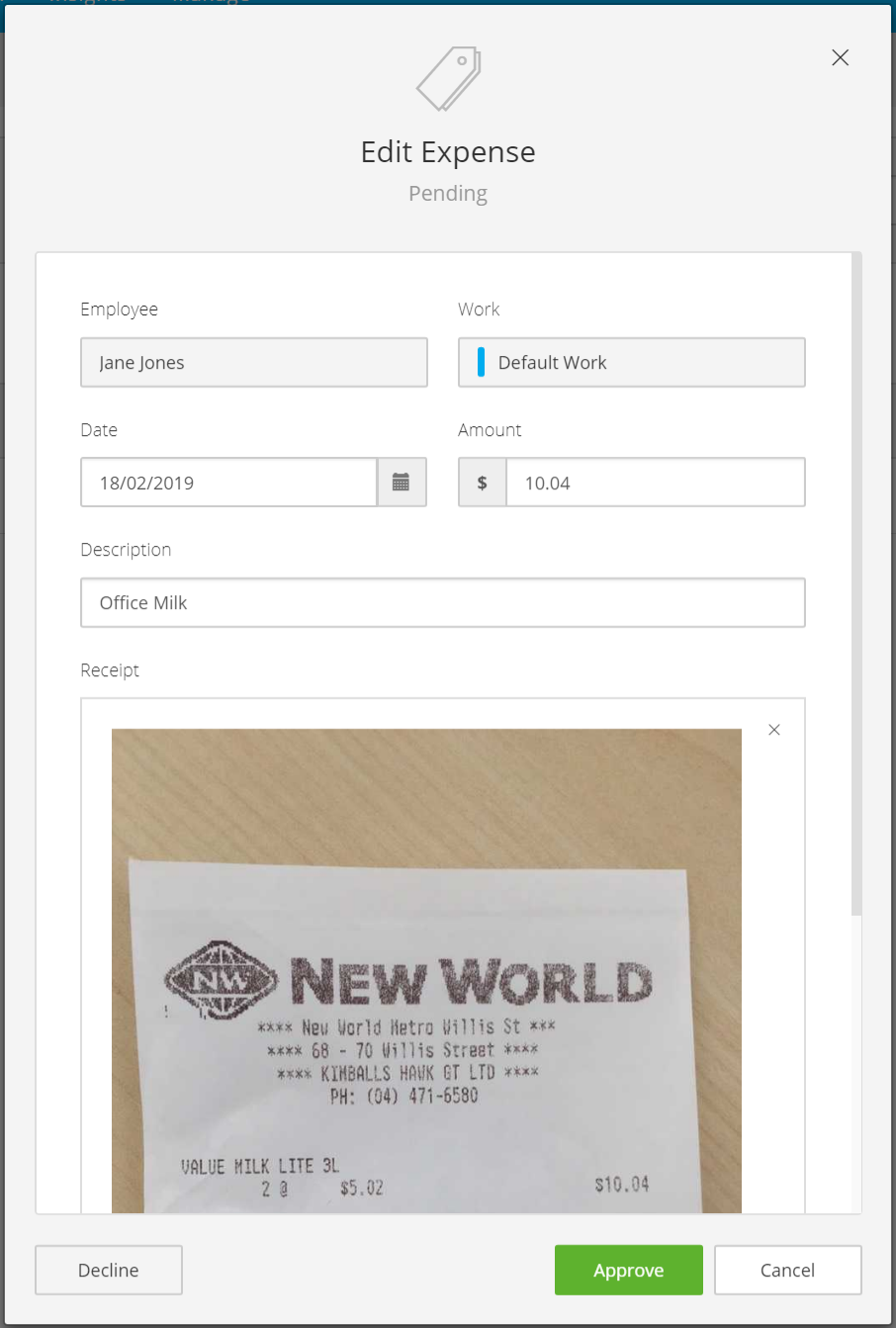 Employee Expense Submissions
Your employees will need to be invited to PayHero in order to request expenses, as seen here: Inviting Employees to use PayHero
You can see what expenses will look like for your employees here: Employee Portal - Expenses
Admin Expense Submissions
As an administrator you are able to submit a pre-approved expense for an employee. Selecting the

button found on the top right of the Time > Expenses screen allows you to select an employee, enter the relevant information as usual and immediately approve it.