PayHero's Employee Portal is a platform for employees to record time, submit leave or expense requests, track leave balances and view their previous payslips. An employee will first need to have been invited access prior to using Portal which is covered in our support article here: Inviting Employees to use PayHero Portal.
Employee Portal as a Manager
If the employee has been designated to be a Manager of a Team, in addition to the standard employee portal features, they will also have access to the following tabs in portal.payhero.app.
The Team tabs enable Managers to record and edit time entries for their team members as well as approve or decline any leave or expense requests from the employees they manage.
Managers will also receive an email notification when requests are submitted by their team members.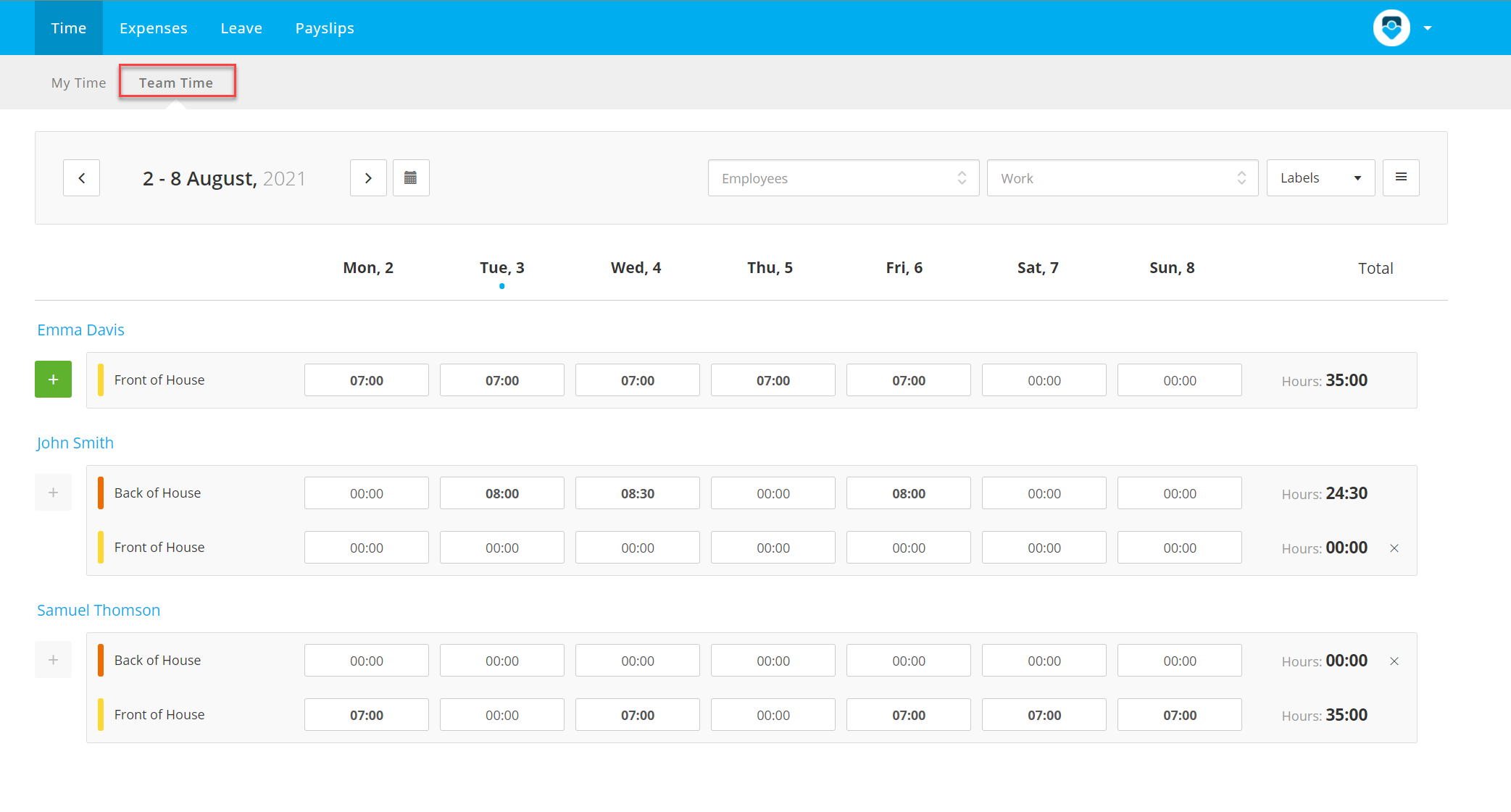 Team Time
The Team Time function in the Portal, shown above, works in the same way as the Timesheets section of PayHero.
You can learn more about how this section works in our support article here: Timesheets
Team Expenses
To view team expenses navigate to the Expenses > Team Expenses tab. From here you can view all of your team members' expenses for the selected month. Switch between months using the arrows either side of the currently selected month in the top left or use the calendar icon to jump directly to a chosen month. Expenses here can be filtered by either employee or by work. Clicking on the

button gives the option to display declined expenses.

Reviewing Requests
To review additional information regarding any particular expense, selecting it from the Expenses > Team Expenses list will allow you to edit a range of values as well as view any attached photos of receipts.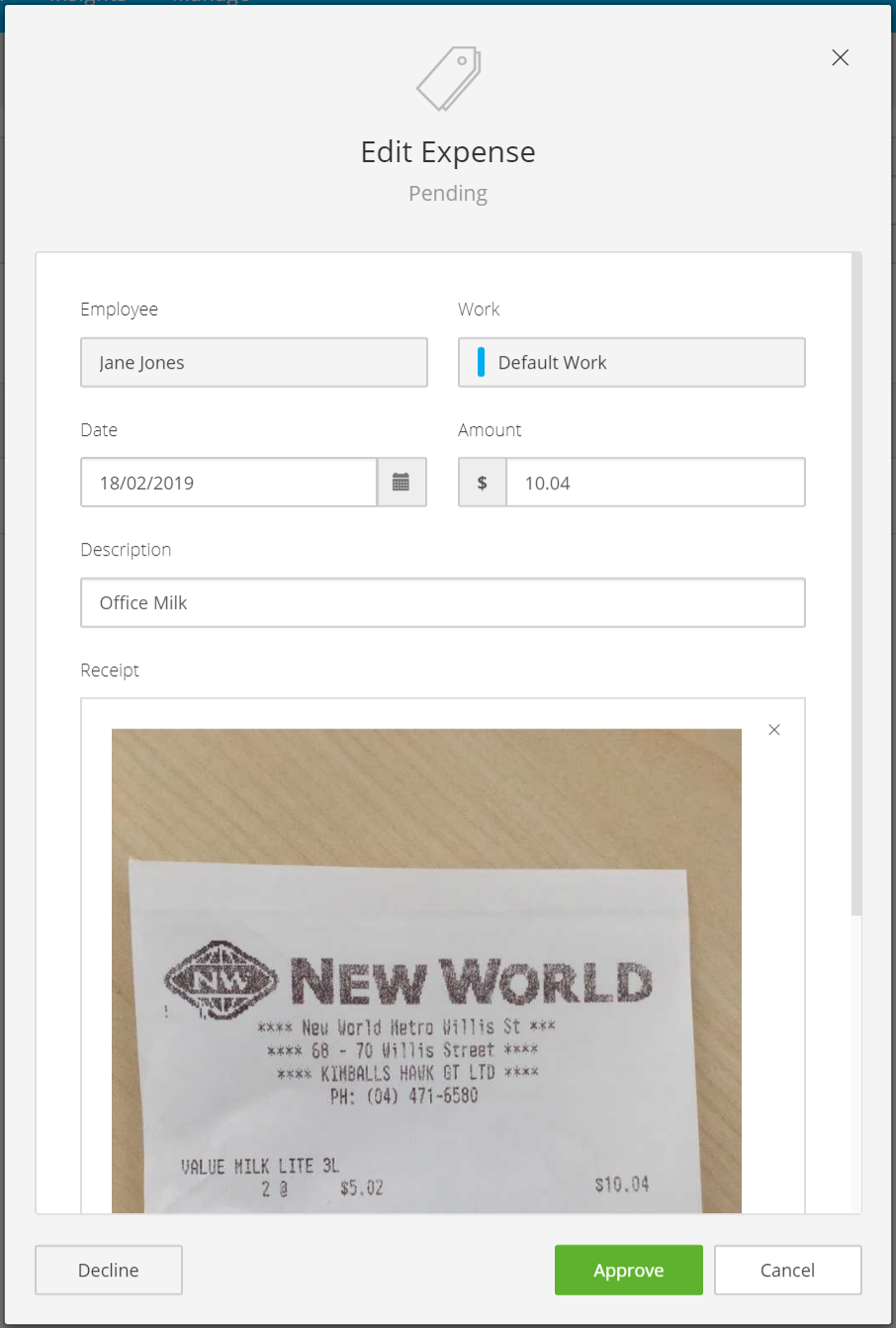 Select Approve or Decline to take either action. Use the Cancel button or the X in the top right to exit out of the pop-up.
Approving or Declining
For expenses requiring action you can select the

button next to the pending expense(s) to either approve or decline a request directly from the list. Requests that are approved will be included in the employee's next Pay Cycle regardless of whether or not the expense falls within that pay period.

Adding an Expense
To submit a new expense for an employee in the Manager's team(s) select the

button in the top right. Choose the employee's name from the list and complete the Add Expense pop-up. The expenses will be approved automatically. Note that expense requests submitted by the Manager will require approval from an Admin or another Manager in the Team.

Team Leave
The Team Leave function in the Portal works in much the same way as the Leave section of PayHero. Note that leave requests submitted for the Manager will require approval from an Admin.
You can learn more about how to use this tab in our support article here: Leave Requests.