Welcome to PayHero!
If you're an administrator looking to create a PayHero account to run payroll for your company, register here.
If you're an administrator wanting to invite your employees, check out our support article: Inviting Employees to use PayHero
If you're the employee of a company using PayHero, you need to be invited by your Payroll Administrator to use the Employee Portal / Mobile App before you can sign in.
How do I set up my log in?
Once you receive your invitation email, click Accept Invite. If you haven't received an invite yet, reach out to your payroll administrator first.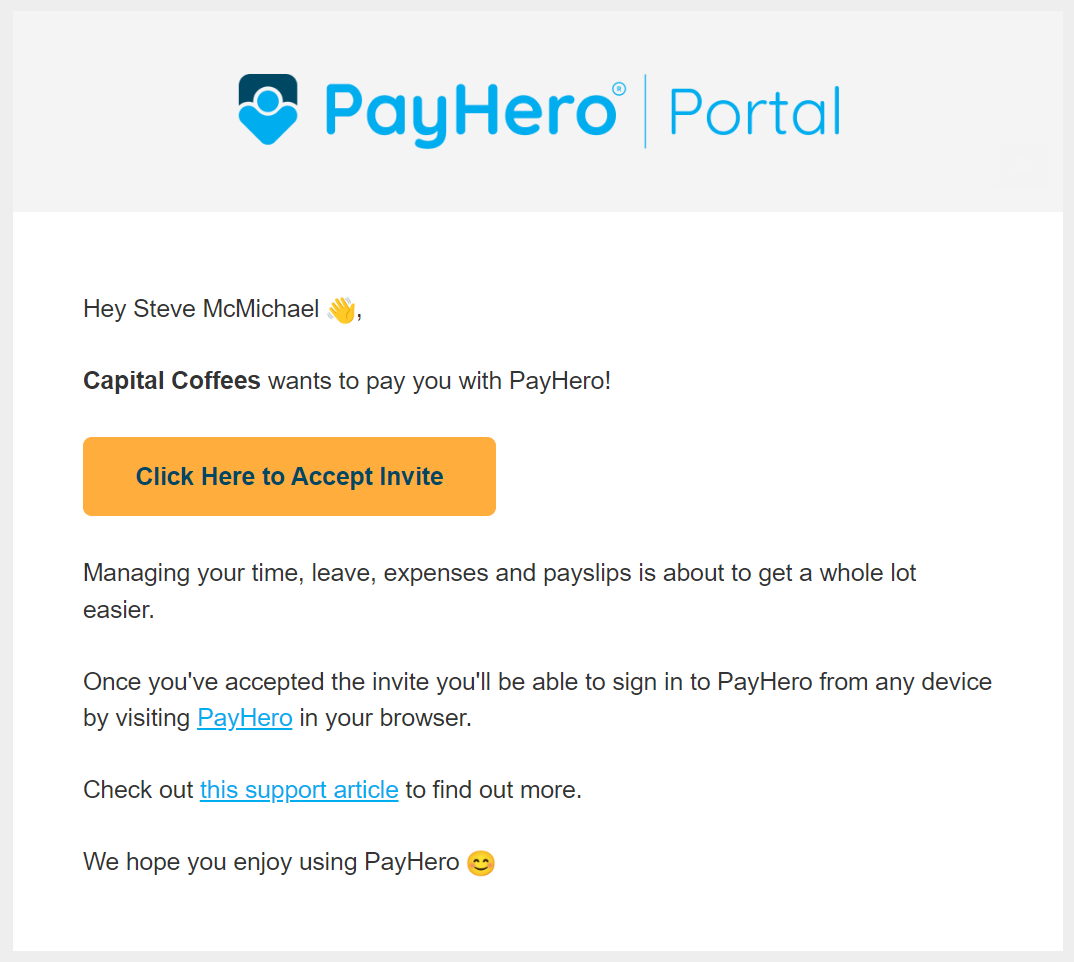 You will then be prompted to chose and confirm a password. You will also need to read and agree to FlexiTime's Terms of Use and Privacy Policy.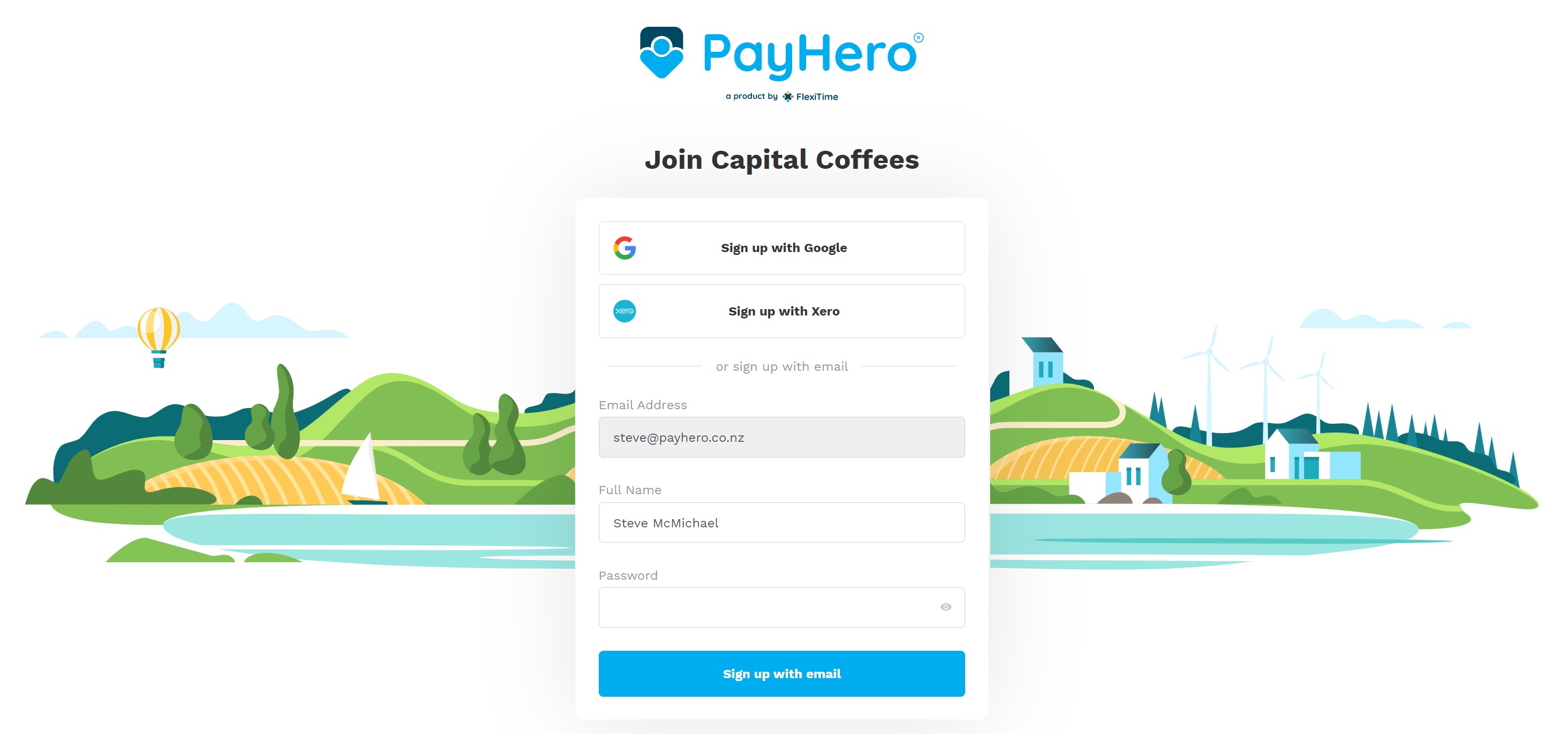 Troubleshooting
If you're having trouble finding or accepting your invitation, there are a few steps you can take:
Check with your employer/Payroll Administrator that you have been invited
Check your Junk/Spam/Promotions folders
Ensure that your employer/Payroll Administrator is sending the invitation to the correct email address
Ensure you are accessing PayHero through the emailed invitation link
Two Factor Authentication
Two Factor Authentication (2FA) provides an extra layer of security for your PayHero account.
Some companies require that all employees use 2FA. If your company has this setting applied, the following pop-up will appear: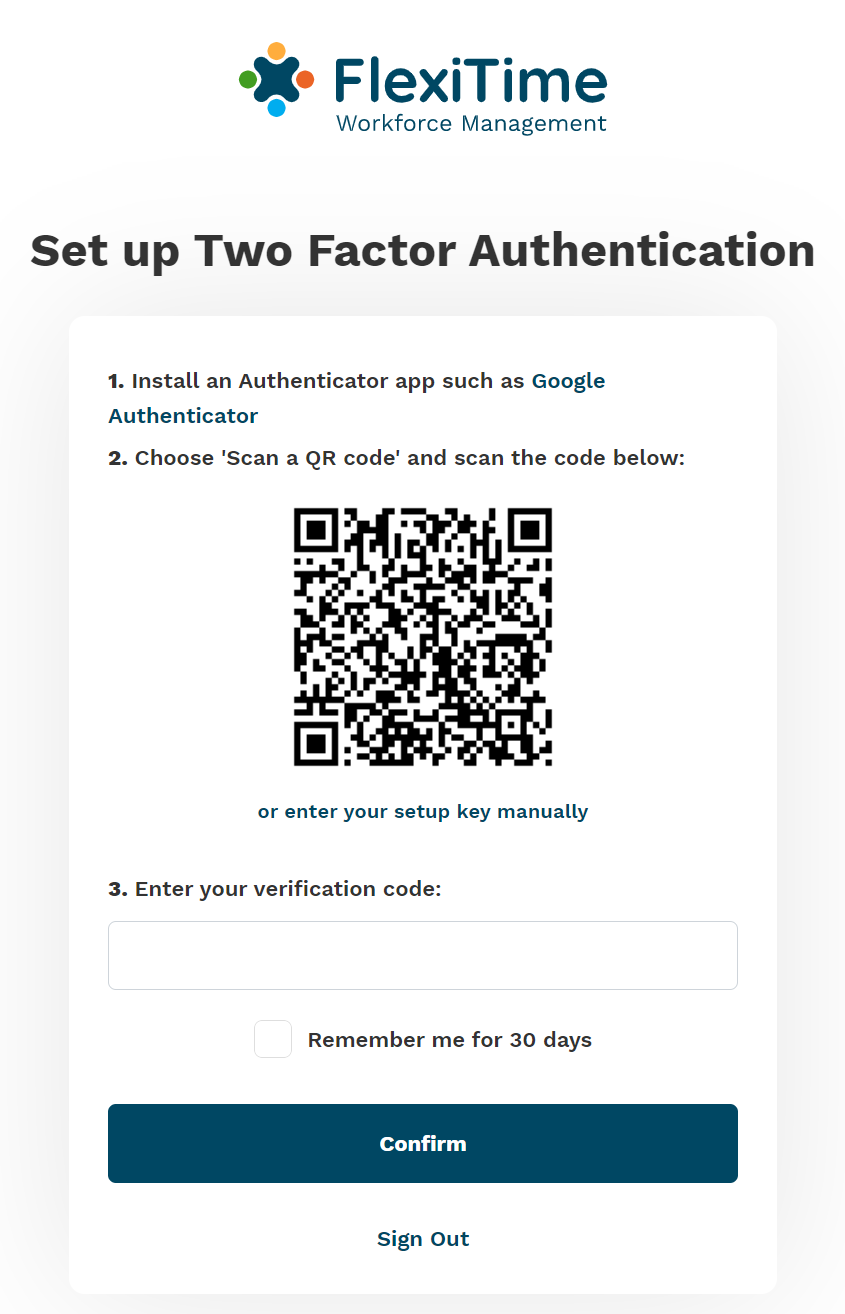 You will need to follow the steps to set up 2FA on your account before being able to access PayHero.
You can also set up 2FA on your own PayHero account, even if this is not mandatory in your company. For more information on doing so, refer to our support article: Two Factor Authentication
How do I access my PayHero account?
Once you have accepted your invitation and set up a login, you can sign in to PayHero at login.payhero.co.nz.
For more information on accessing your PayHero account, refer to our article: How Do I Log In?
How do I use PayHero?
You can find more info on how to use PayHero when logged in as an employee in the following support articles: