MyHR provide smart HR software backed by a team of on-call specialists, making all your HR needs a breeze. You can learn more on the MyHR website here.
The MyHR Integration can create your new employees in PayHero for you, show your PayHero leave balances to staff in MyHR, and sync leave requests to PayHero if your employees are using MyHR self-service.
Integrating with MyHR
The integration is largely managed within MyHR, but you'll need to connect in PayHero and collect your API Key in order to set things up on the MyHR side.
First, navigate to Manage > Integrations, and click Connect on the MyHR integration banner.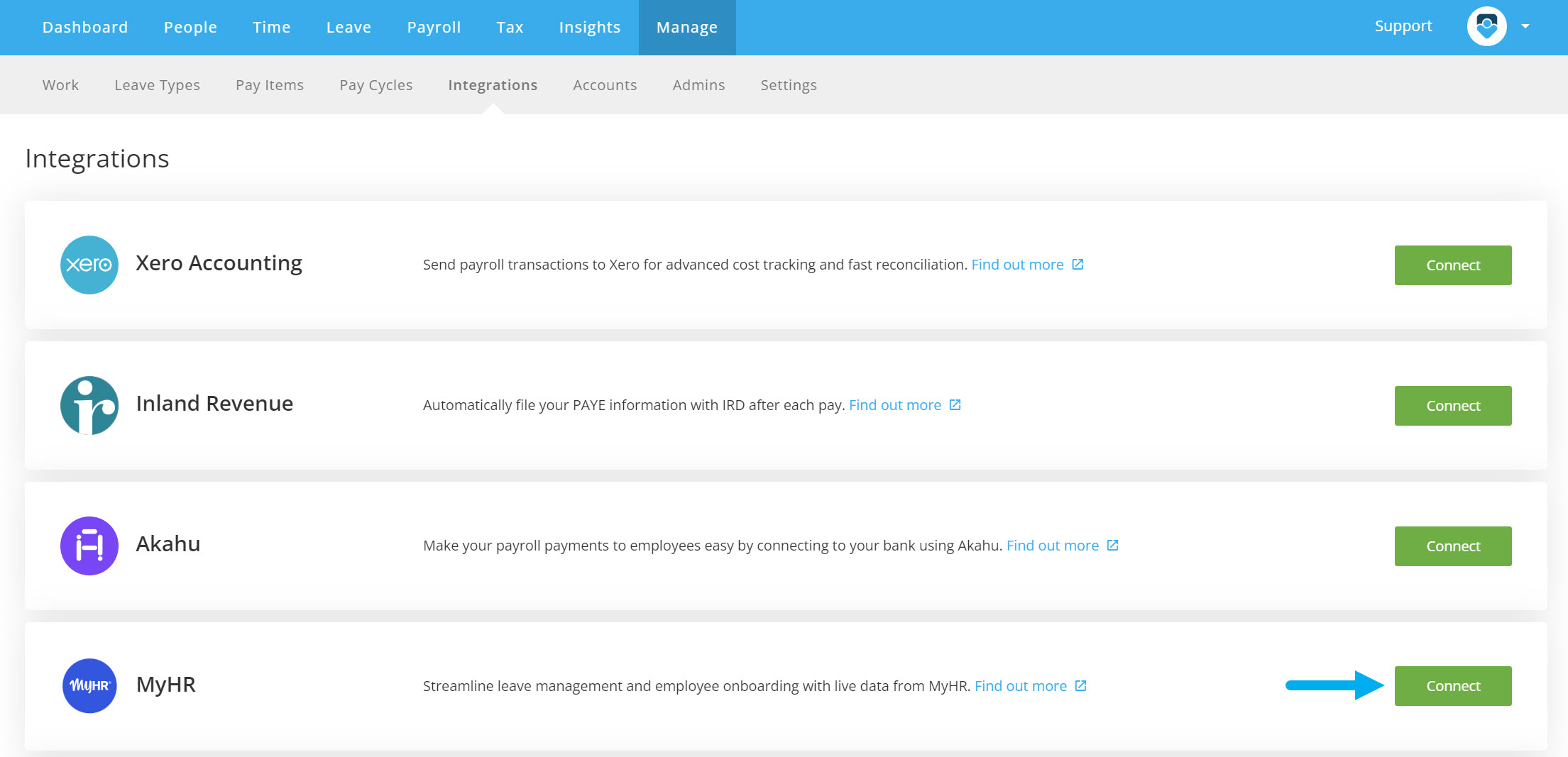 Your API Key will appear, and you can click the clipboard icon to copy the key.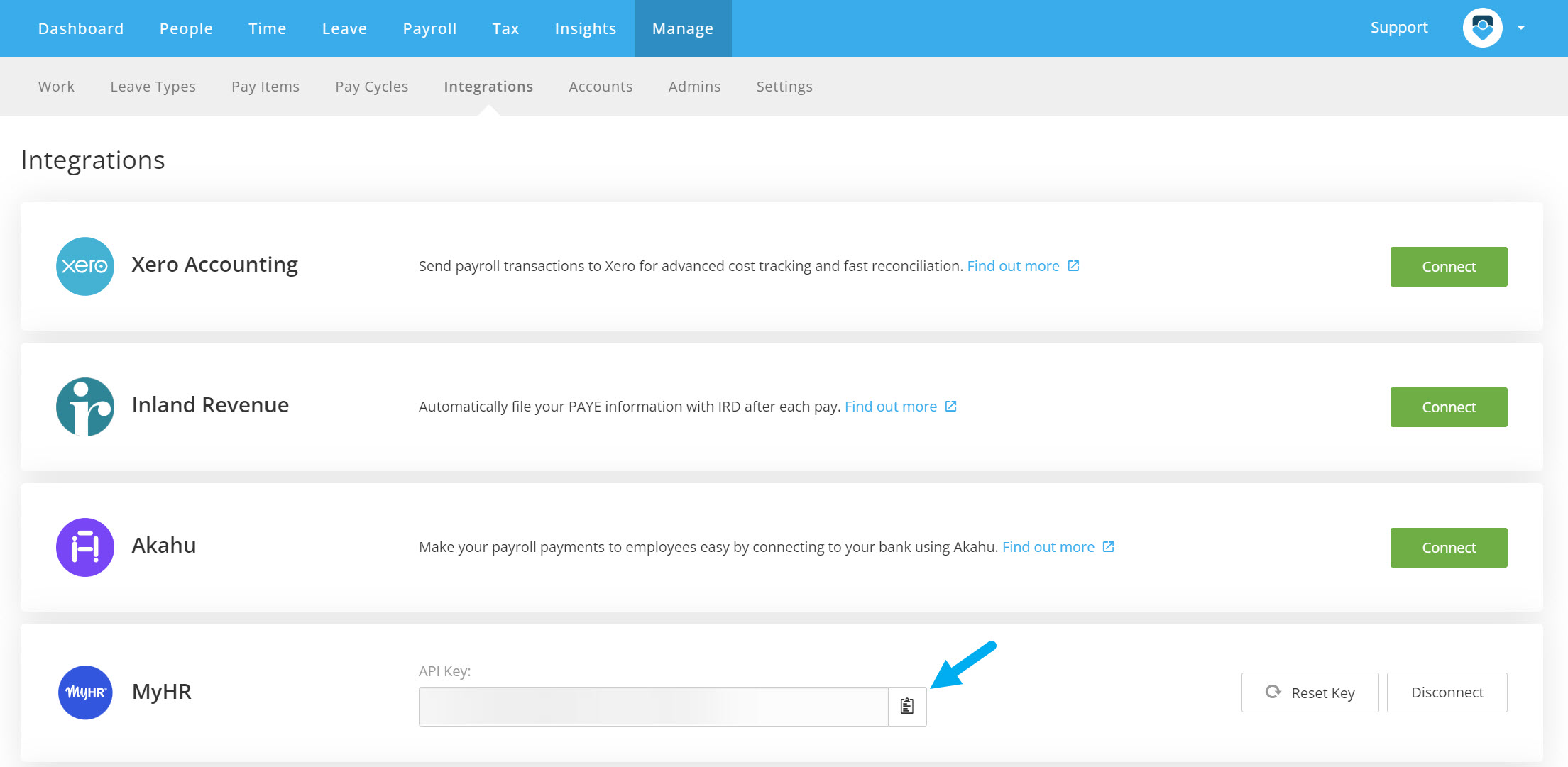 Once you have your API Key handy, you can follow the steps provided by MyHR here to complete the set up of your integration: MyHR + PayHero Integration
Creating Employees via MyHR
MyHR offers the option to add employees from MyHR into PayHero, or to link to existing employees in PayHero. It's up to you whether you prefer to get your employees set up in PayHero first and then link them from MyHR, or to push your employees straight through from MyHR.
If you do push your new employees through from MyHR, you'll need to complete their setup in PayHero to ensure they're ready to be included in a pay. This will include:
Work Pattern - Update the work pattern on the employee's Employment tab to include as much detail as possible, where appropriate. You can learn more about the options available and what impact they'll have here: Employee Work Pattern
Pay Cycle - Add the employee to a Pay Cycle so they'll be included in pays going forwards. You can manage this setting from the Employment tab on the employee, or from Manage > Pay Cycles.
Team - If your company uses Teams for managing different areas of your business, add the employee to their Team(s) under Manage > Teams.
General Review - Review the details on each of the employee's tabs in PayHero to ensure everything is set up as you expect. In particular, the Employment and Leave tabs have the key details to check for accuracy, and any default pay lines can be added as needed to their Default Pay.
Managing Leave via MyHR
Linked employees in MyHR will have their PayHero leave balances displayed for your MyHR managers and administrators to review.
If you use MyHR's employee self-service portal, your employees' leave requests will also flow through to PayHero.
Alternatively, leave can continue to be managed directly in PayHero - learn more here: Leave Requests