You can download a report for a summary of tax totals within a chosen tax period.
To download a tax report first go into the Tax > Paid or Tax > Unpaid section of PayHero. Tick the tax month you're interested in and select Reports > Tax Summary from the

button in the top right.

A PDF copy of the report will be downloaded to the default download location for your browser.
This report will display all associated tax totals by pay date as well as totals per employee for any pays within the selected tax period.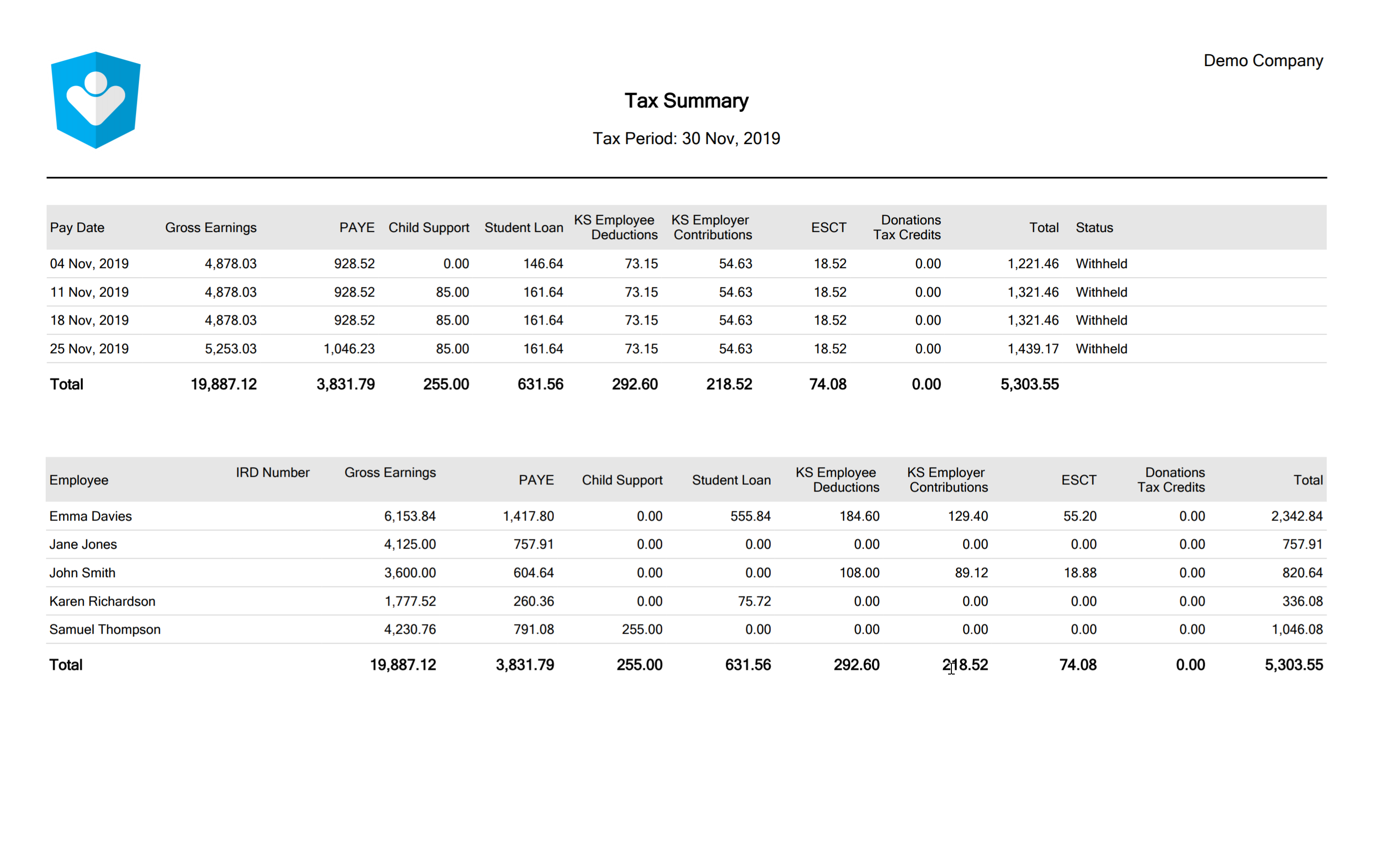 To find out more on managing unpaid and paid tax totals in PayHero, see our following support articles: