To edit your existing employees' personal details, select Manage > Employees. Click on the employee you want to edit. The Personal tab will be the first tab you see.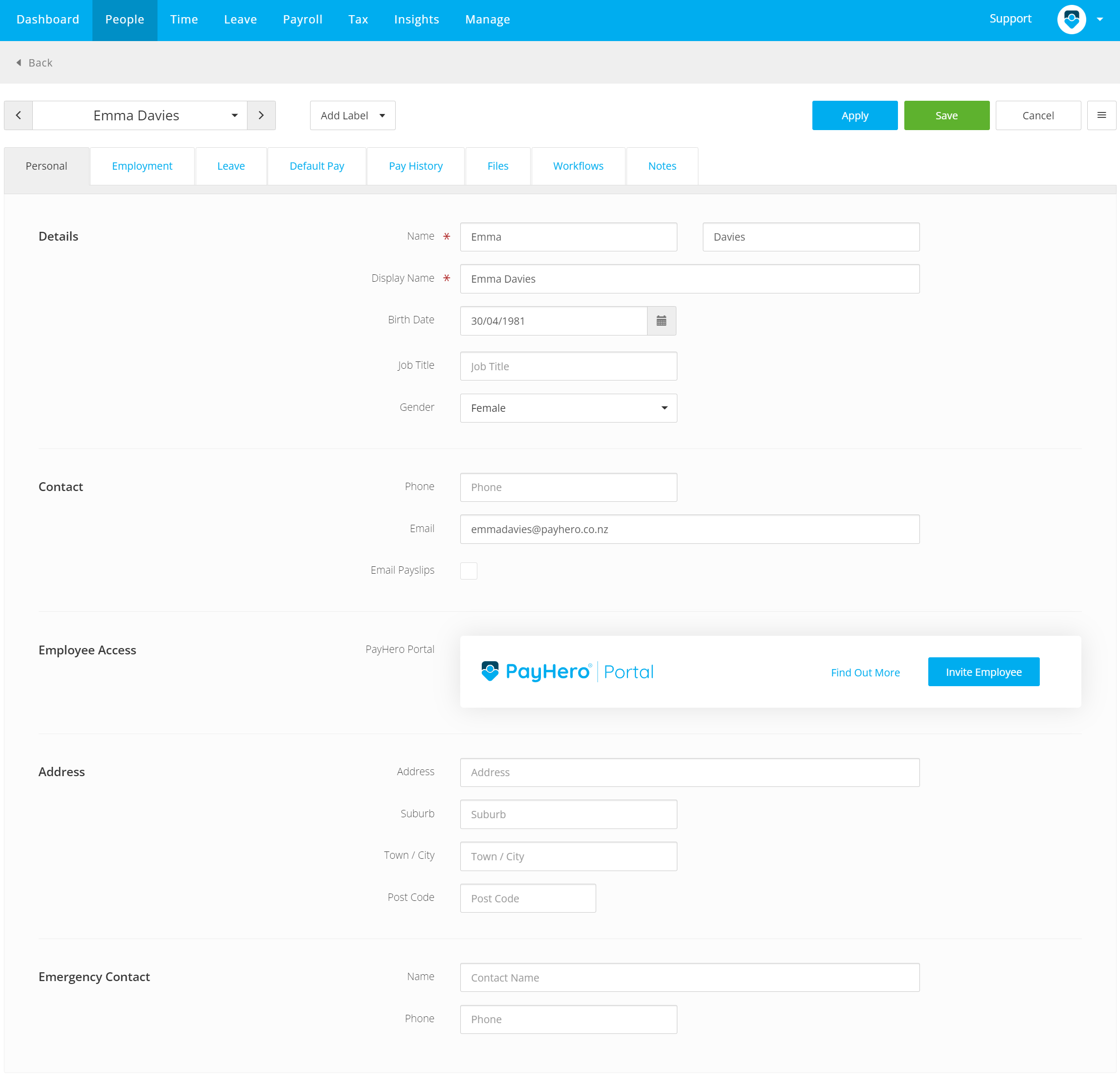 The Personal tab allows you to manage the employees basic personal details. For the most part this information is for your own records.
If you enter a valid email address and tick Email Payslips the employee will automatically receive a copy of their payslip each time you send a pay.
Under Employee Access, you can click the Invite Employee button to invite your employee to use the Employee Portal. You can find more information on inviting employees into PayHero here.
Click Apply to save changes but remain on the employee's profile, or click Save to apply changes and return to the employee list.