You can sign up for a 14 Day Free Trial here. After registering for a PayHero account you'll receive an email with details of how to log into your PayHero company.
Once you're logged in you can get started with PayHero right away, and any information you enter during your 14 Day Free Trial period will be retained when you sign up.
Step 1 - Setup Employees

You can add your employees to PayHero under Manage > Employees, or by importing them from a CSV spreadsheet. You can learn more about adding employees here: Adding A New Employee
Step 2 - Setup Pay Cycles

Pay cycles are used to setup groups of employees who are paid together and determine how often they're paid.
You can manage your pay cycles under Manage > Pay Cycles. We've set up a default weekly pay cycle for you, but you can create as many custom pay cycles as you need to suit your business. If you didn't select a pay cycle on each of your employees when you were setting them up, you can click the green + on the bottom left of a pay cycle to add your employees to that cycle.
Learn more about setting up pay cycles here: Pay Cycles
Step 3 - Record Time (Optional)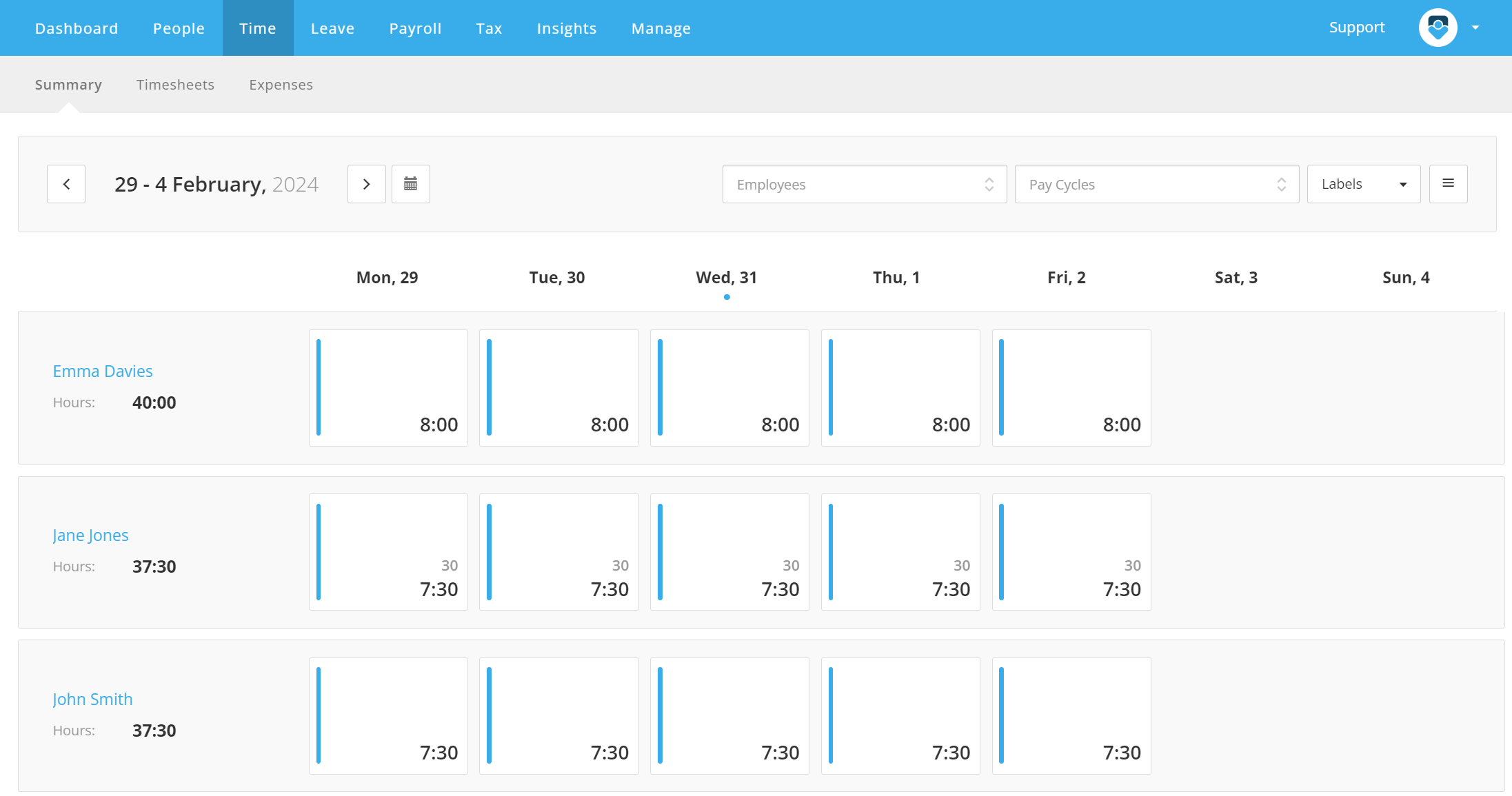 Entering time via the Time > Timesheets section is optional - you can enter hours only at the pay processing stage for salaried employees, or if you just want to run a simplified payroll, but we highly recommended entering time to make the most of PayHero's features.
There are few different ways to record staff time with PayHero:
Add detailed time entries into the Time Summary section.
Enter total hours per day into the Timesheets section.
Give your employees Portal access to enter their own hours.
Step 4 - Connect to IRD

PayHero provides automated tax filing using IRD's Payday Filing feature.
Part of IRD's Making Tax Simpler initiative, Payday Filing means submitting PAYE information to IRD after each pay rather than once a month. This is done automatically via a direct integration between PayHero and IRD, giving you zero touch PAYE compliance.
To set up Payday Filing you simply need to authorise with IRD from your PayHero account under Manage > Integrations.
You can learn more about Payday Filing here: Payday Filing
Step 5 - Create a pay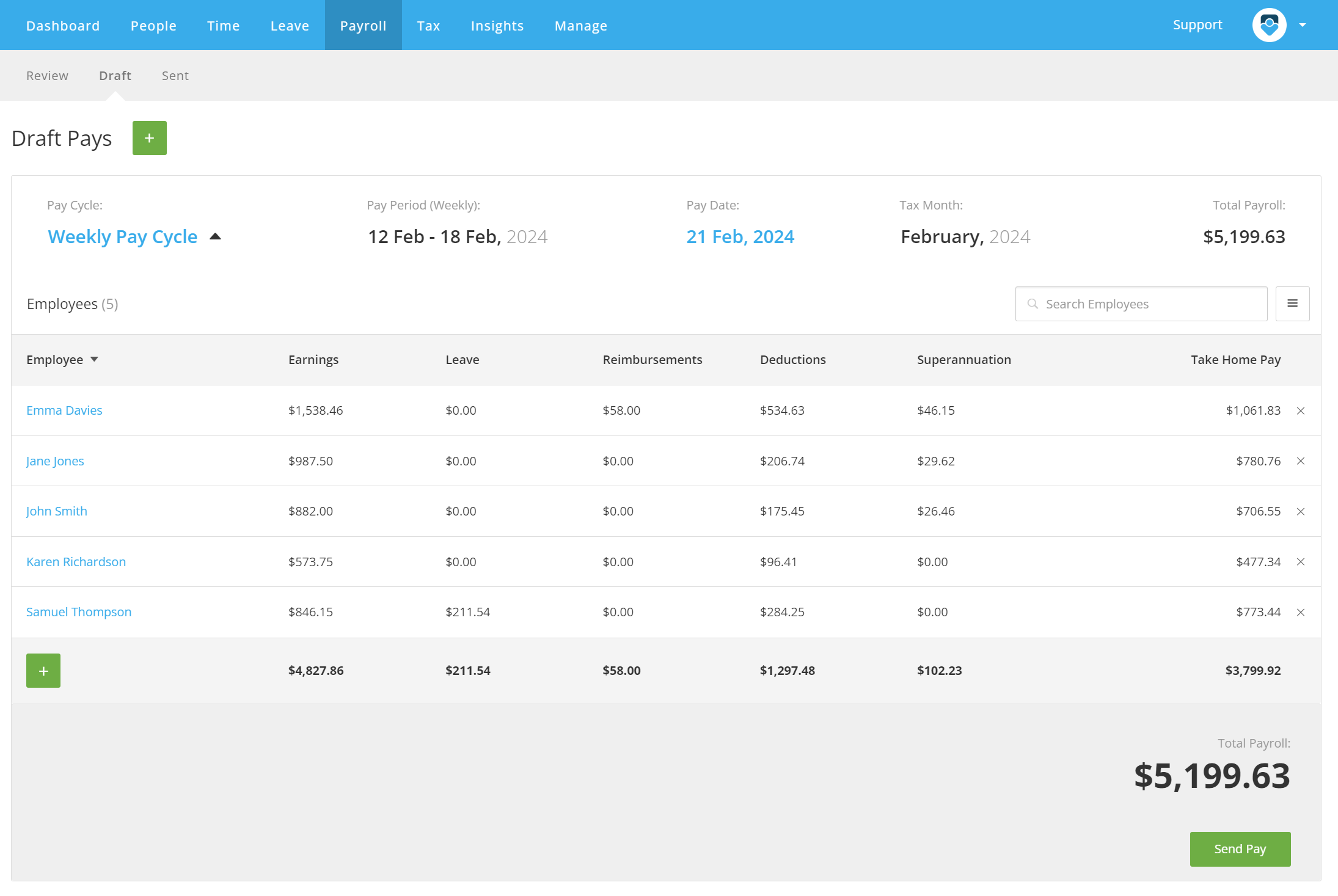 Running a pay in PayHero is simple, whether you're entering time via timesheets or not. You simply need to review the pay details under Payroll > Review, then create a draft pay, add and edit any details as required, and send the pay. For a full run through of how to create a pay in PayHero, see this article: Processing a Pay Run
Congratulations, you're now ready to pay your employees!