In the Timesheets screen under Time > Timesheets you're able to quickly and easily record total hours for each day of the week on behalf of your employees.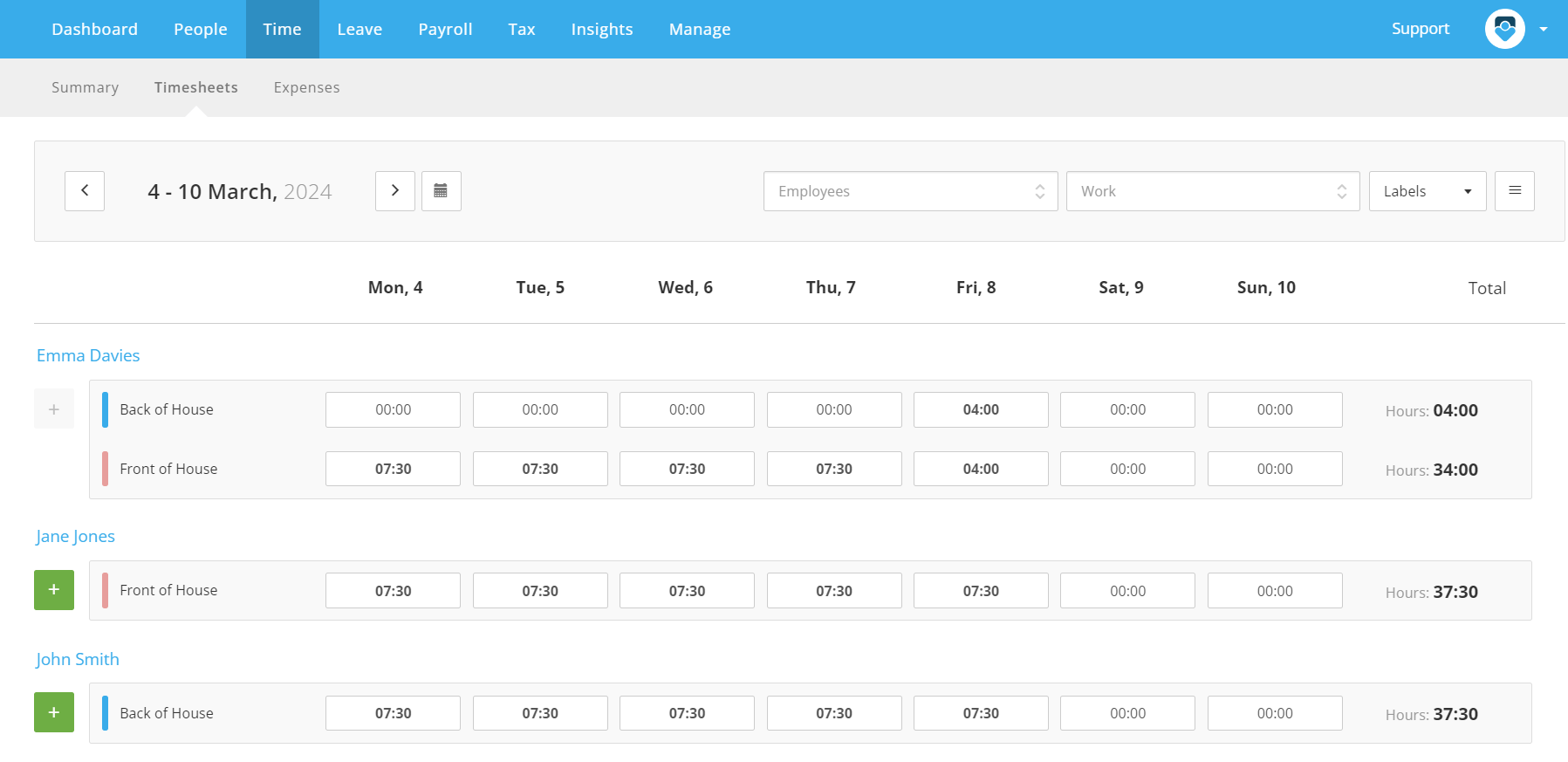 There are a few different ways you can enter time for your employees. There is the simplified bulk entry view, the ability to copy prior weeks' time, or detailed entry options when viewing one employee at a time.
Bulk Time Entry
For a simple total hours per day entry, enter the number of hours straight in to the fields available on the Timesheets screen.

Time will always display in hh:mm format (e.g. 07:30 for 7 and a half hours), but you can enter time in decimals (e.g. 7.5) if preferred.
If you want to delete time entries from the Timesheets screen simply type 0 in the field for that day.
By default each employee will be displayed with their Default Work showing, as well as any additional work that has been added. To add different work for an employee, use the green

icon.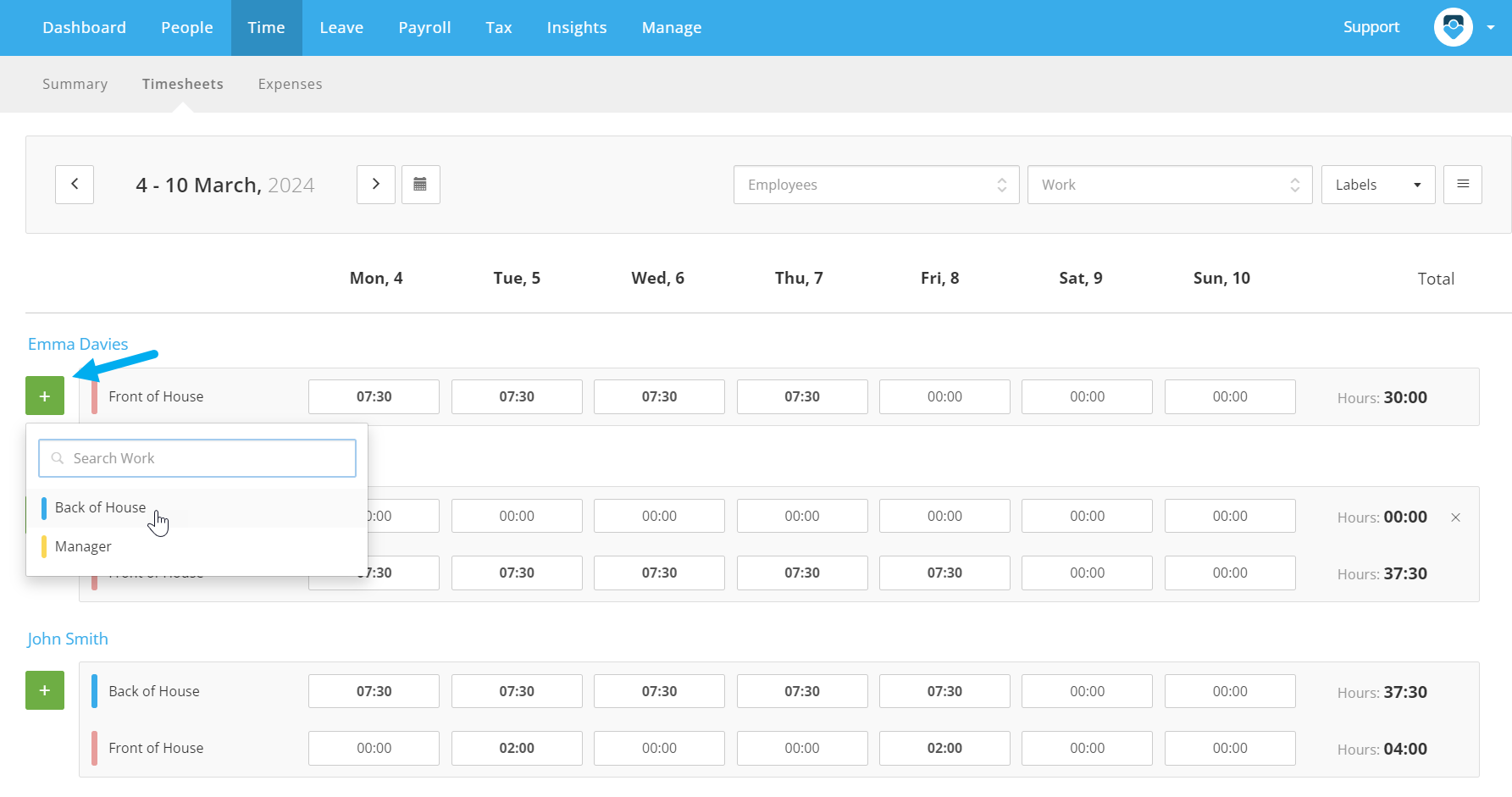 Another simple time entry option is to copy the time entries from the previous week. Expand the menu on the right hand side and select Copy Previous Week.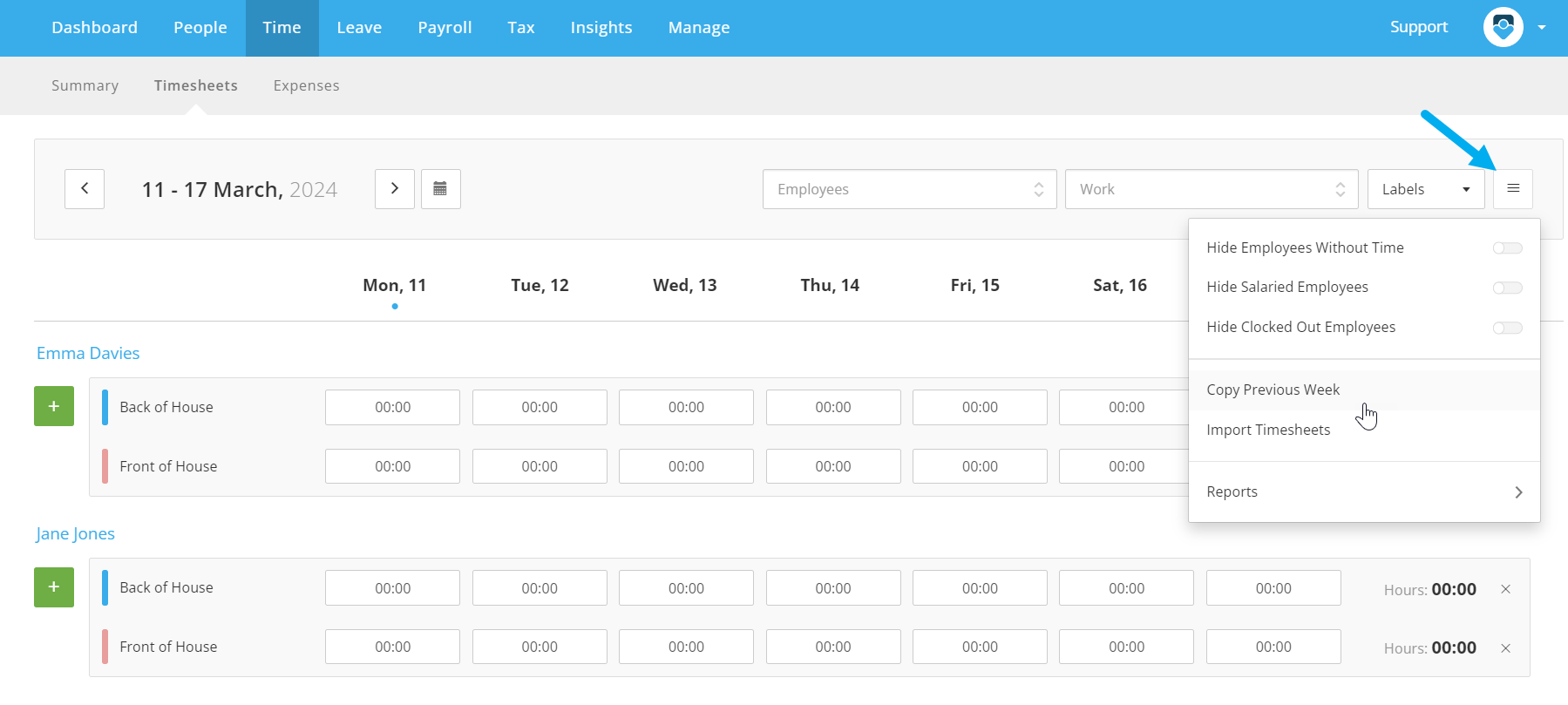 You'll be prompted to select which employees you'd like to copy time for.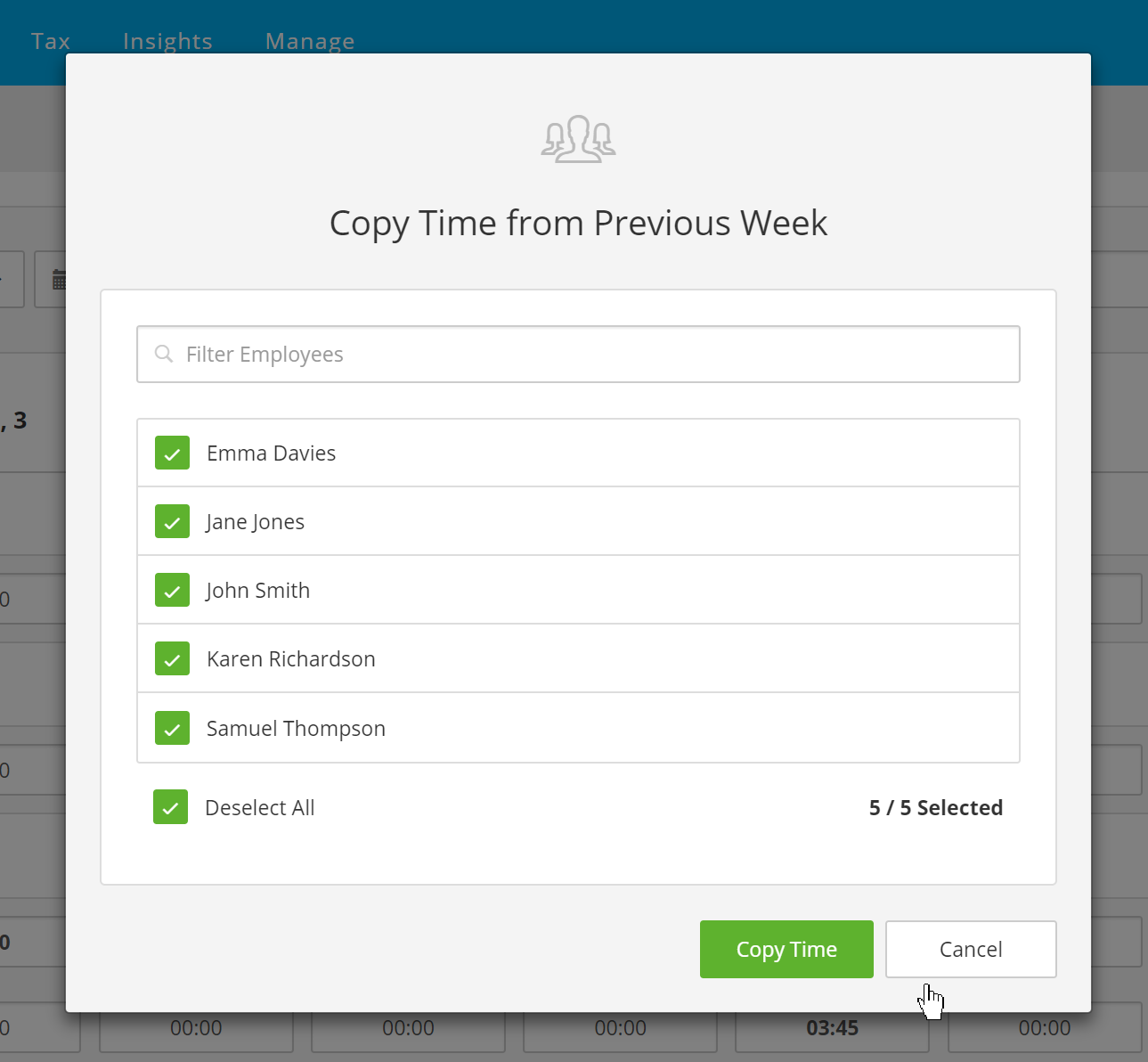 Detailed Time Entry
Click on an employee's name from either the Summary or Timesheets tab for detailed time entry. Use the green add icon to add entries one at a time.

You can also click and drag directly on the calendar to enter time.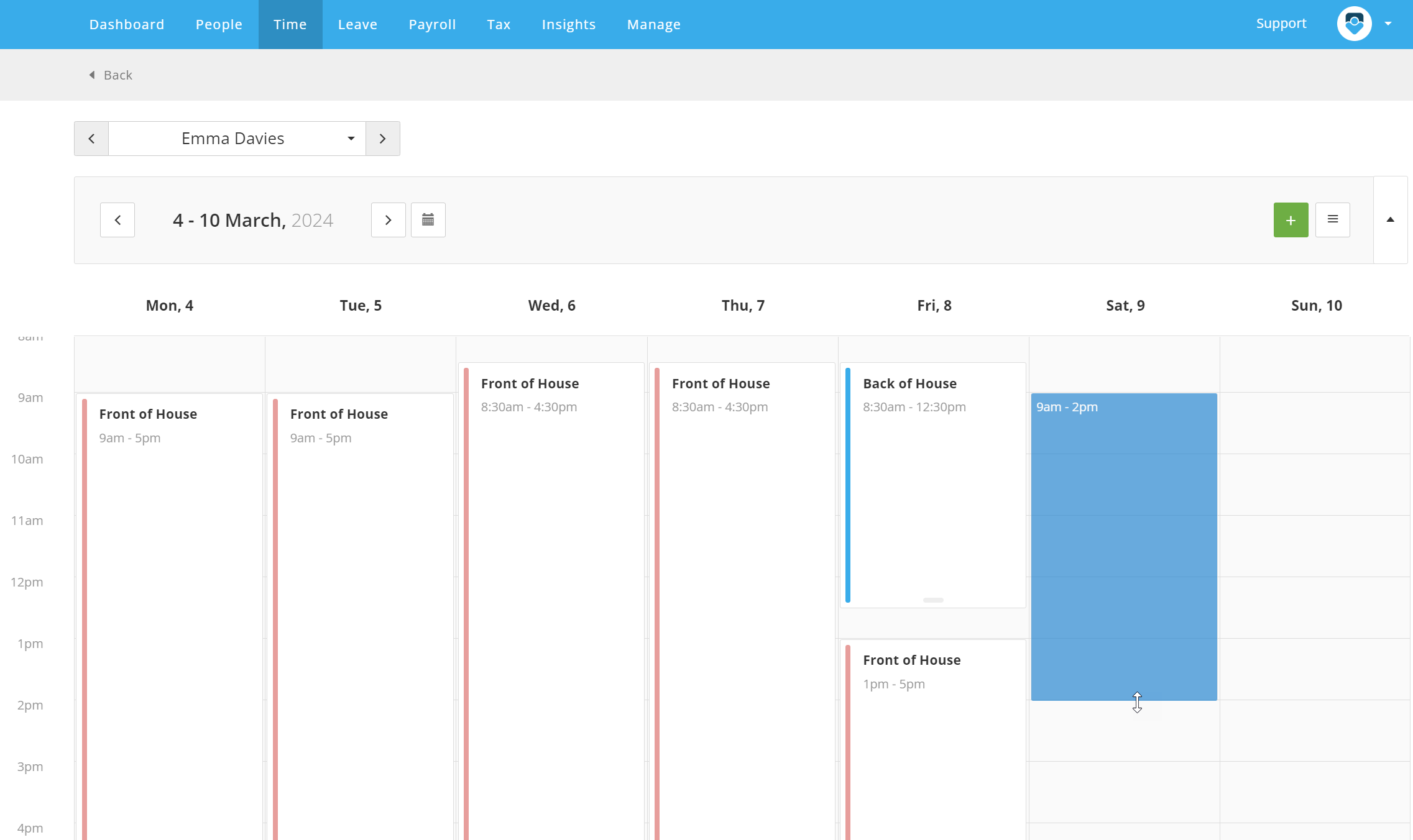 You'll then be able to specify the hours worked, break duration, work and add any notes.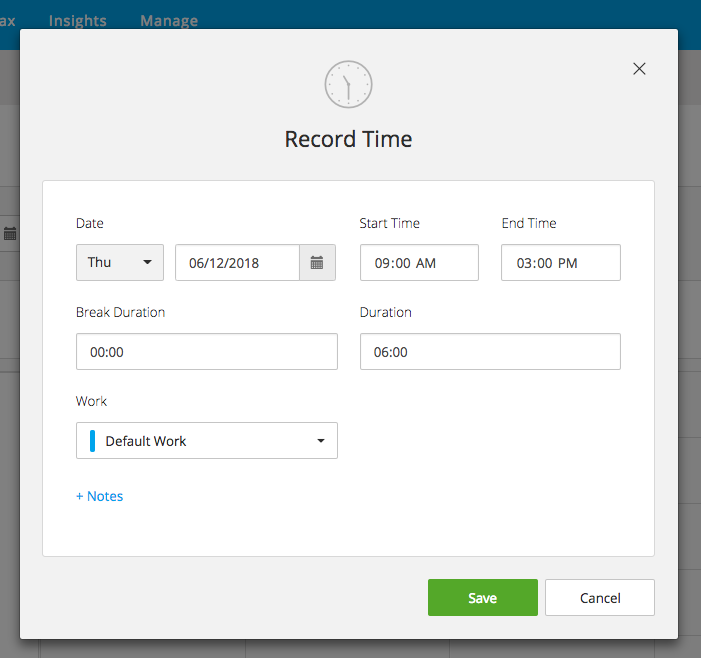 You can also click on an existing entry to edit or delete it.