The Time > Summary screen shows you an overview of the week's time entries. You can use it to review time entries for the week before creating a pay.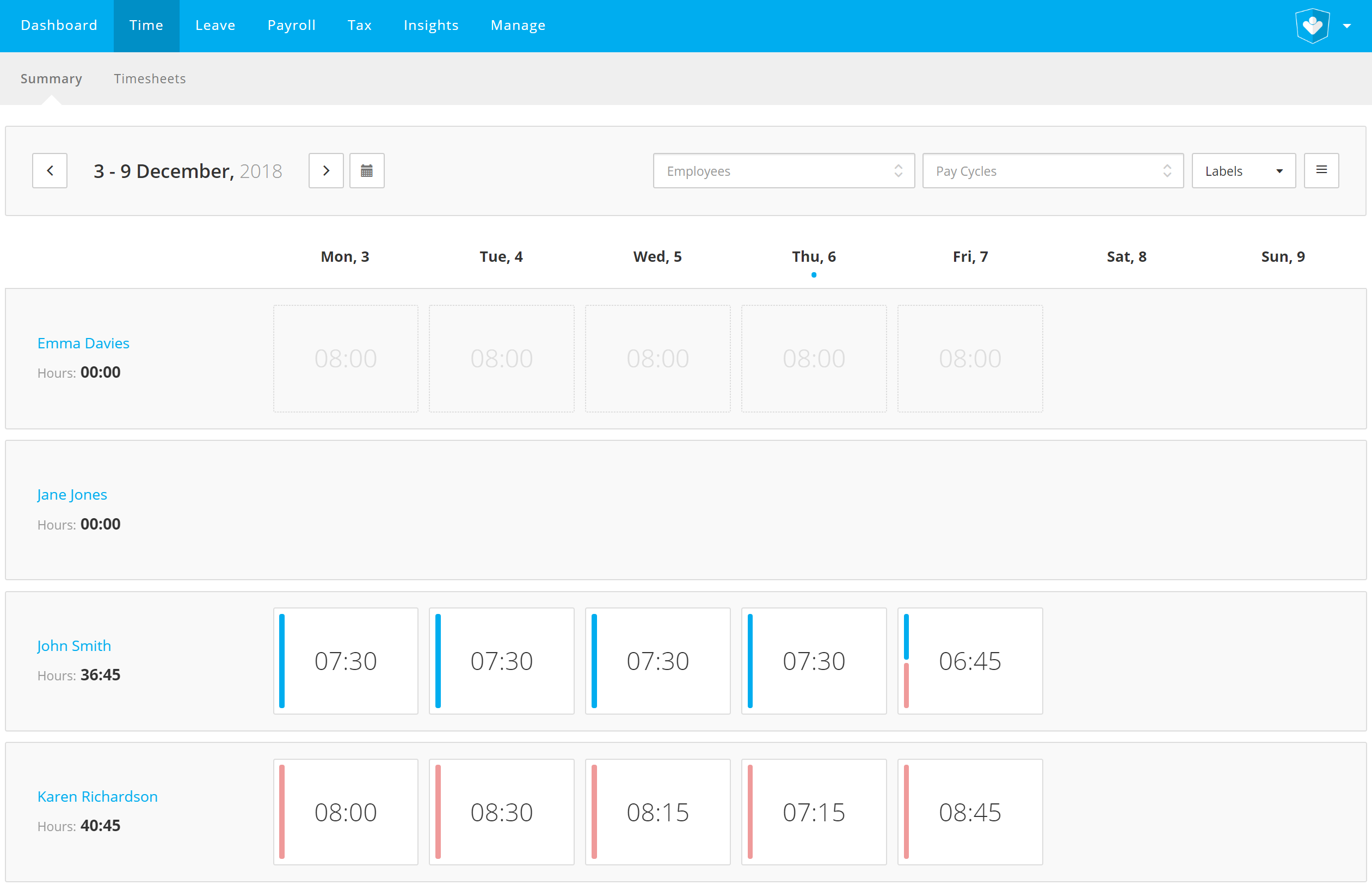 In the screenshot above, Emma and Jane haven't yet recorded any time. The hours in grey for Emma are the employee's predicted hours based on their Work Pattern.
John and Karen have recorded their time across different Work, which show in different colours. You can hover over the coloured bars to view a detailed breakdown of the day's work.

You can filter to a specific employee, Pay Cycle group, or label from the menu at the top, and use the options menu icon to Hide Employees Without Time or Hide Salaried Employees if desired.

The time summary view will also indicate when time has been included in a Draft or Sent pay.

Individual Summary
To view the week summary for an individual, click on the employee's name. This will take you through to the employee's individual summary.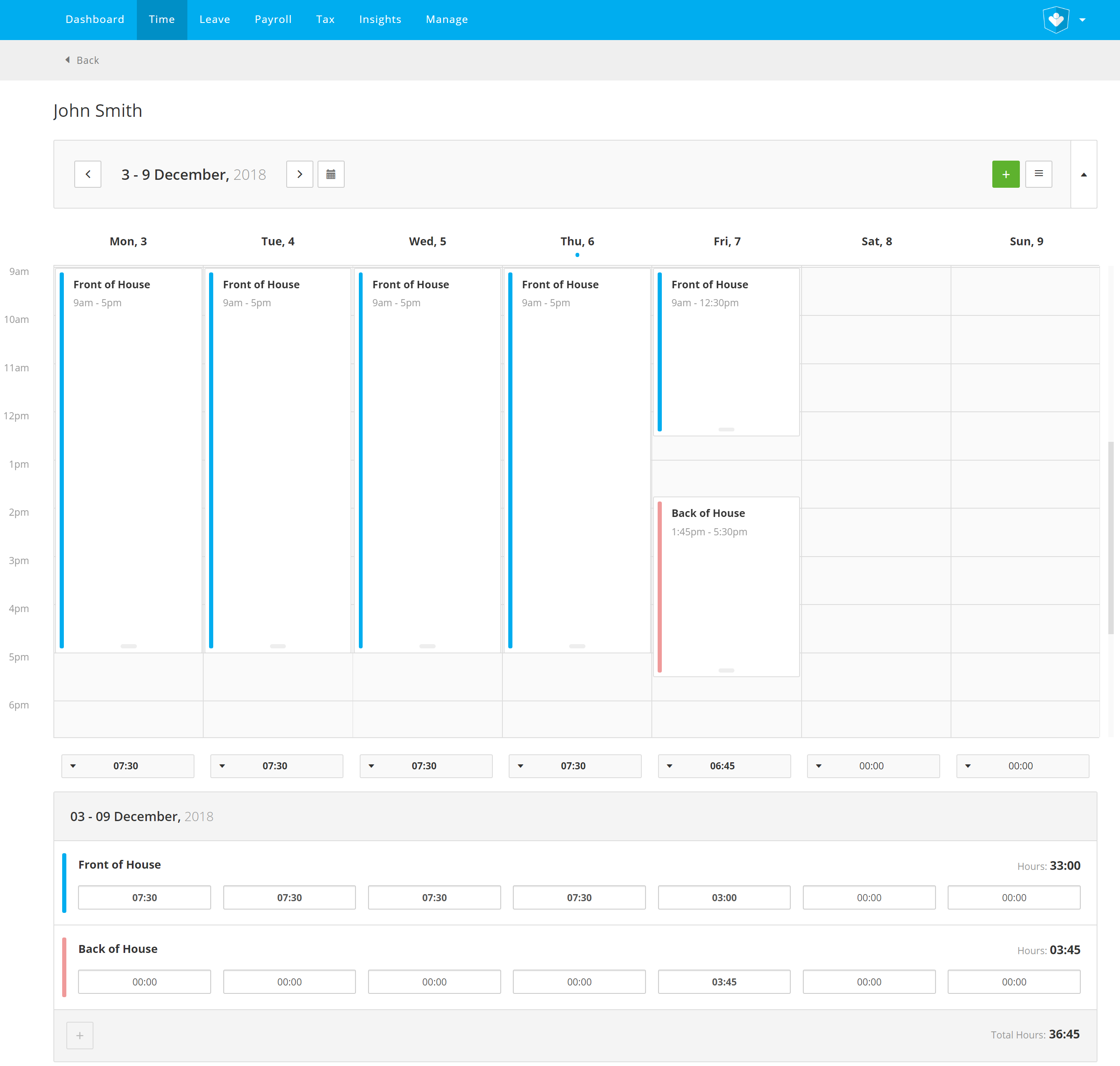 From this screen you can add and edit time entries the same way your employees do if they have login access to PayHero. You can either click the

icon in the top right or click and drag on the timesheet grid to add a new time entry, or you can click on an existing entry to edit it.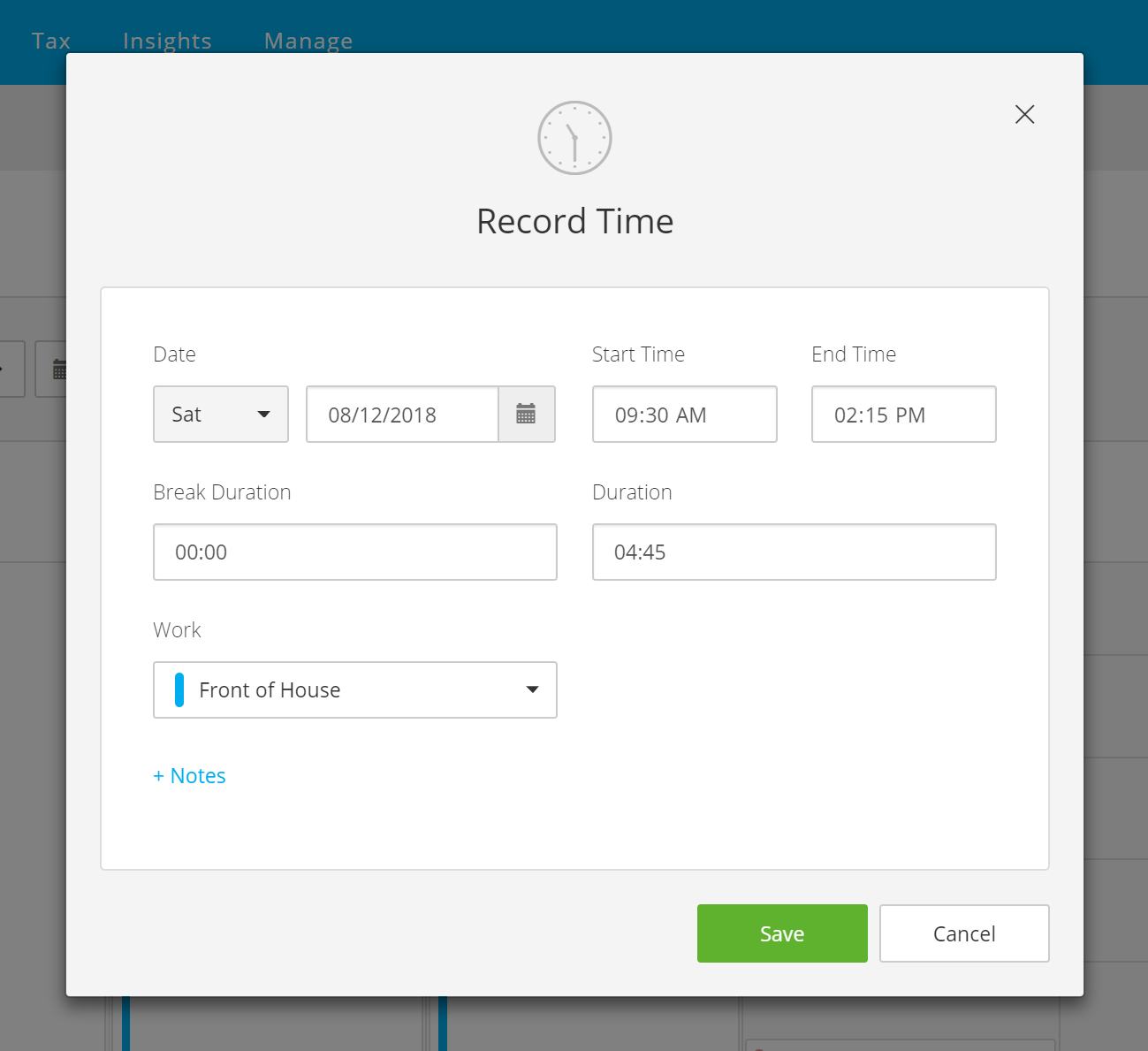 The Record Time window allows you to adjust all aspects of the time as required, then click Save to create the time entry.