Family Violence Leave, formerly known as Domestic Violence Leave, can be taken by employees who experience violence in family and intimate relationships, or to support a child who has experienced family violence.
Check out the sections below to learn how Family Violence Leave works:
All employees, including part-time and intermittent/irregular employees (often referred to as 'casuals'), are entitled to 10 days' Family Violence Leave per year if they meet the following criteria:
they have six months' current continuous employment with the same employer, or
they have worked for the employer for six months for:

an average of 10 hours per week, and
at least one hour in every week or 40 hours in every month.
As there can often be many sensitive factors involved with Family Violence Leave, PayHero allows it to be submitted at any time, regardless of whether or not the above criteria have been met. Employees and employers can agree whether leave of this type will be approved if the criteria are not met.
MBIE has more information on employee entitlement to Family Violence Leave on their website here.
Family Violence Leave has no balance associated with it in PayHero.
Employers can still choose to adhere to the 10 days per year limit, but given the nuance that often applies in these situations, it is able to be requested by employees or applied on their behalf without restriction.
If you wish to report on how many days of Family Violence Leave an employee has taken, see our Frequently Asked Questions section below.
You can add Family Violence Leave requests for your employees via the Leave tab. See more details on creating requests in the following article: Leave Requests
If your employees have been invited into PayHero, they'll be able to submit their own leave requests, as seen here: Leave for Employees. These will appear in the Leave calendar to be actioned by a Team Manager or Administrator.
Family Violence Leave requests will display the following details: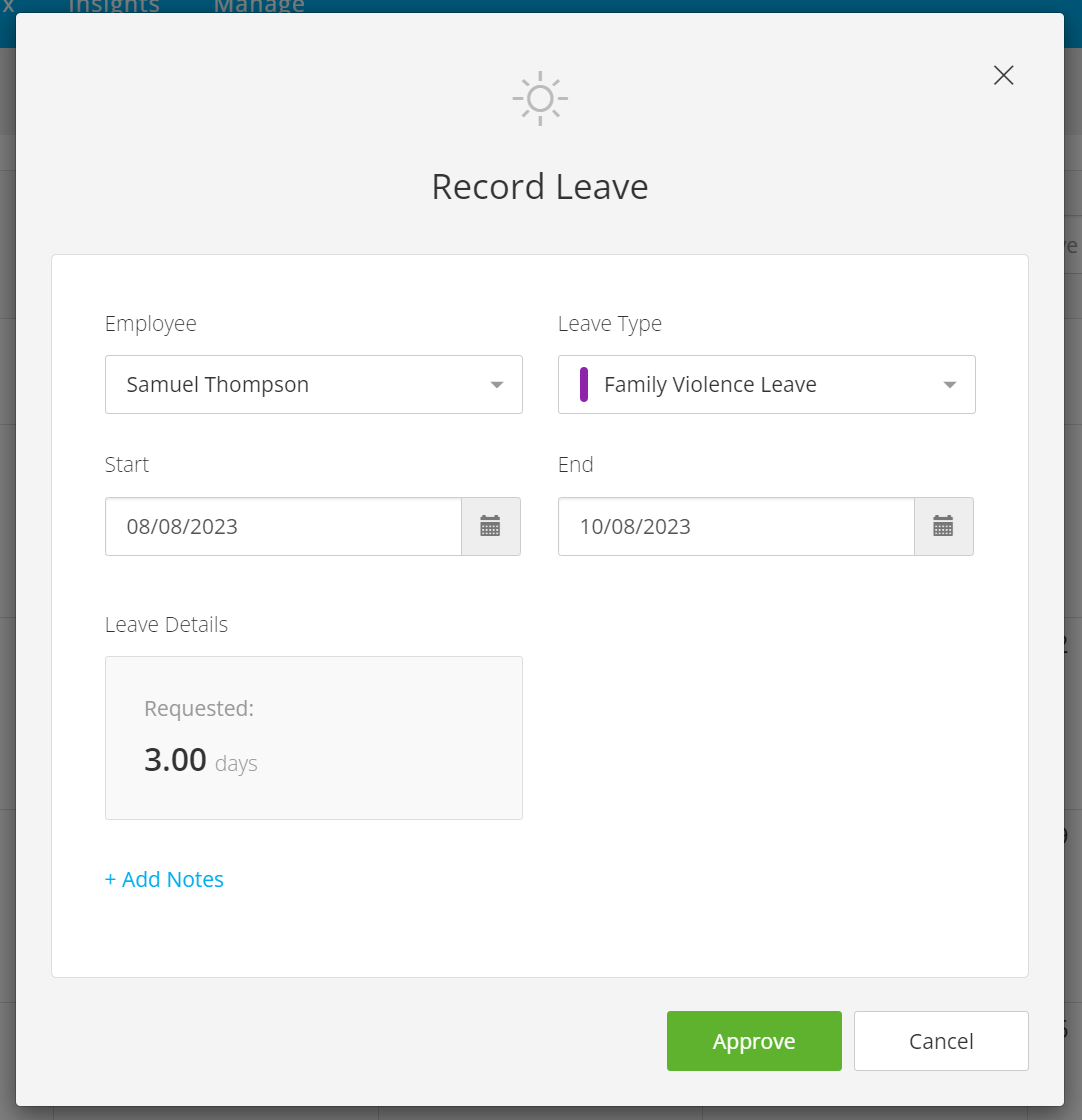 The Requested field displays the total requested days of leave, based on the selected 'Start' and 'End' date of the request. This will be calculated based on the employee's normal working days. For example, if they request leave from Monday - Sunday, but only work Monday - Friday, leave will be recorded as 5 days, not 7. You can learn more about how PayHero determines the working days for different types of employees here: Otherwise Working Days.
Leave requests for a single day will always count as 1 day of leave, regardless of whether it's a normal working day for the employee. If this is not a normal work day for the employee, consider whether they should be paid for that day of leave before approving the request.
Family Violence Leave is paid using Relevant Daily Pay (if known) or Average Daily Pay.
Relevant Daily Pay (RDP) - The amount the employee would have earned if they had worked that day, including any additional earnings such as commission. An employee should be paid their Relevant Daily Pay for Family Violence Leave if the Relevant Daily Pay is known and their daily pay doesn't vary within the pay week. PayHero will default to this value, based on their normal hourly rate, for any employees whose Employee Work Pattern specifies their normal hours per day.
Average Daily Pay (ADP) - The daily average of an employee's earnings over the previous 52 weeks. If it's impossible or impractical to determine the Relevant Daily Pay for an employee, or if the employee's daily pay varies within the pay period when the leave falls, the Average Daily Pay can be used instead. PayHero will default to this value for any employees for whom hours per day have not been specified in their Employee Work Pattern.
Within the draft pay, you can click the blue info icon on the pay line to see the calculation details for the rate that's currently being applied: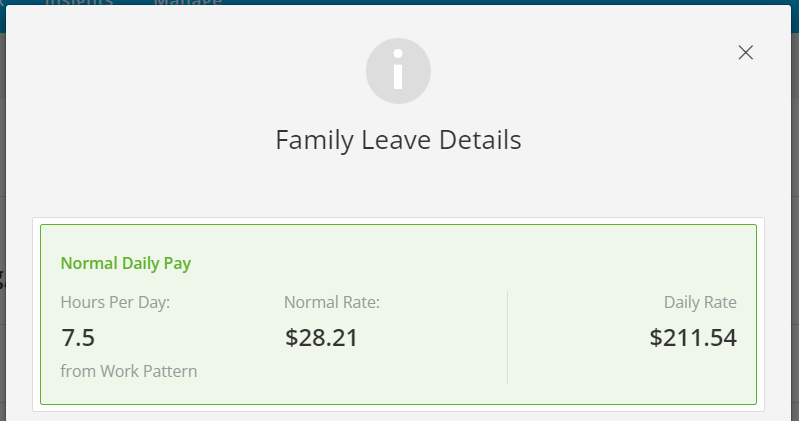 You can learn more about these rates, including how to switch between RDP and ADP if required, here: Other Leave Rates.
Frequently Asked Questions
As situations where employees may take Family Violence Leave are often sensitive, we give discretion to employers as to how they'd like to handle requests.
The entitlement criteria is exactly the same as Sick Leave, with the exception of unused leave not rolling over, so if you'd prefer to adhere to MBIE's specifications, you can check an employee's Sick Leave anniversary and historical balances via their record or Other Leave History Report to make determinations on Family Violence Leave.
You can check how much Family Violence Leave has been taken by your employees through Insights Reports. For a comprehensive report, use the Leave Pay Detail table and add the following categories and measures using the

buttons: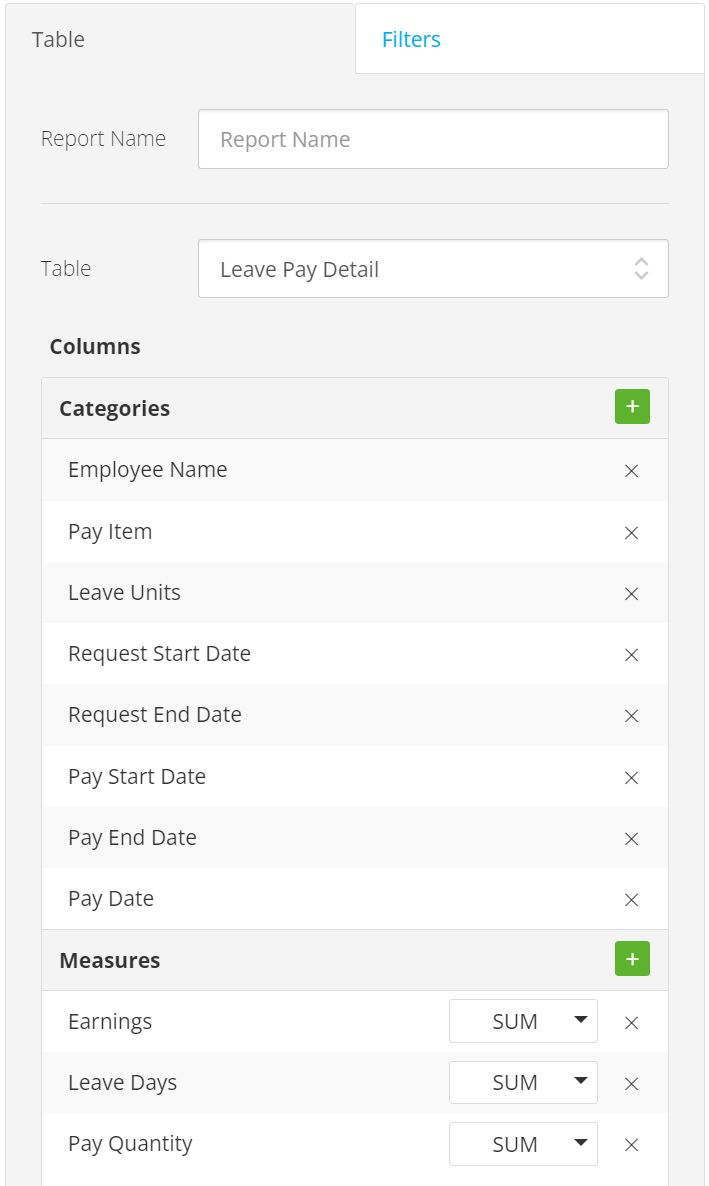 To report only on Family Violence Leave, add a filter restricting the results to the Family Leave pay item.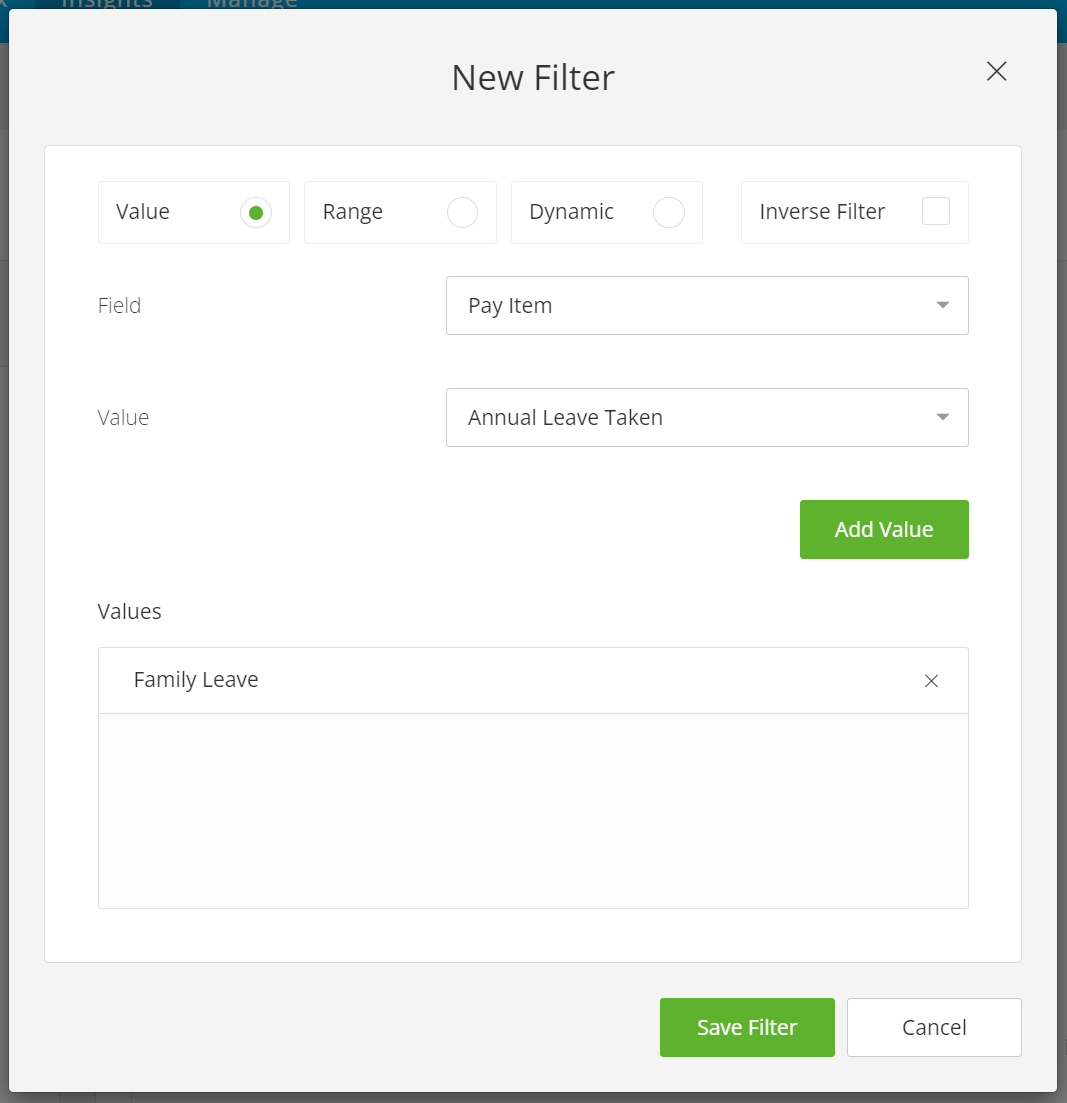 To restrict results to only certain employees' leave requests, simply add another filter and change the Field to 'Employee', then add the employee(s) you'd like to report on.
After generating the report using the

button, it can be saved as well as downloaded in CSV format for use in Excel or other spreadsheet software programs.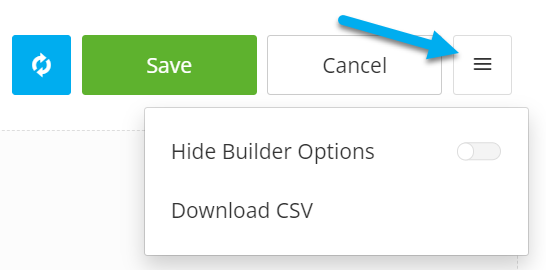 When employees are added to a draft pay, PayHero will include any approved, unpaid leave requests that fall within the pay period, but it won't bring in any unpaid leave requests from an earlier pay period.
To pay leave for an earlier pay period, you can create a One Off Pay for this employee and the previous pay period. This will include any unpaid time entries and leave requests. If they were overpaid salary in the original pay, you can also add 'Ordinary Time' to the pay with negative hours to deduct the overpayment.
Alternatively, if preferred you can instead revert the original pay back to draft, remove the employee and add them back to the pay so their new leave request is included. It's a good idea to download their payslip before removing them from the pay, so that you can compare for any changes that may arise.
Not a problem! When creating a request for a single day of leave, the portion of the day being taken can be specified via the Part Day field.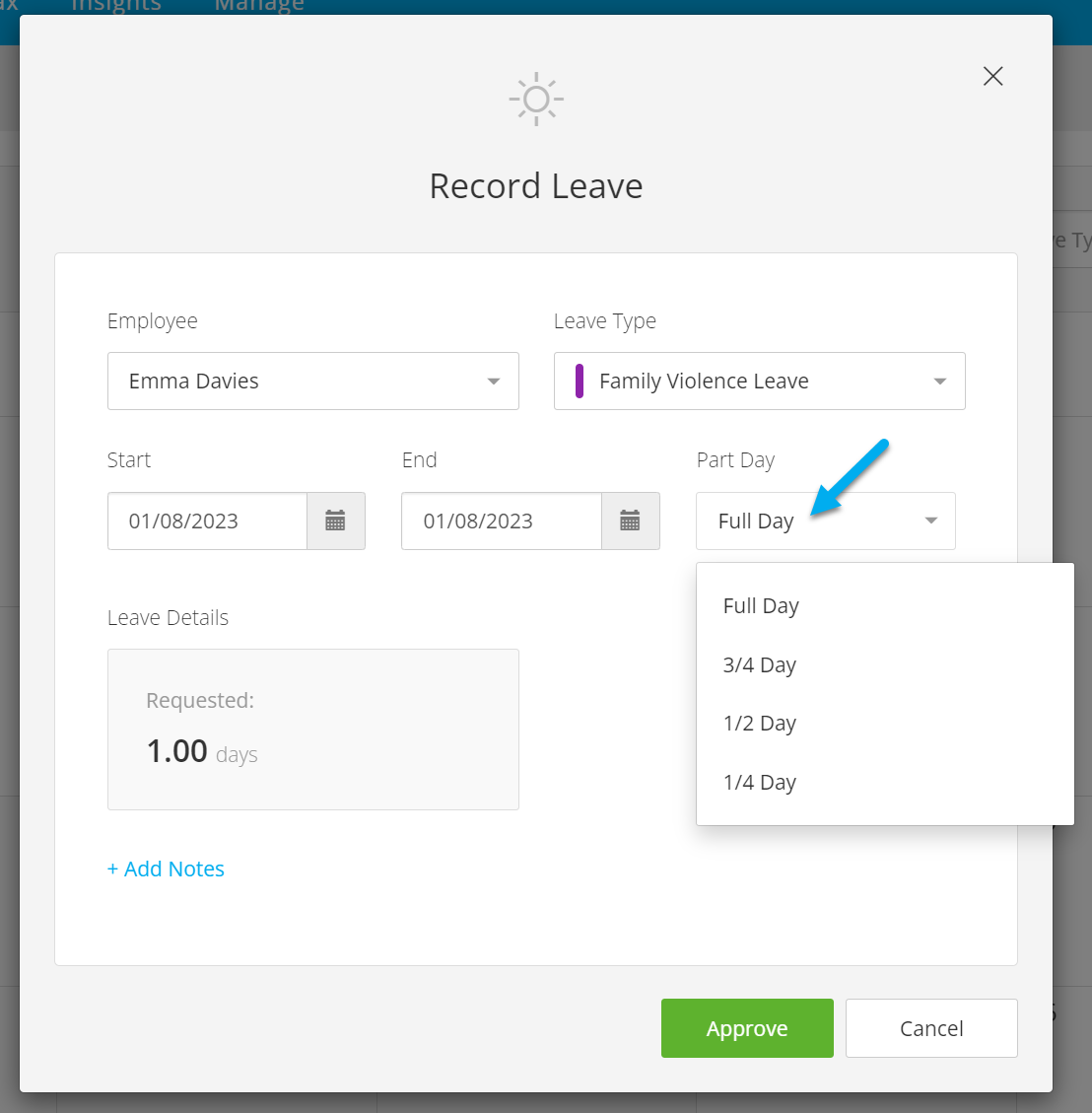 If you and the employee agree to allow leave in smaller increments than quarter days, the leave can be further adjusted once it's included in a draft pay by editing the Quantity. If the Quantity is set to Hours, you may specify the hours and rate the leave is to be paid at, but you must also specify Days, as that will determine how the employee's leave balance is reduced.
In this example, the employee works an 8 hour day but the employer has agreed to process 5 hours of leave, so the appropriate portion of their leave balance to be reduced is 0.63.

Our recommended approach is always to process leave via leave requests. Doing so ensures PayHero automates as much of the process as possible for you and creates a detailed record in the Leave tab for future reference.
However, if you'd prefer to enter Family Violence Leave manually into a draft pay, you can do so by adding the 'Family Leave' pay item to the employee's earnings. See the relevant section of the following article for details on this process: Processing Leave