Companies on our Universe plan will have the option in their Integrations tab (Manage > Integrations) to enable access to the PayHero API. This is useful for companies who wish to develop their own custom integrations.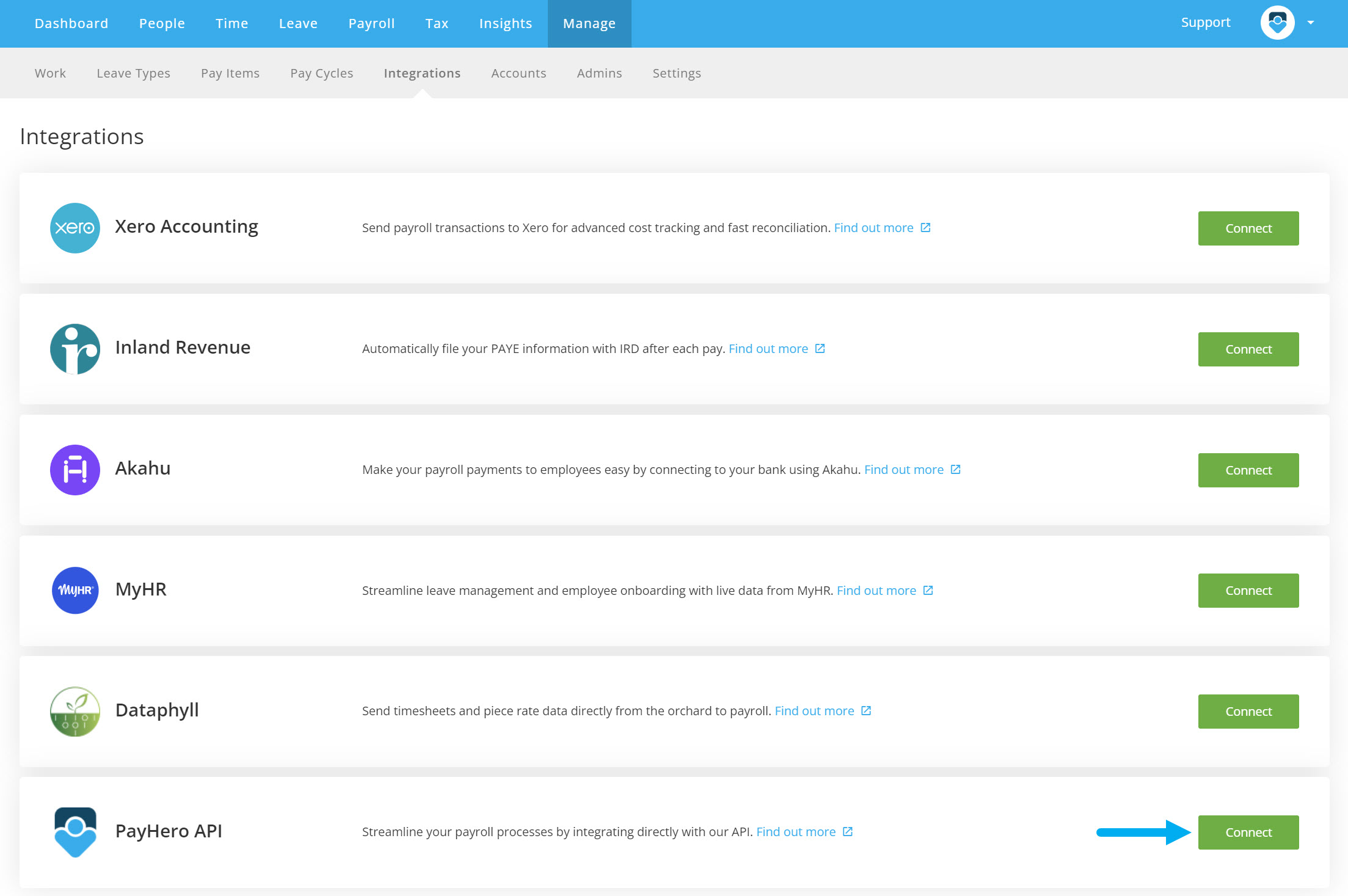 Clicking Connect will generate an API key for your company to use when accessing the PayHero API.

You can click Reset Key at any time if you wish to reset the key for your company, for security purposes.
How do I access the PayHero API?
Access to the PayHero API is by request, and subject to a review process. So that we can assess your request, please complete our API application form here.
Before completing the form, we ask that you review our API docs in advance, as you'll need to provide some details about the data and endpoints you wish to interact with.
We'll review your application and get back to you within 10 working days of submitting the form.
If you have any questions about our API, please get in touch with our team at api@flexitime.works.