Note: This article is aimed towards existing users setting up multiple accounts. First time users of PayHero should refer to our Getting started with PayHero in 5 easy steps article instead.
Creating a new PayHero account is easy! If you're already logged in, click on the company logo in the top right-hand corner of your screen and select the name of your current company.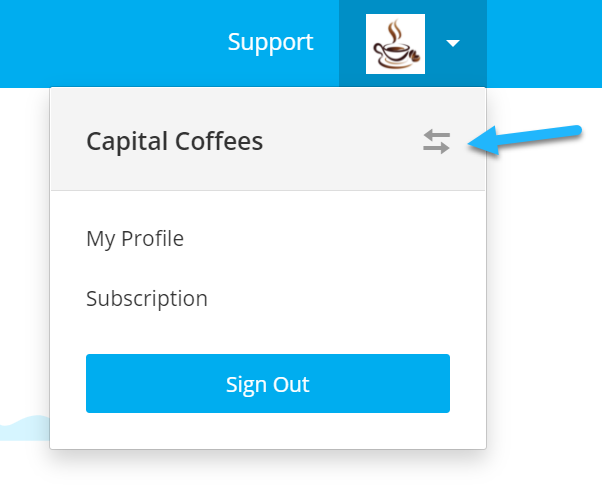 You'll be directed to the My Accounts screen within your FlexiTime Workforce Management account, where you can click the New Account button in the top right.

Note: The New Account button will only appear if you're the Owner of an existing subscription. If you're not a current subscription owner, you can register a new PayHero account here instead.
Clicking New Account will open the account creation pop-up, where you can create a new PayHero, Droppah, or Invoxy Account.
Select PayHero from the Product drop-down list, and fill in the Account Name field. Region and IRD Number aren't required for creating the account, but if you have that information handy you can complete those fields now.

After clicking the Create option, you'll be taken directly into the account dashboard. You'll see a banner at the top of the web page reflecting the Trial Account status.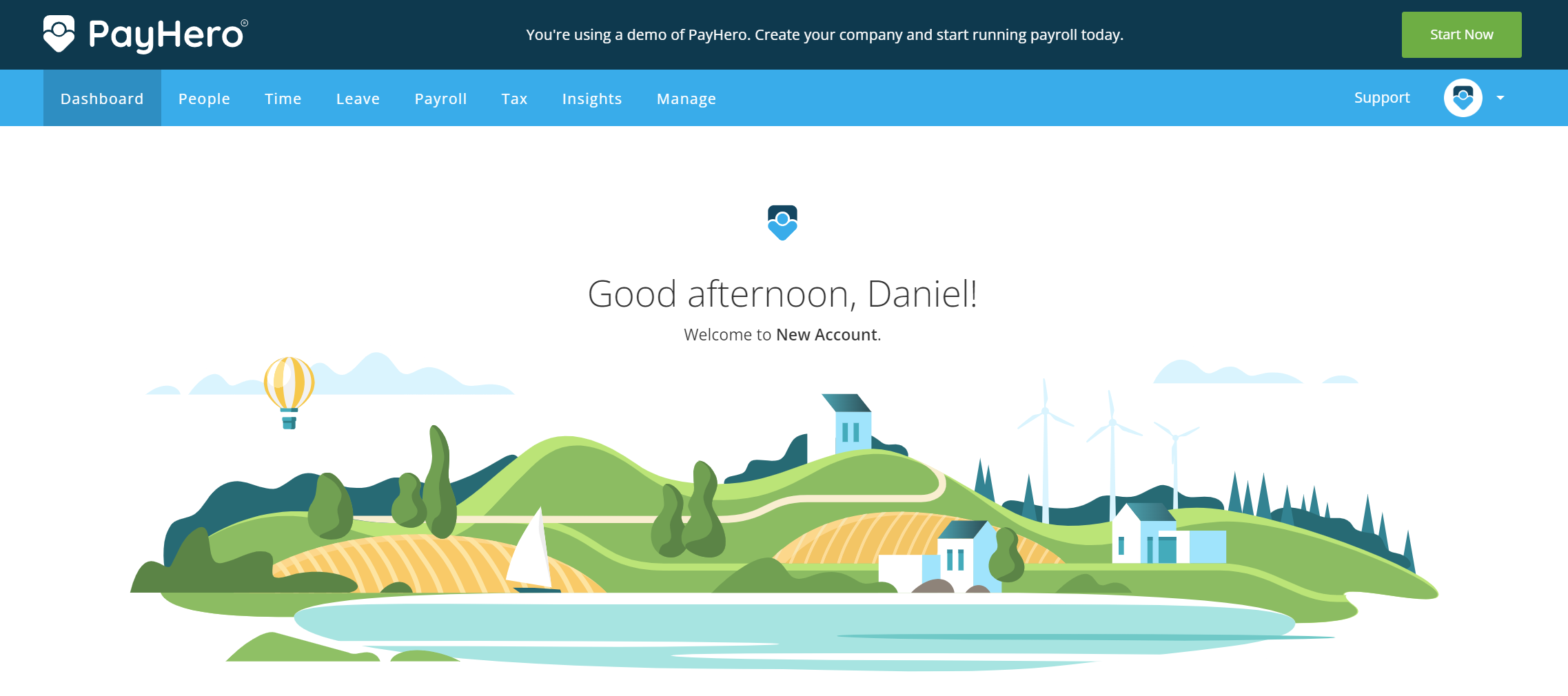 Subscribing to PayHero
You can subscribe your new PayHero account from within your company by navigating to the Subscription tab. Our article: Managing your PayHero Subscription has more information on doing so.

Note that the owner of the account will receive the subscription invoice, which will be combined into any existing subscription invoices you receive for other accounts. If you want separate invoices, the account should be set up via a different owner. If you've already set it up under your own login, learn how to transfer ownership here: Transferring Ownership of your PayHero Company
Managing multiple accounts
Once you've created your second account (or more), logging in via login.payhero.app will take you directly to the account selection screen, where you'll be able to switch or select which PayHero company you're logged into at any time.
You can learn more about accessing multiple accounts here: Can I access multiple PayHero accounts with one login?