If you're after powerful rostering and time-capture software that integrates seamlessly with your PayHero company, Droppah is the perfect solution!
PayHero Integration
Once integrated, you can sync your employees, skills and teams from PayHero to Droppah. This makes getting set up quick and easy.

By Approving Time For Payroll, you can send your employee's time from Droppah to PayHero for payroll processing.

Find more information on both getting started and the integration here:
Rostering with Droppah
Droppah uses AI to optimise your roster, finding the best employee matches for shifts based on your preferred employees and selected priorities. Leave will be synced from PayHero to ensure employees are only rostered when they're available.
Staff Coverage and Cost Estimate graphs give you a higher level of visibility over your costs and coverage, and how they vary week to week.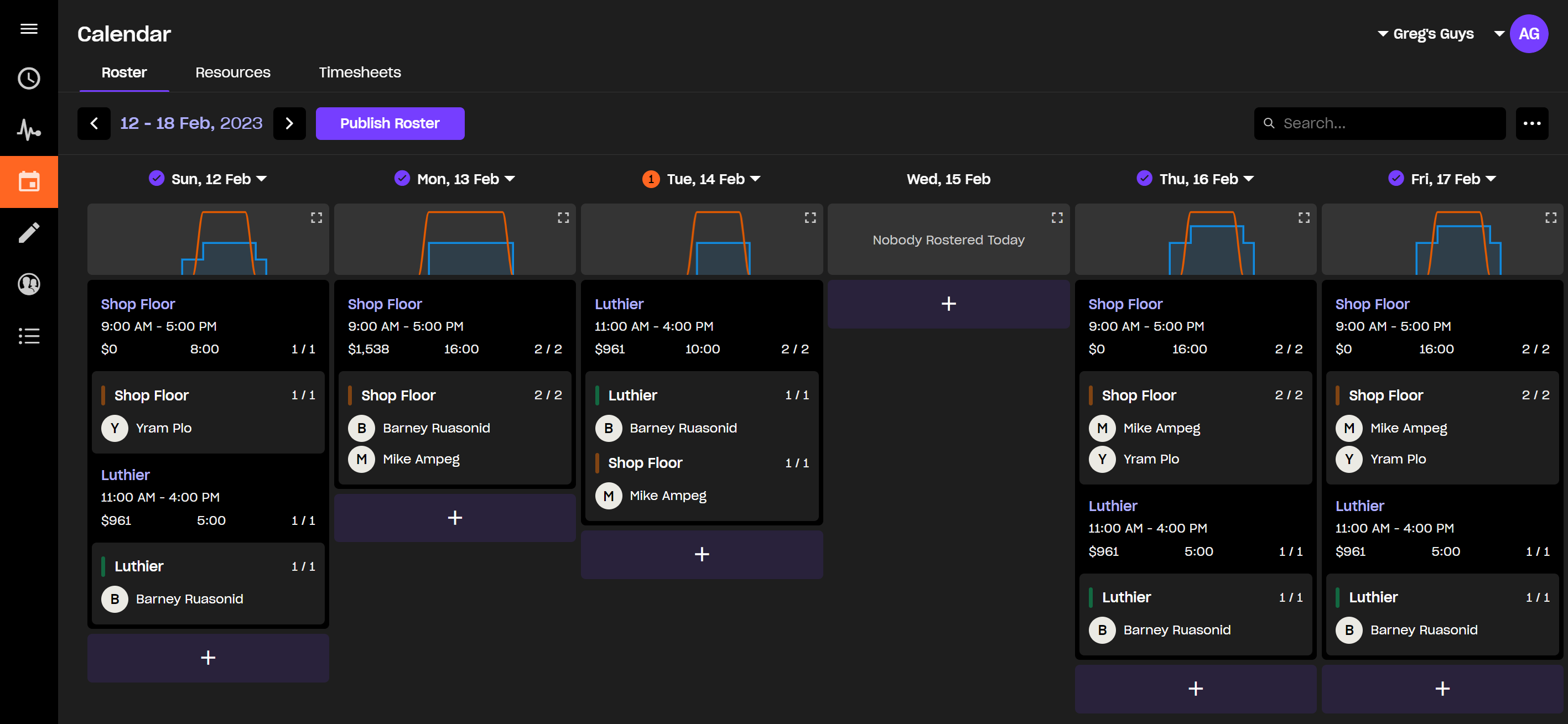 Capturing your employees' time is just as important as rostering. Droppah uses a photo clock in/clock-out system to record time as accurately as possible.
The clock-in screen can be locked with a four-digit PIN, to prevent employees from accessing settings they shouldn't be able to see.

You can learn more about rostering and clocking in with Droppah here:
Think Droppah might be right for you?
You can sign up for a free, no-obligation Droppah trial here: Droppah.
After registering for a Droppah account you'll receive an email with details of how to log into your Droppah company. Once you're logged in you can get started right away, and any information you enter during your 14 Day Free Trial period will be retained when you sign up.