Insights Reports give you visibility over every aspect of your PayHero company. Each company comes with a set of default reports to get you started.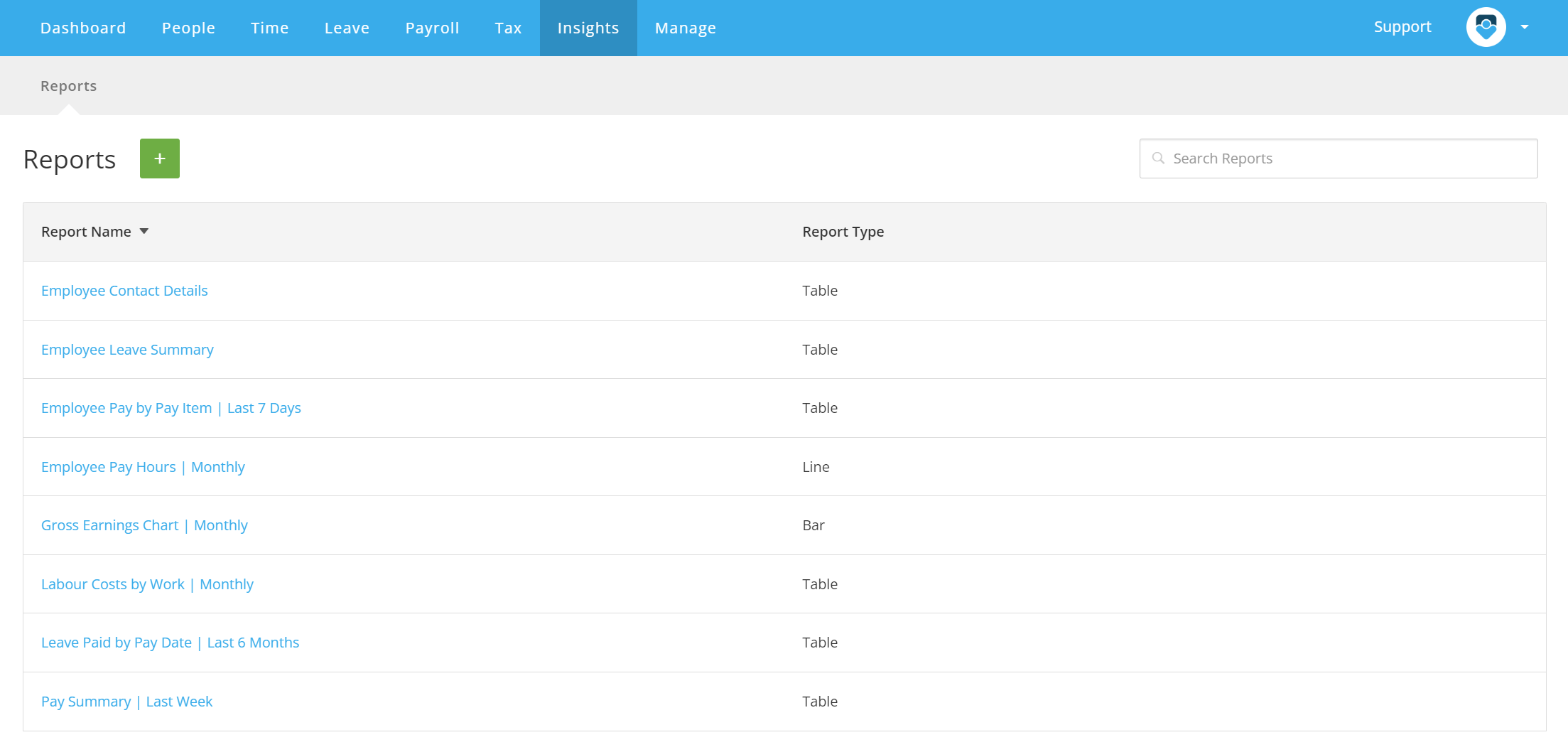 Below are suggestions of how you may wish to structure our most sought-after custom reports, to help you make the most of this powerful tool. Each comes with some suggested measures, categories and filters, but they are only a starting point. Our Glossary will help alter the examples below to suit your requirements.
If you're looking for a report that will let you see at a glance when employees have been paid for leave, then a Leave Pay Detail table with the following measures and categories is a great place to start: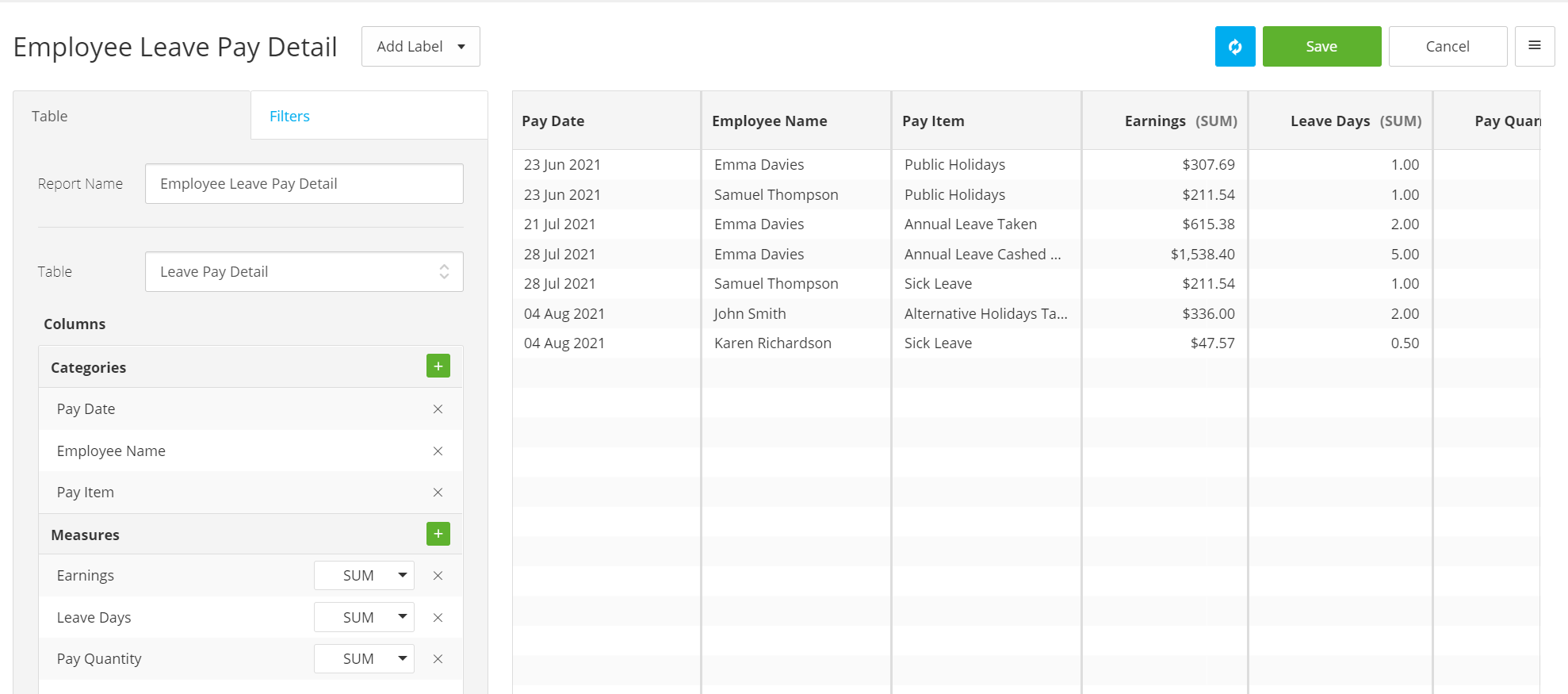 This report is commonly filtered to show a particular time period. You can choose to filter to a particular date, a range of dates, or even a dynamic period.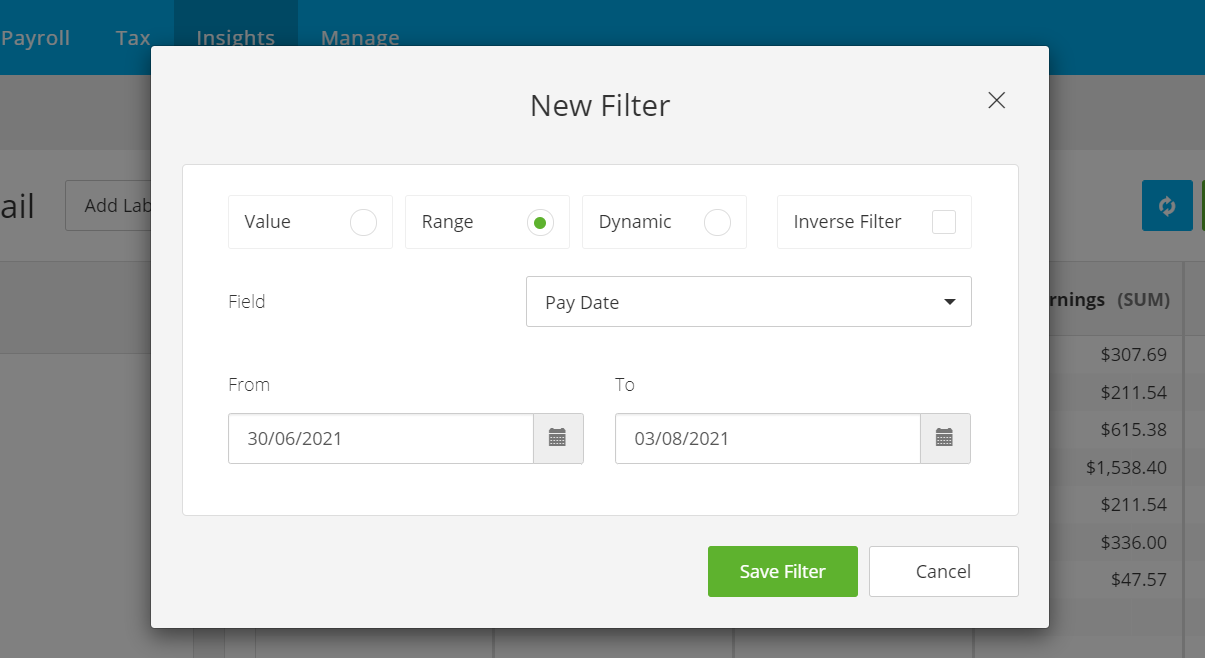 This report is also often filtered to a single leave type.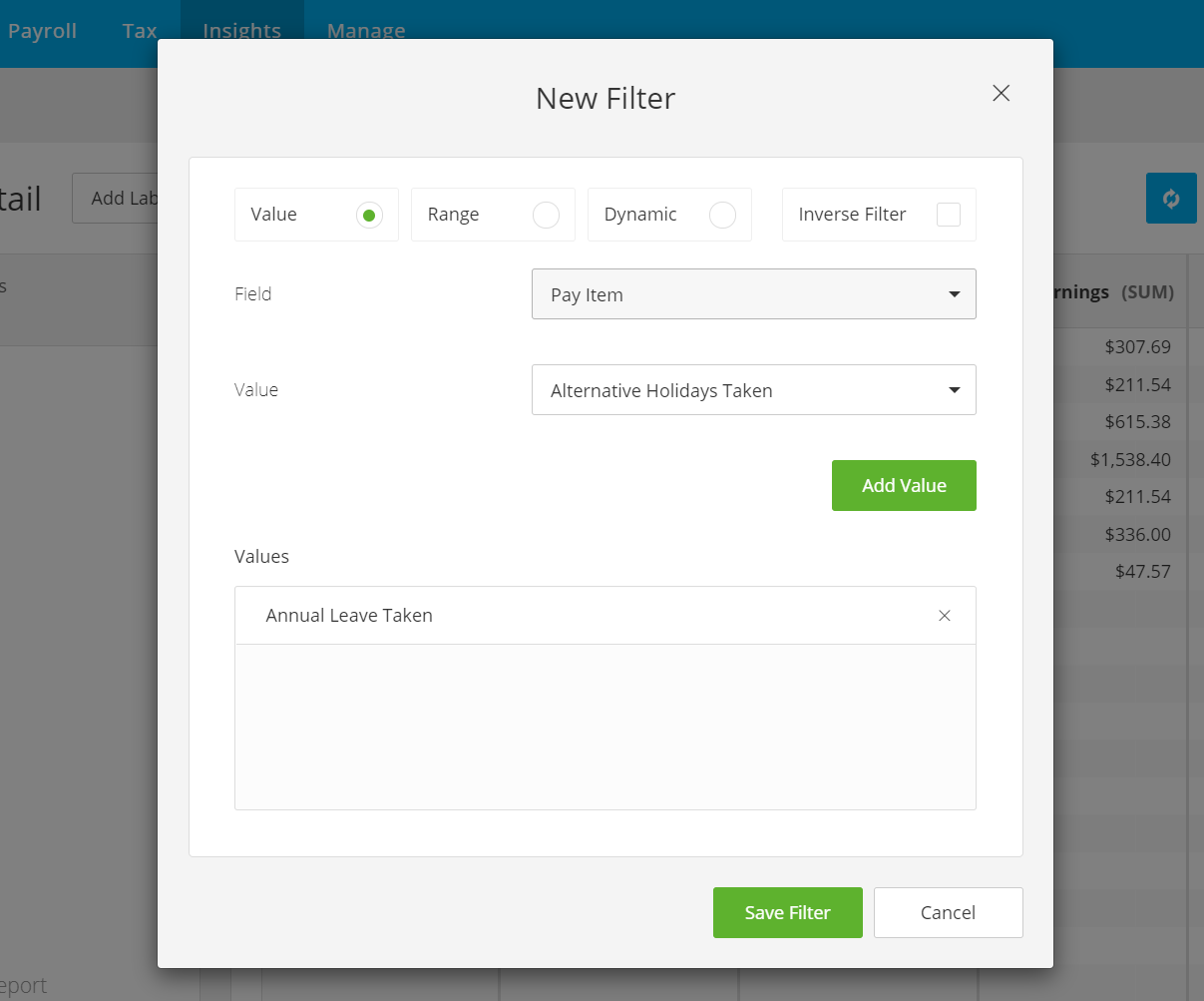 An Employee table depicting each employee's normal rate per hour is a simple and effective report.

A Finished = False filter will ensure only current employees are depicted.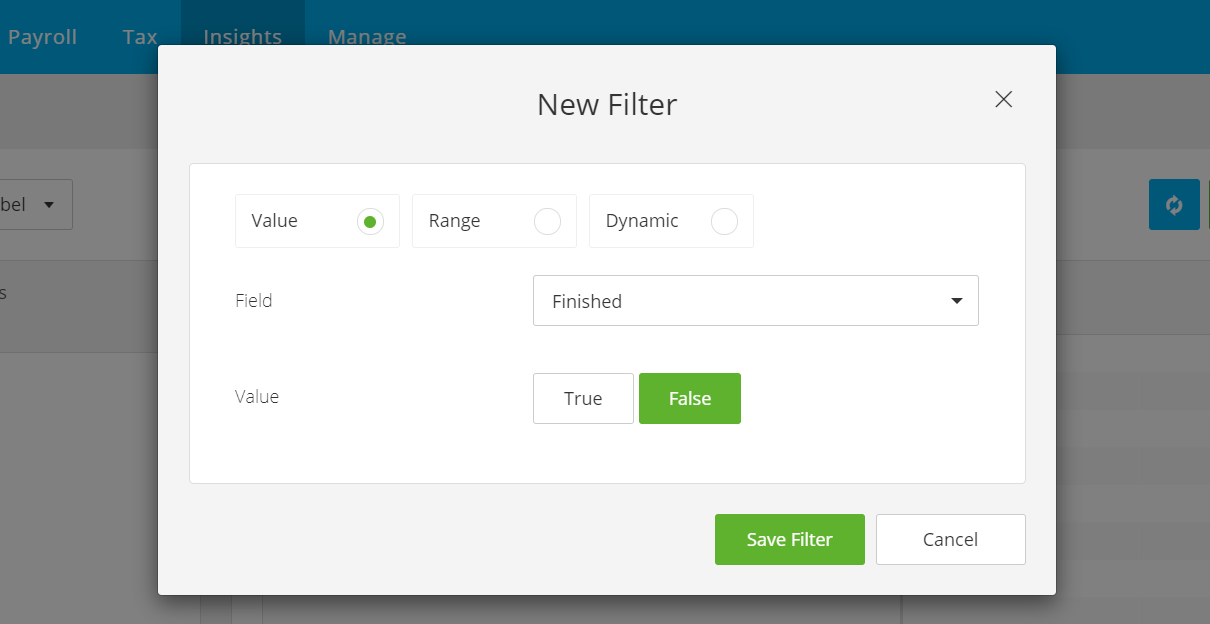 A
Time
table report can provide an effective overview of recorded hours for each employee.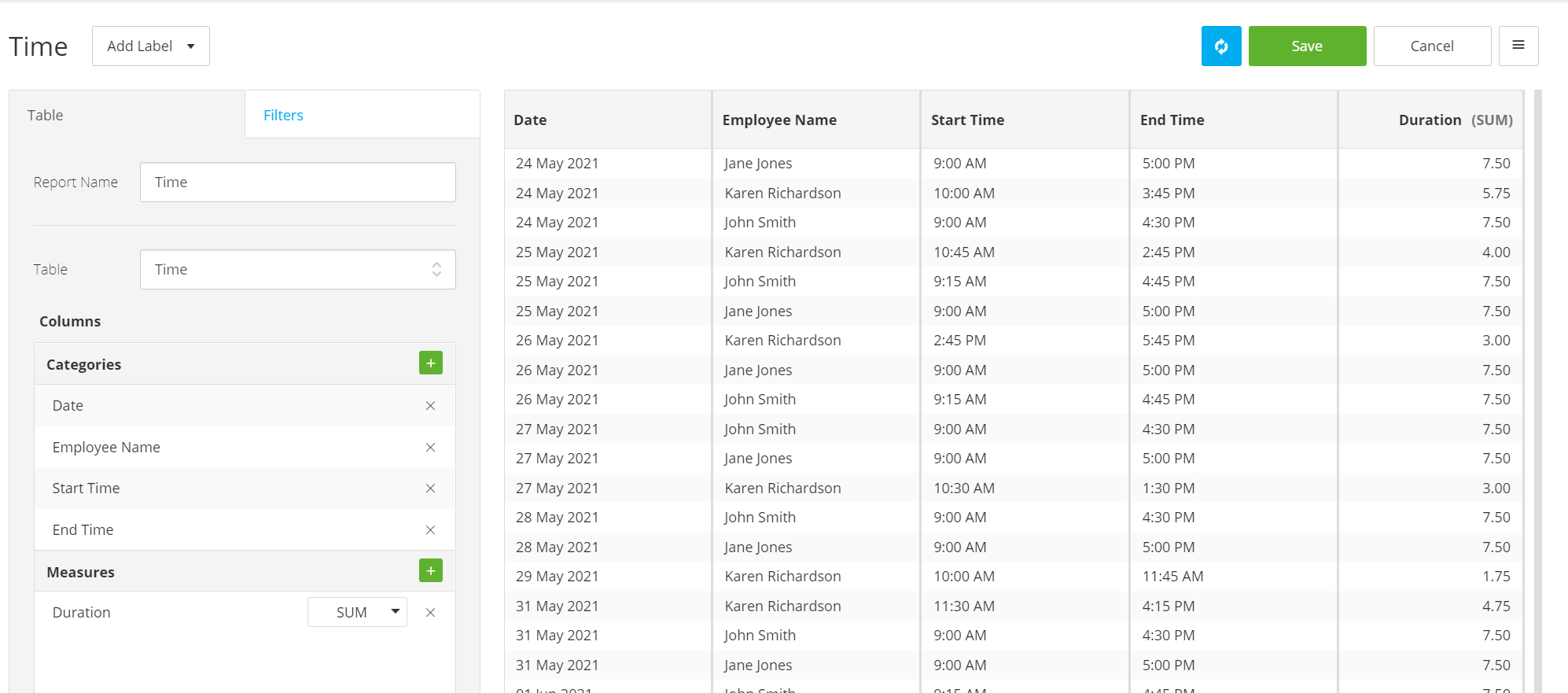 Alternatively, the categories below provide a weekly total:

To show only the recorded time of only one employee, add a Value filter for the appropriate employee name.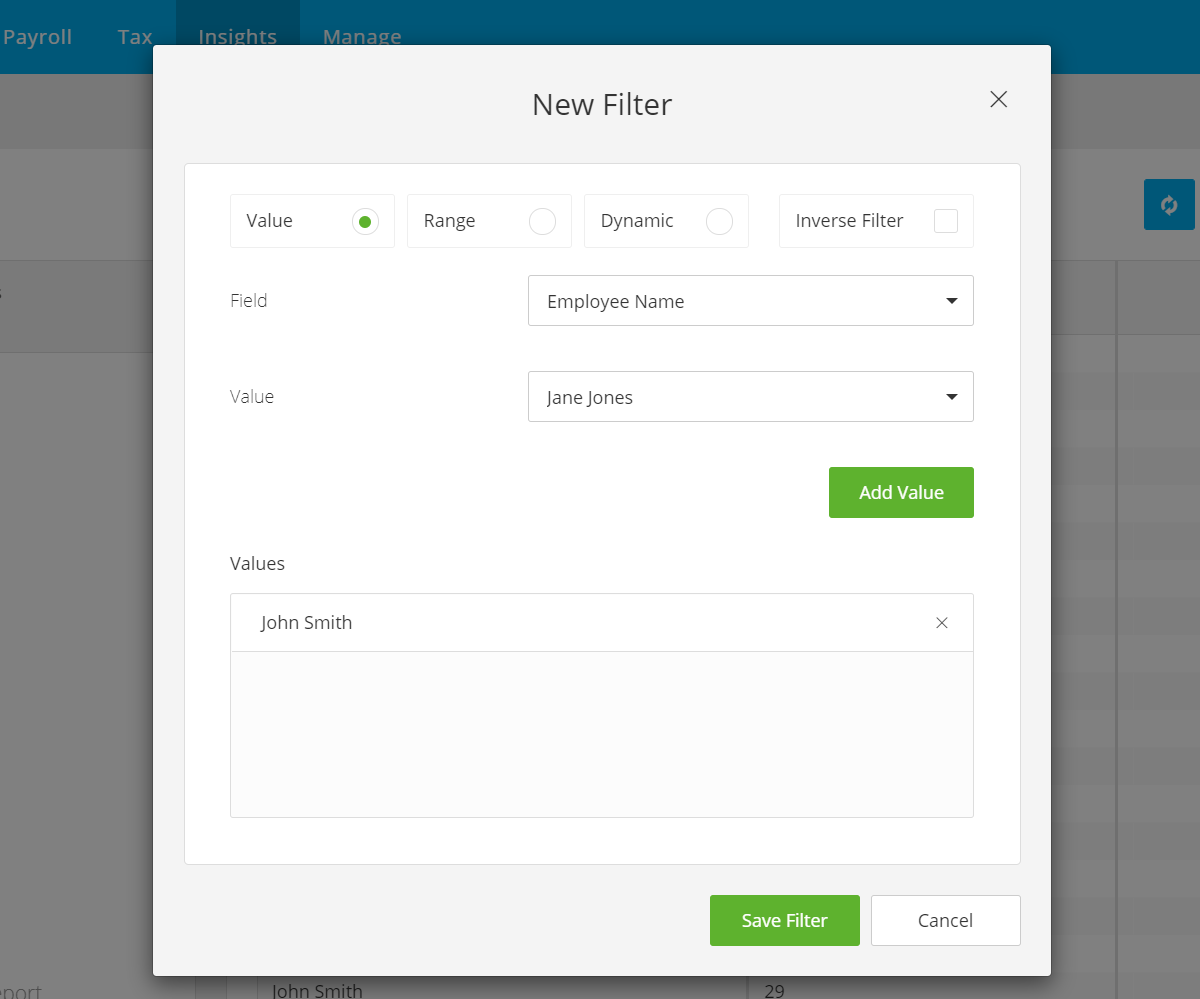 It's important to note that Time reports will not capture time taken as leave, as leave entries do not inherently have an hourly value associated with them in PayHero. This could be reported on in a separate Leave History table and cross-referenced with the Time report outlined above to get an accurate picture of the employee's total paid time.
If you're using an accounting system that does not have an integration with PayHero, Account Codes can be exported via a .CSV file through a Pay Detail table report.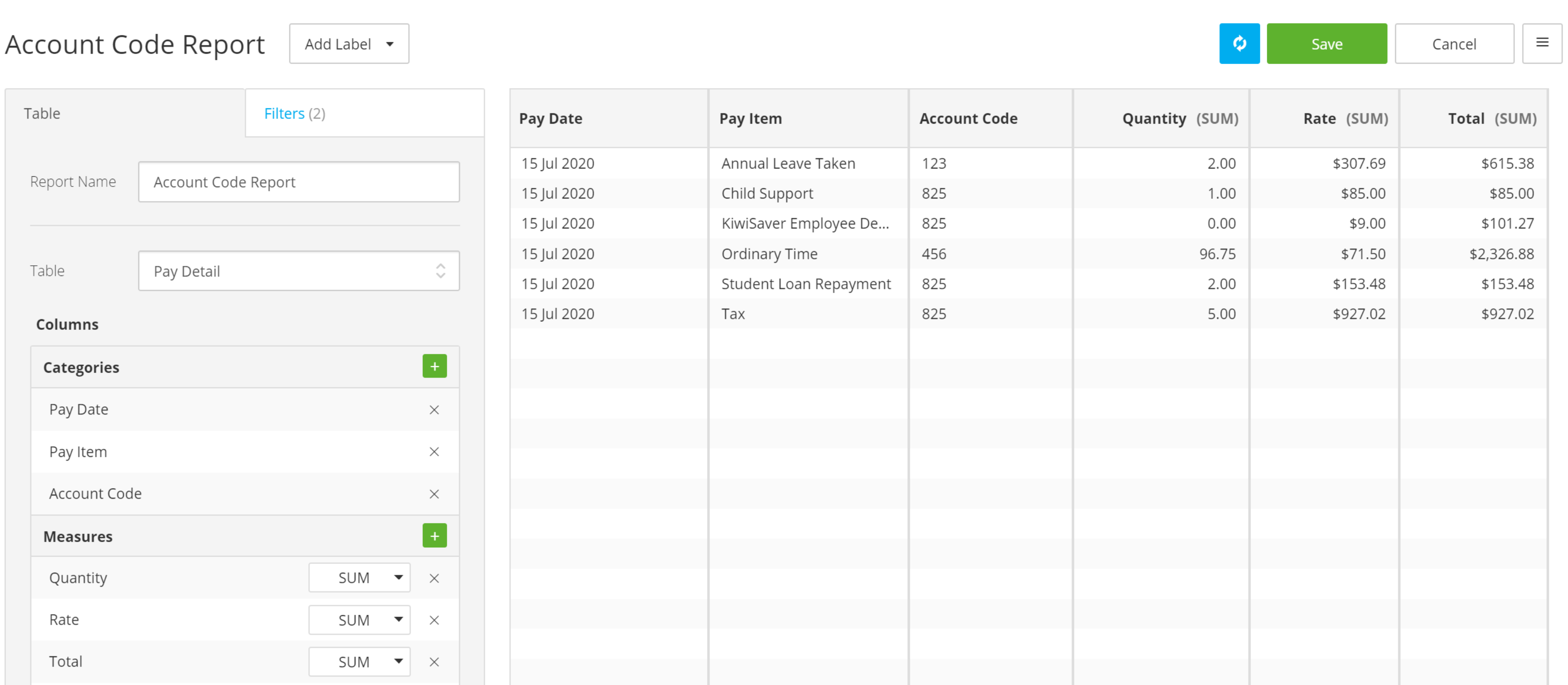 This report can be filtered to only include details for a specific pay period as shown here: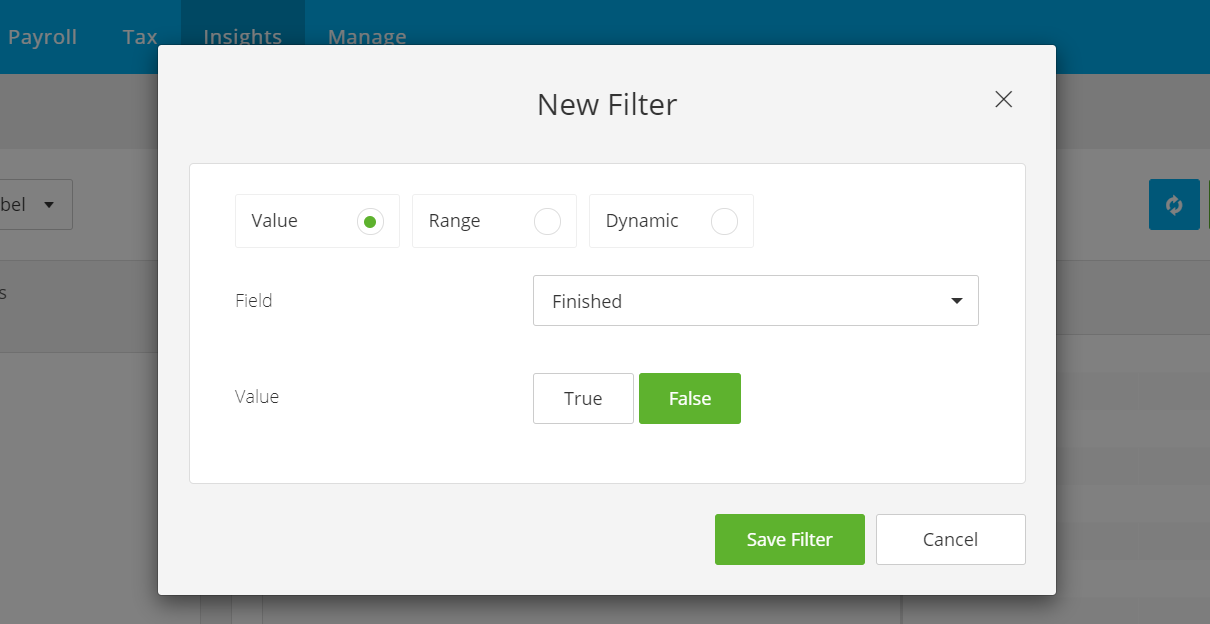 For more information, refer to our support article: Pay Item Accounts.
There are a number of restrictions around Cashing Up Annual Leave. To ensure that an employee only cashes up a maximum of one week's Annual Leave each year, it may be helpful to reference a Pay Detail report.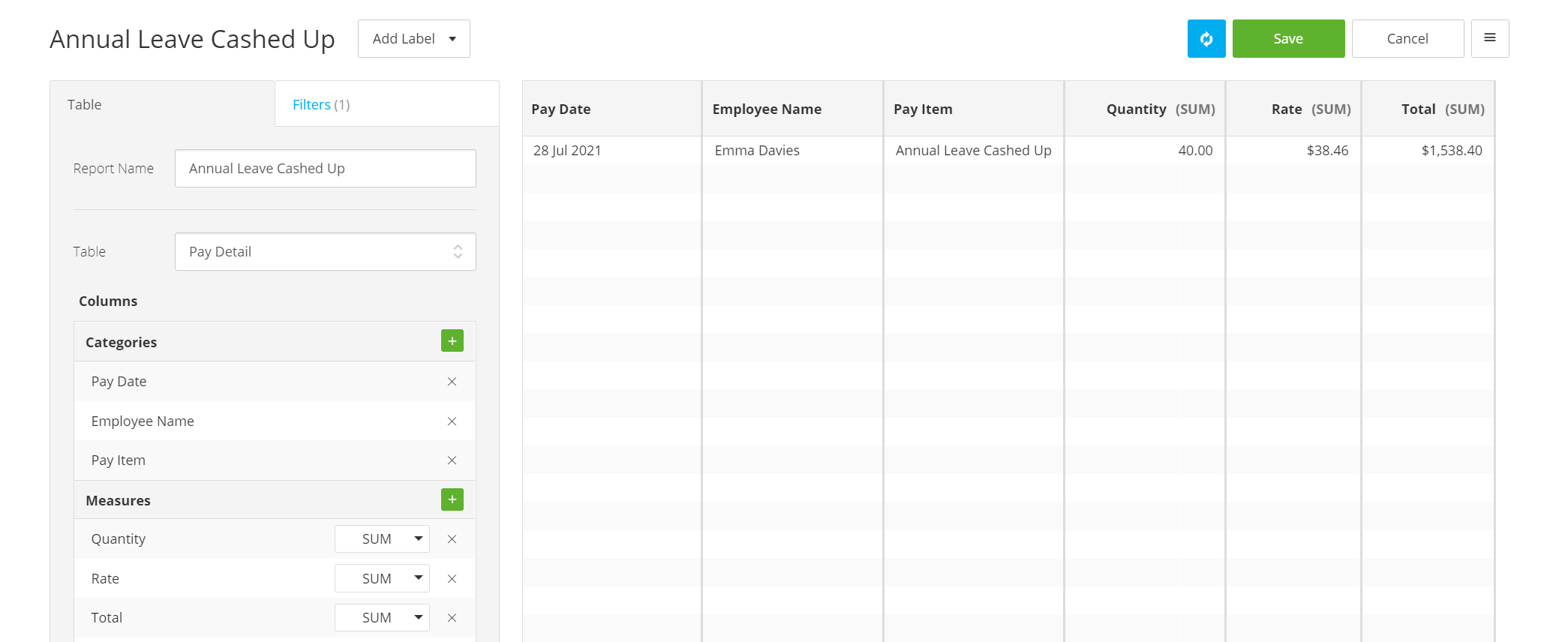 This report is most useful when a Pay Item Filter is used: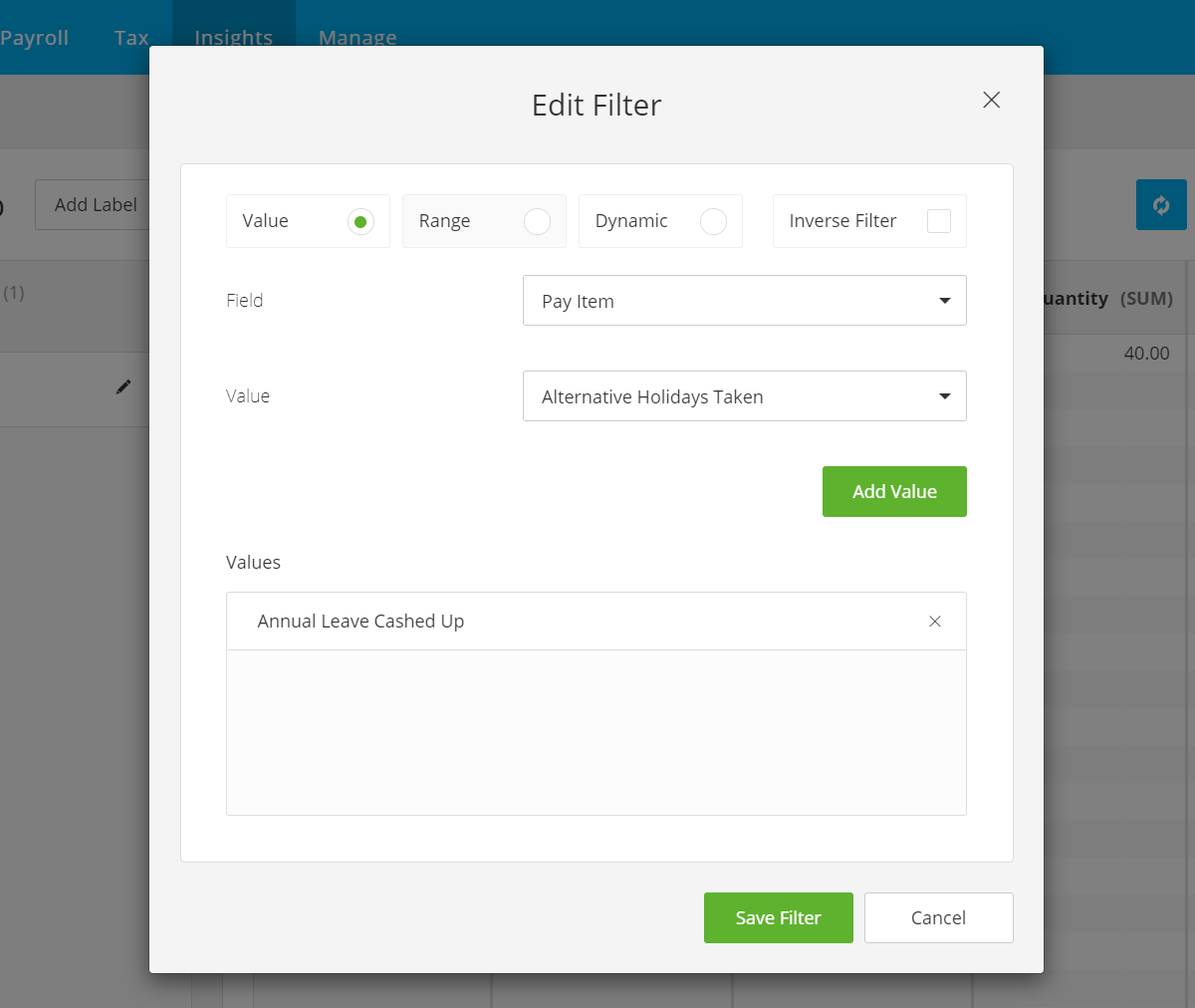 As well as a Dynamic filter set to show the past year: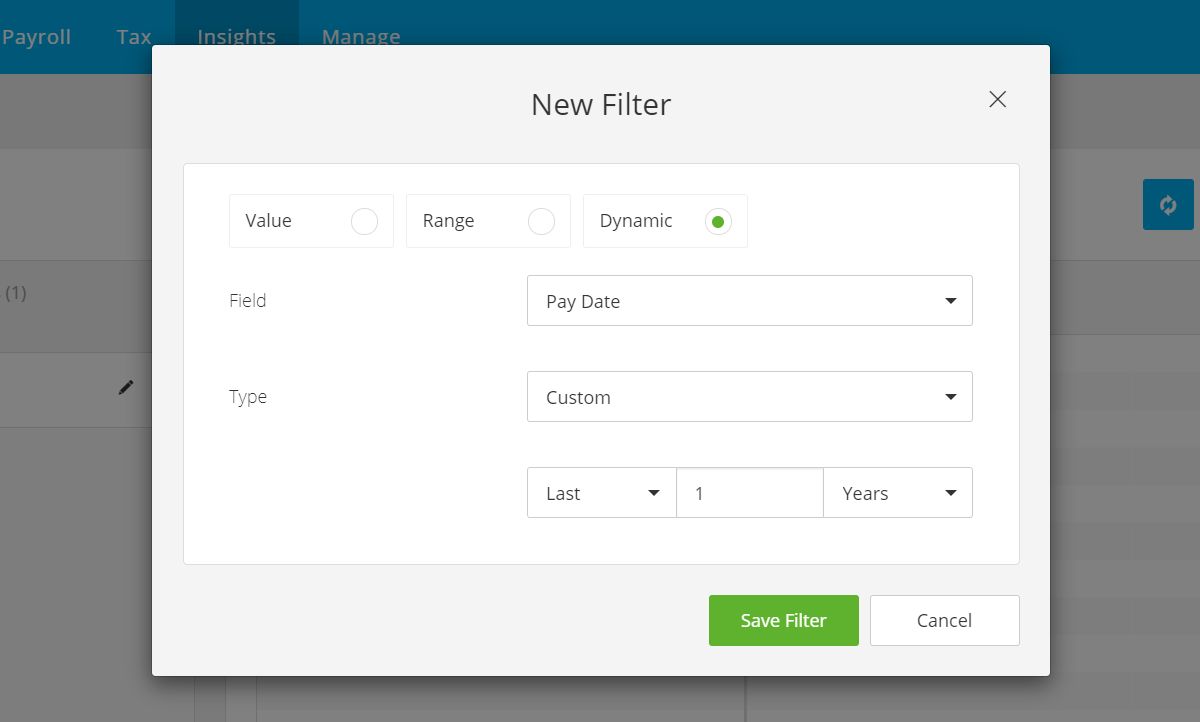 There is less guidance available on cashing up Alternative Leave. The Employment NZ website states that the leave must have been due to the employee for at least 12 months before it can be cashed up.
You can create a similar report to the above for Alternative Leave, including both the Pay Item and the Dynamic filter. This report can then be cross-referenced with the Leave Liability Report set to capture the employee's leave balances as they were twelve months ago.
The quantity of Alternative Leave available to each employee in that Leave Liability Report, less the amount of Alternative Leave Taken in the past twelve months, is the amount an employee can choose to cash-up.