If you've forgotten your password, you can request a password reset from the login screen at login.payhero.co.nz. Click Forgot password? below the password field, as seen here: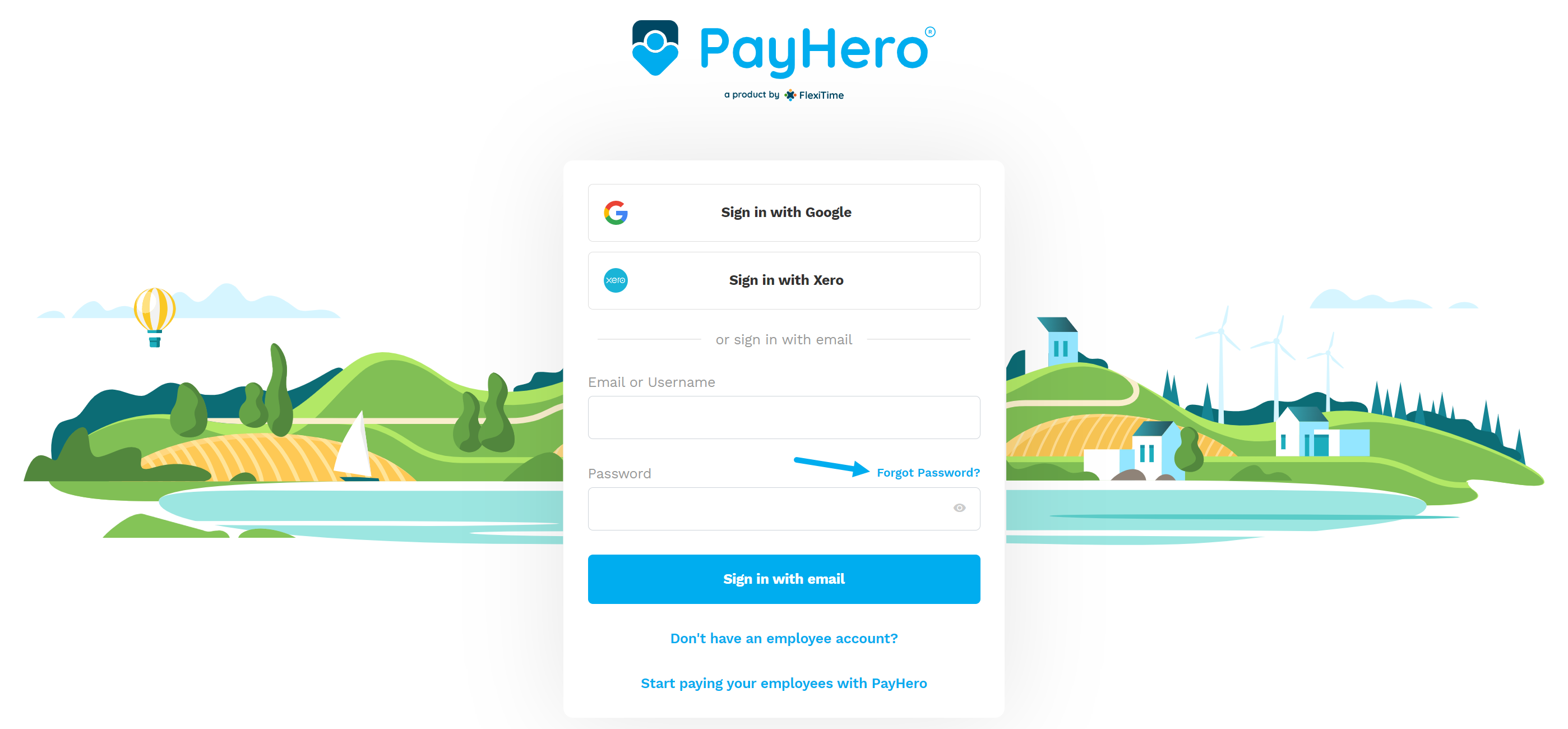 You'll be prompted to enter your email address. Enter the address you normally login with, then click Submit to confirm your email address.

You'll be sent an email, where you can click the Reset Password button to proceed.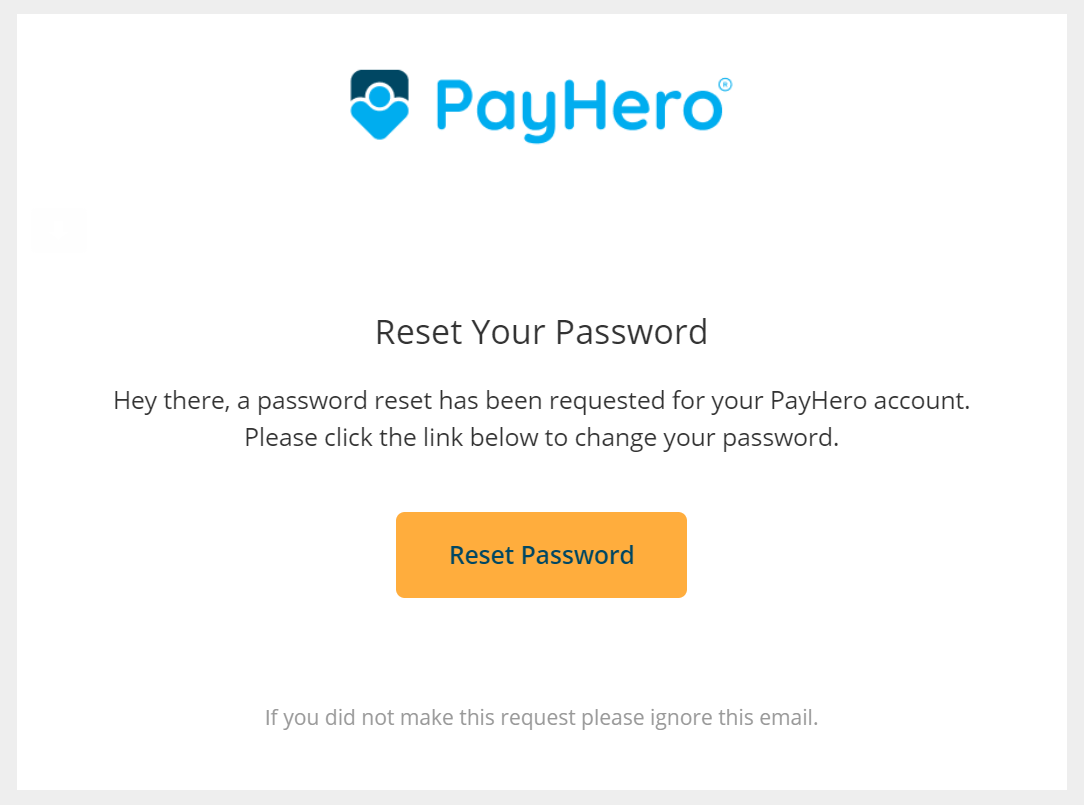 You'll be taken to a webpage where you can set and confirm your new password. Passwords need to be a minimum of 8 characters long, and both fields must match. Click Confirm to confirm your new password.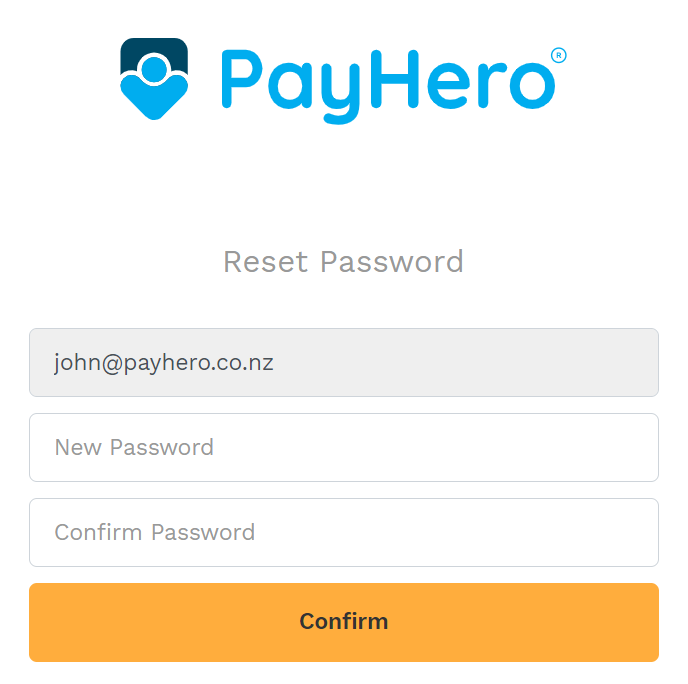 You'll see a pop up confirming your new password has been set, and can click Ok to finish logging into PayHero.