The first time you log in to PayHero or Droppah from late on May 6th, you may be prompted to reset your password, as seen here: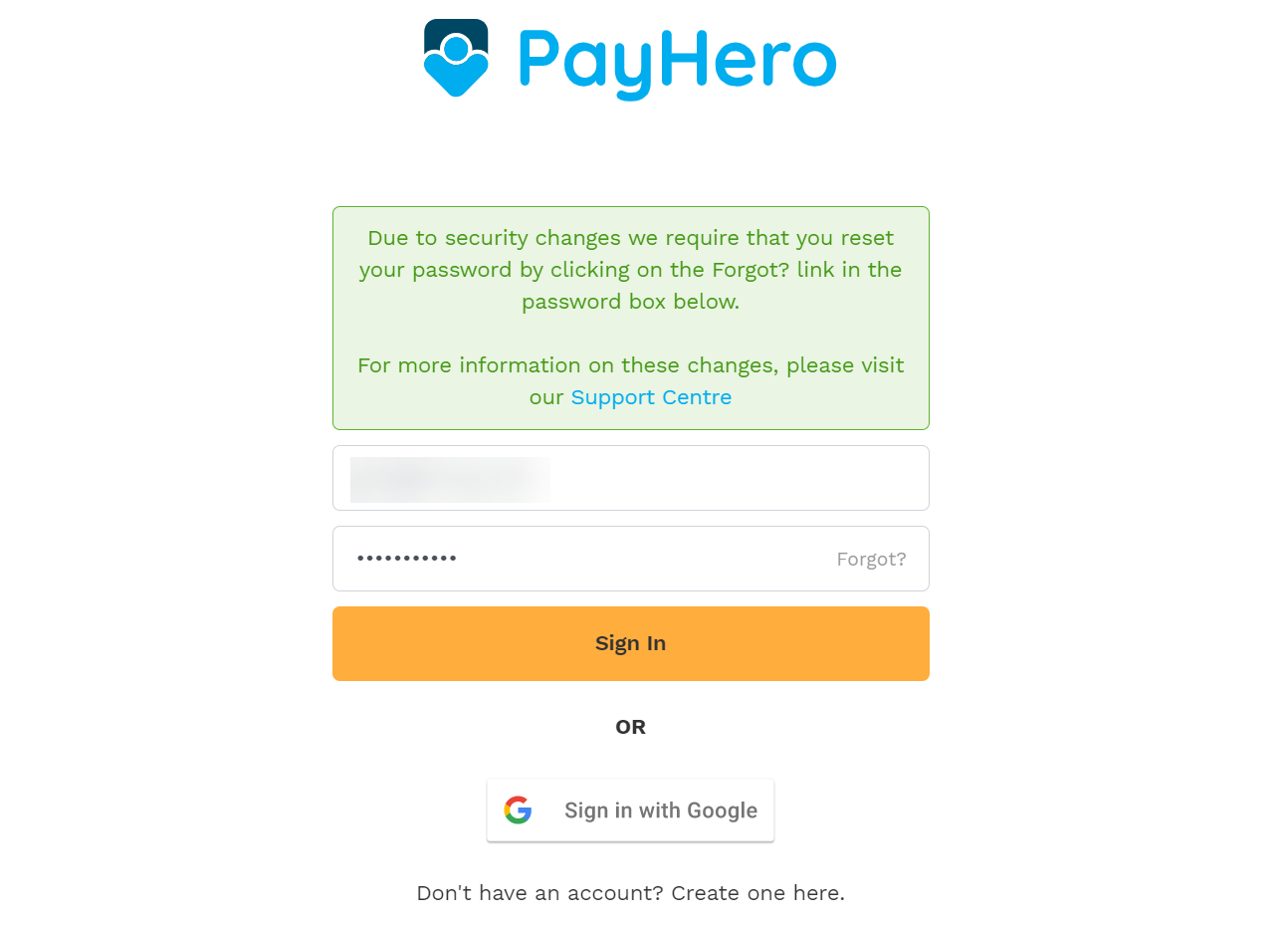 We're making some clever changes to combine our FlexiTime Workforce Management products (PayHero, Droppah, and Invoxy) into a single unified login system, starting with PayHero and Droppah from May 6th.
This means that users who have login access to both PayHero and Droppah with the same email address will now have a single login that allows them to access their PayHero and Droppah accounts from the same place.
To facilitate this change, we've combined your PayHero and Droppah login into a single user, which means you now need to set a password. Simply click the 'Forgot?' link on the login screen, and follow the prompts in the email you receive to set a password for your new combined login.