PayHero's automated Public Holidays feature makes managing your employee's entitlements quick and easy. To find out more around how these are applied, see our support article: Public Holidays.
When it comes to the provincial anniversaries it can be a bit more complicated if you have different staff working at different locations around the country. Fortunately, PayHero makes this easy to manage as well!
One Provincial Anniversary
If your company only has one applicable provincial anniversary you can set a default to apply for all employees through the Provincial Anniversary drop-down list in Manage > Settings > Company. Select the appropriate anniversary and click Apply.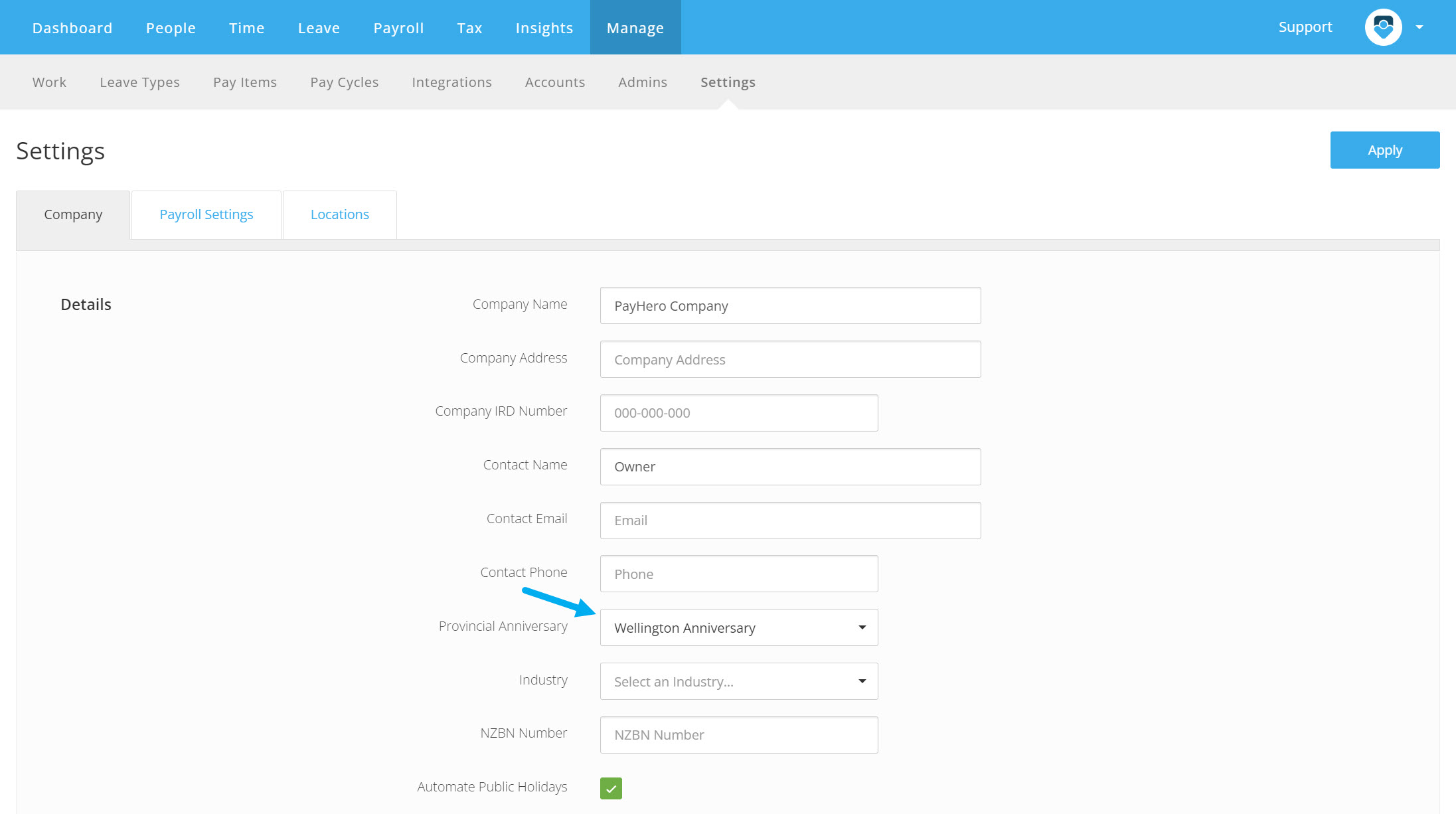 If your company observes a provincial anniversary on a different date, select Different to Observed Date and specify the next upcoming anniversary date. Select Apply once finished.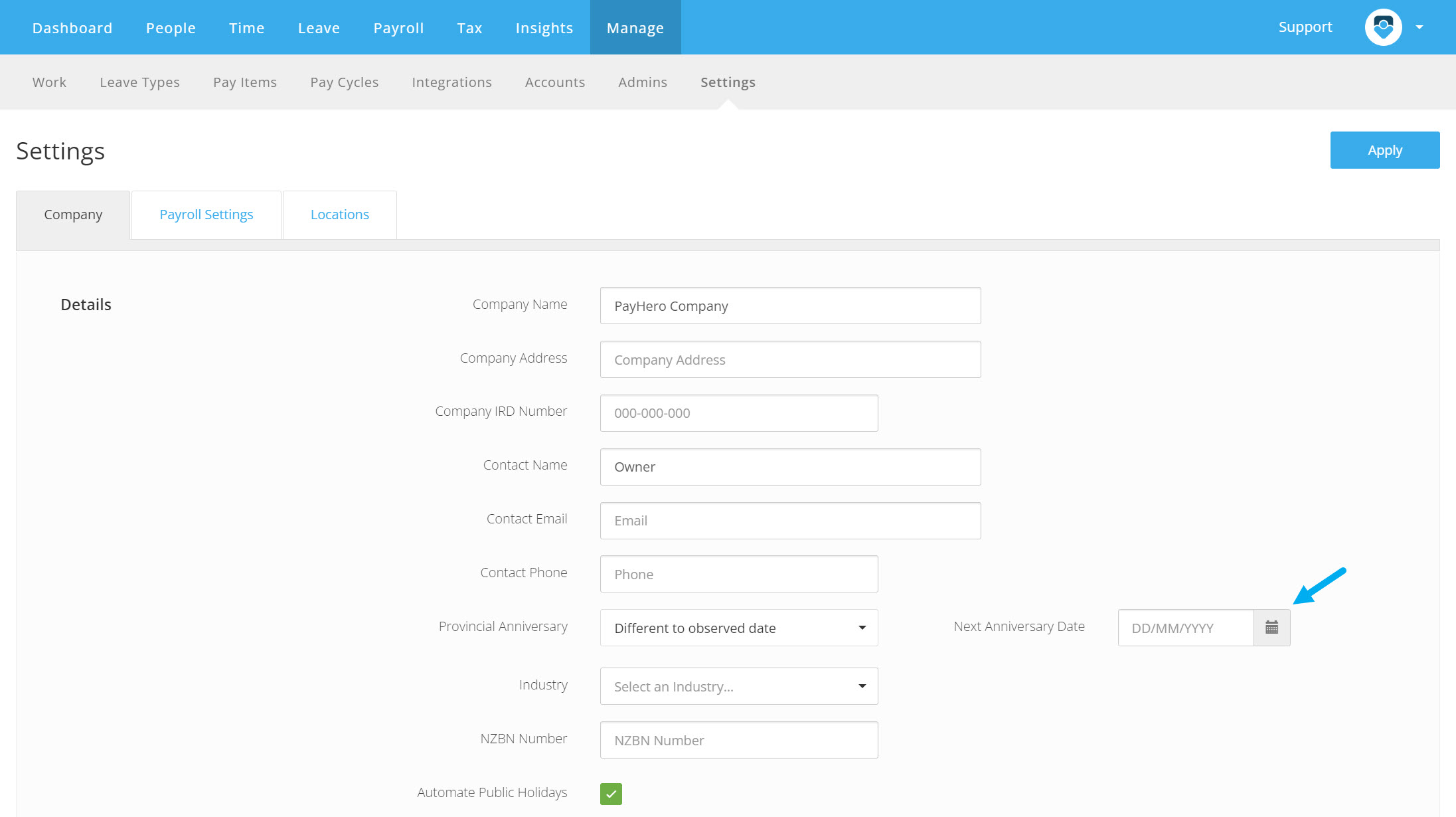 Multiple Provincial Anniversaries
If your company has employees working in multiple regions with different anniversaries, you can automate these by specifying multiple anniversaries through the use of Teams.
First navigate to Manage > Teams. Click into the team for a particular region and set the appropriate provincial anniversary from the drop-down list. Repeat for any other teams as required.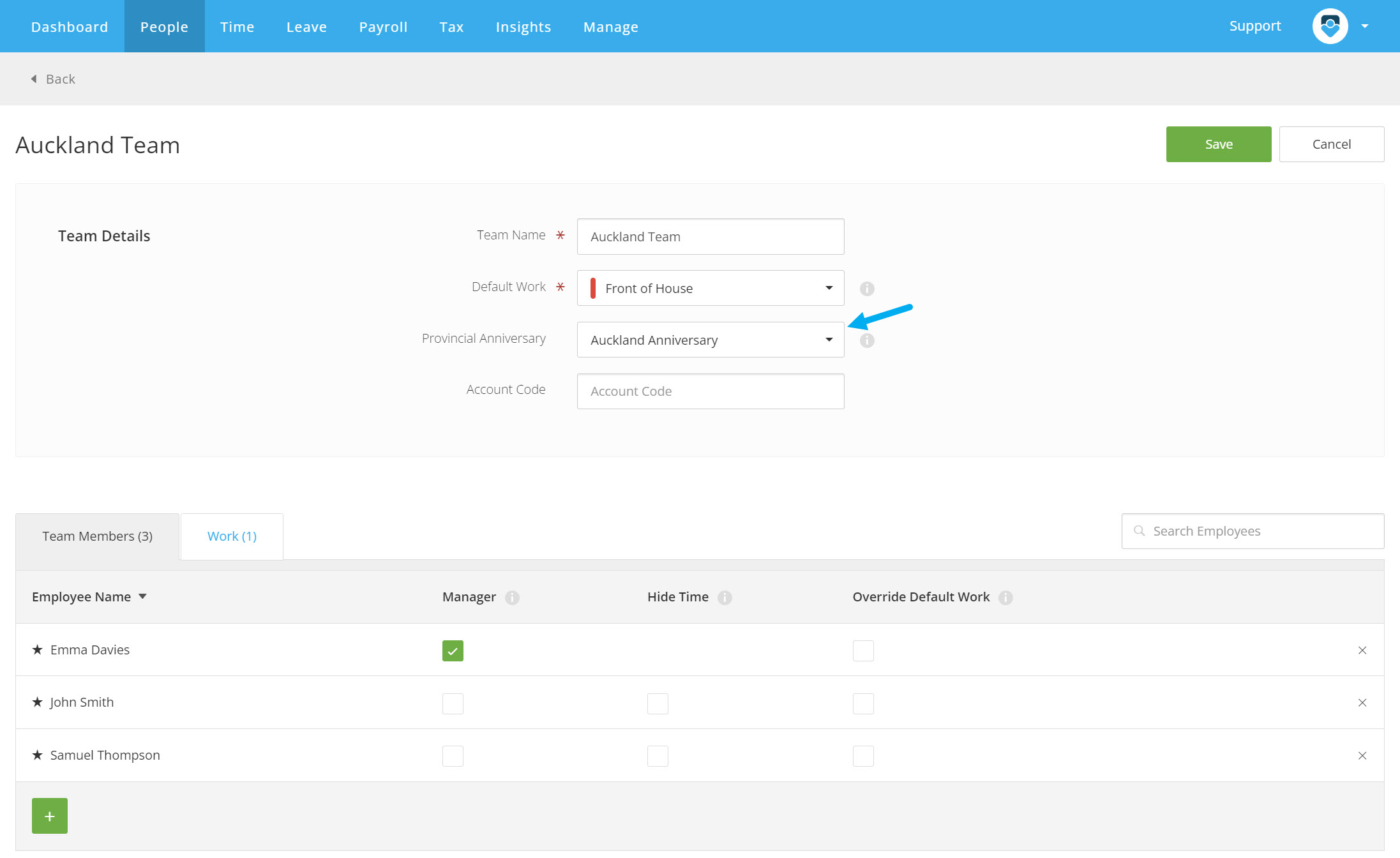 If an employee is in multiple teams, only the provincial anniversary set on their Primary Team will be automatically applied. A primary team can be set on each employee's Employment tab.