Salaried employees in PayHero will automatically be paid their normal salary amount in each pay you process, so as a rule they don't need to record timesheets. However, there are some circumstances where you may need or want to have salary hours recorded.
Whether you have a salaried employee who is paid overtime, or you're simply looking for more accurate record keeping or reporting, you'll need to make sure your setup is suited to the purpose.
This depends on the Pay Items and Work the employee records their time against.
Pay Items
The first step in recording time for salaried employees is to decide what type of Pay Item should be used.
Hours recorded using a 'Regular Earnings' pay item (such as 'Ordinary Time') will be ignored - even if the employee records these hours in the timesheet, they'll only be paid their salary and these hours will not be included in their pay. This approach is ideal if you just want to report on the hours the employee has worked on certain tasks, without affecting their pay.
Hours recorded using an 'Other Earnings' pay item will have different effects for salaried employees, depending on the Salary Timesheet Hours setting.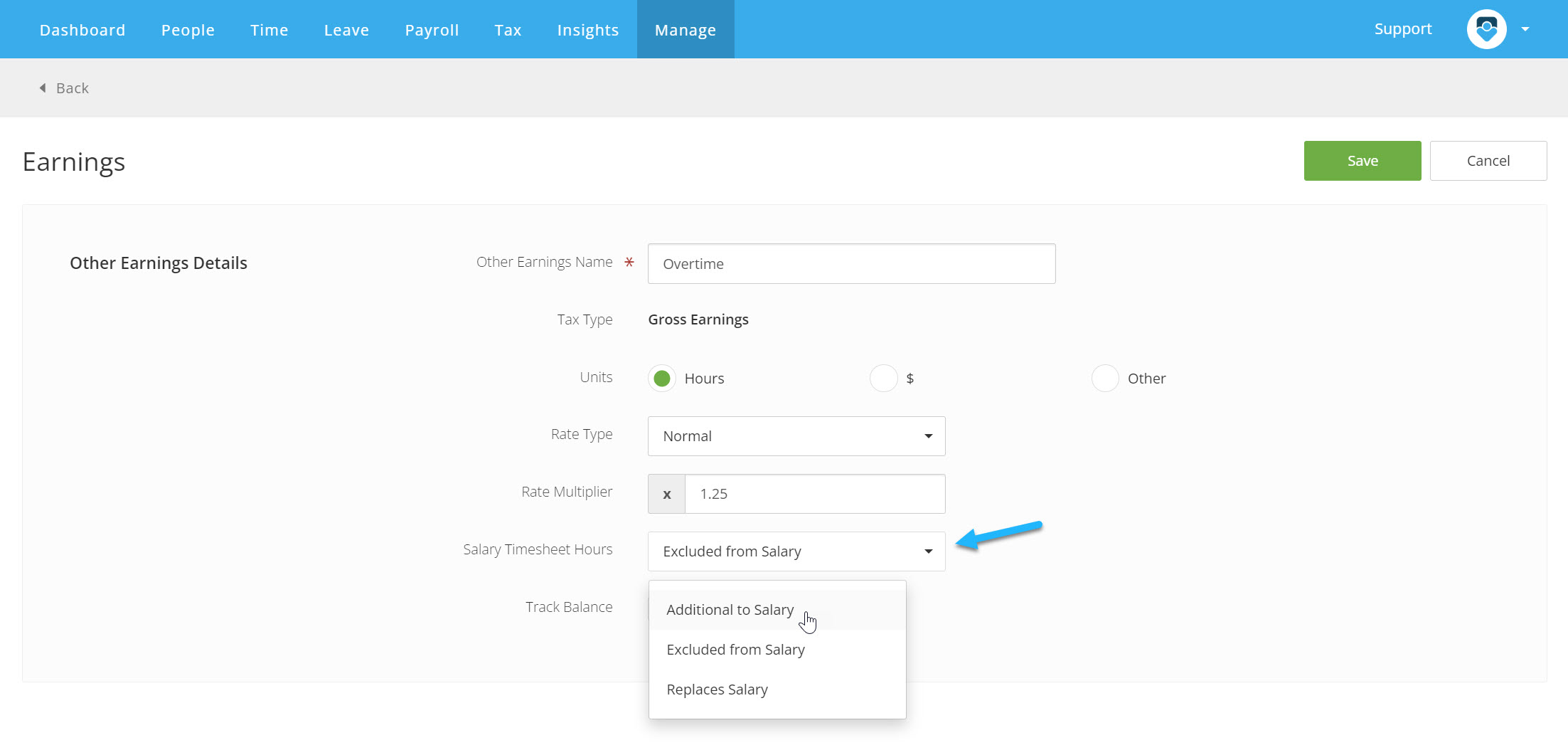 Additional to Salary - This option is suitable for setting up paid overtime or other payments that should be added to the pay in addition to the standard salary. Salaried employees will be paid for any hours recorded with an Additional to Salary pay item, as well as their regular salary earnings.
To use this option, you'll need to create a custom Other Earnings type pay item.
Excluded from Salary - This option is best for record-keeping purposes. Any time entries recorded against this type of pay item will not flow through to the pay for salaried employees, but can be used for tracking hours worked.
This setting is applied to all Regular Earnings pay items, including defaults such as Ordinary Time, and is the default for new Ordinary Earnings pay items.
Replaces Salary - This option is for hours earned instead of the employee's normal salary, such as hours worked at a different pay rate. Any time recorded against this type of pay item will be added to the employee's pay, and their salary hours will be reduced by the same number of hours.
This setting is applied to standard Other Earnings, such as Time and a Half and Double Time, or you can create your own Other Earnings type pay items.
You can find additional information on creating Earnings Pay Items here.
Work Setup
Under Manage > Work, you'll now want to make sure your Work options are set to use the correct pay items. For more details on setting up work, see this article.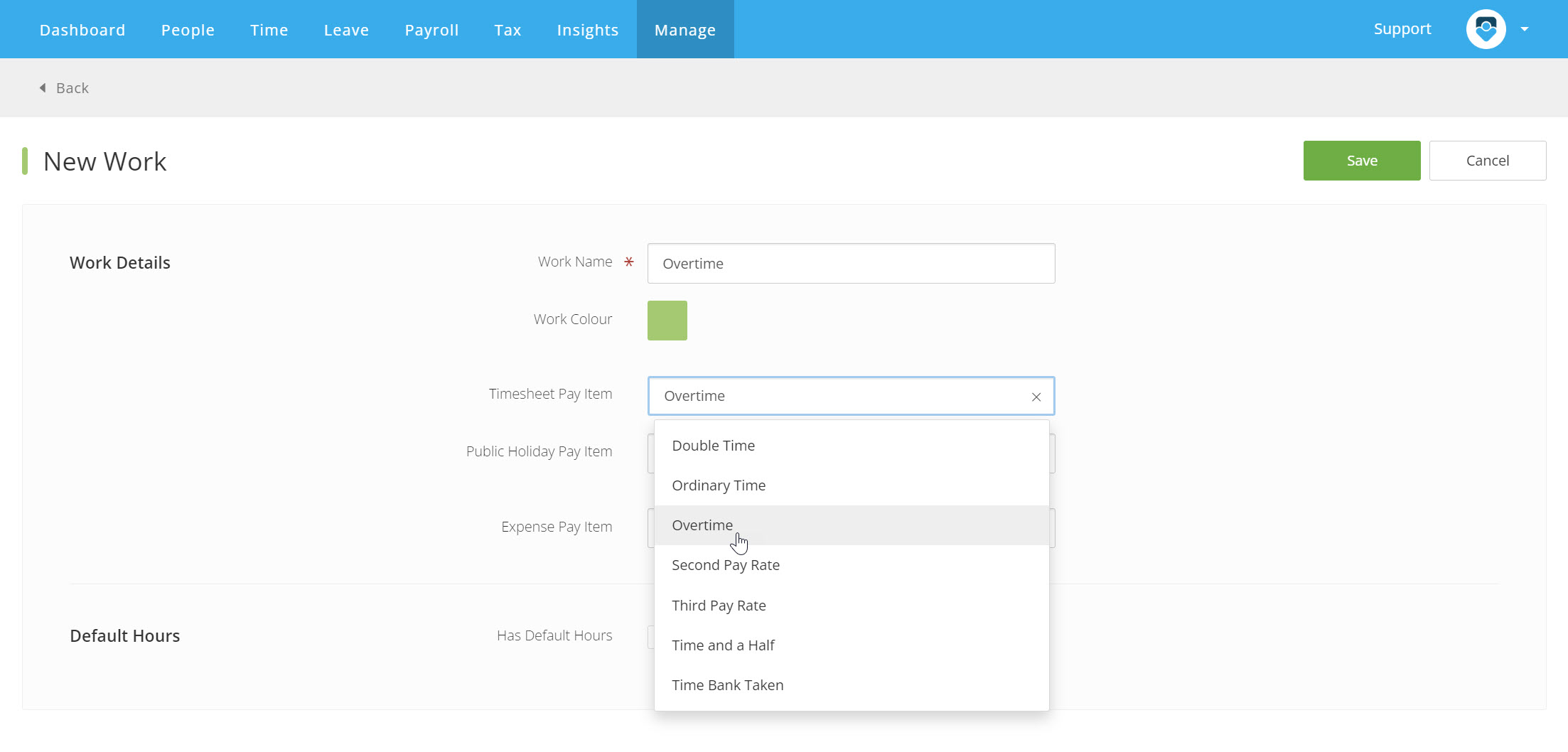 Your salaried employees can now record their time against the appropriate Work, and will be paid accordingly.