PayHero integrates with Xero, an online accounting system designed for small businesses and their accountants.
By integrating PayHero with Xero your payroll transactions will automatically create accounts payable invoices in Xero, with your costs assigned to Xero Account Codes and Tracking Categories as needed.
For more information about Xero, see the Xero website.
Integrating with Xero
Head to the Manage > Integrations tab to connect your PayHero account to Xero.

Click Connect and you will be prompted to allow access to your Xero account. Select your Xero organisation and click Allow access.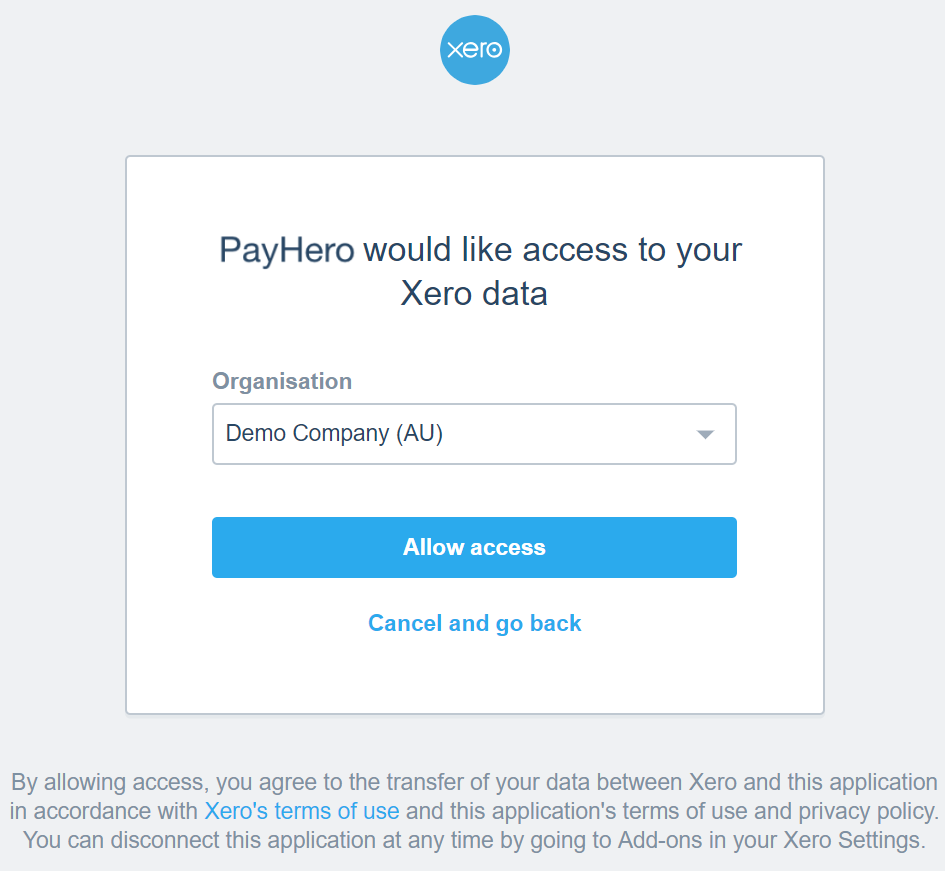 Once connection is complete you will see this connection success confirmation: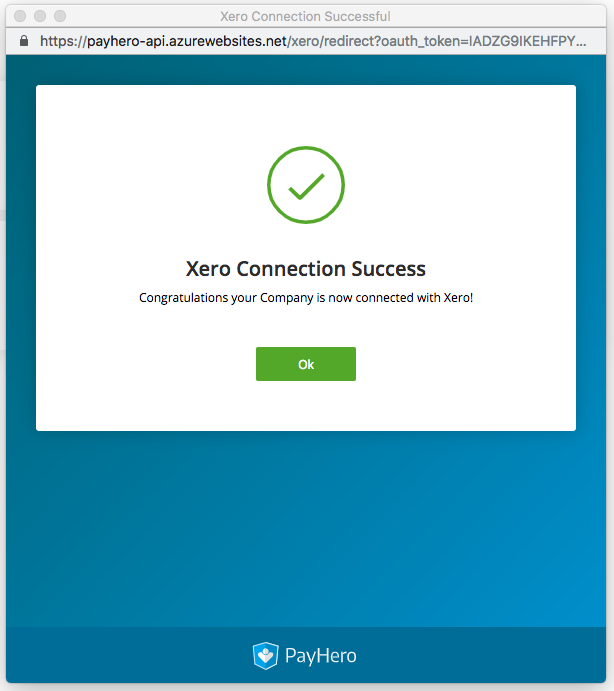 Your connection status will be updated on the Integrations tab:

Xero Settings
Once successfully connected, the Xero tab will be visible under Manage.

You can use this tab to manage the settings that will apply to your data transfers from PayHero to Xero. For more details on managing your Xero settings see this article.
Processing Pays
Once connected with Xero, clicking Send on a pay run will automatically send the pay to Xero based on the settings you've selected. The confirmation window when sending a pay will confirm which actions are being taken, including sending the pay to Xero: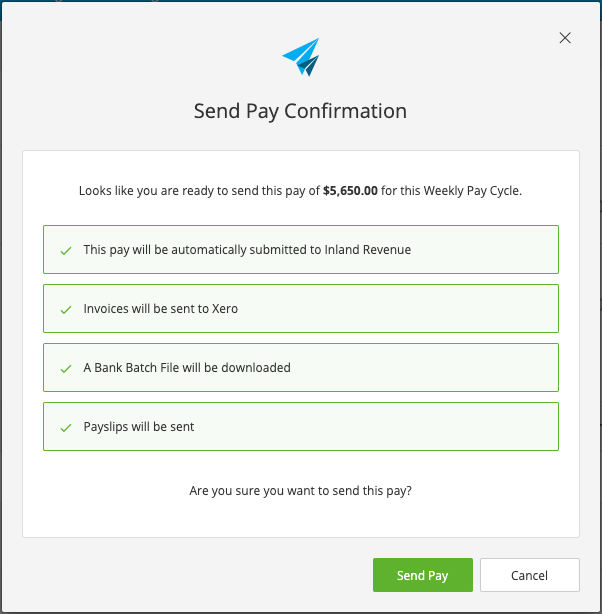 If you do not wish to send the pay to Xero at this time, you can choose 'Mark as Sent' instead. This will prevent the pay being sent to any other external parties as well, such as the IRD and payslips being sent to employees.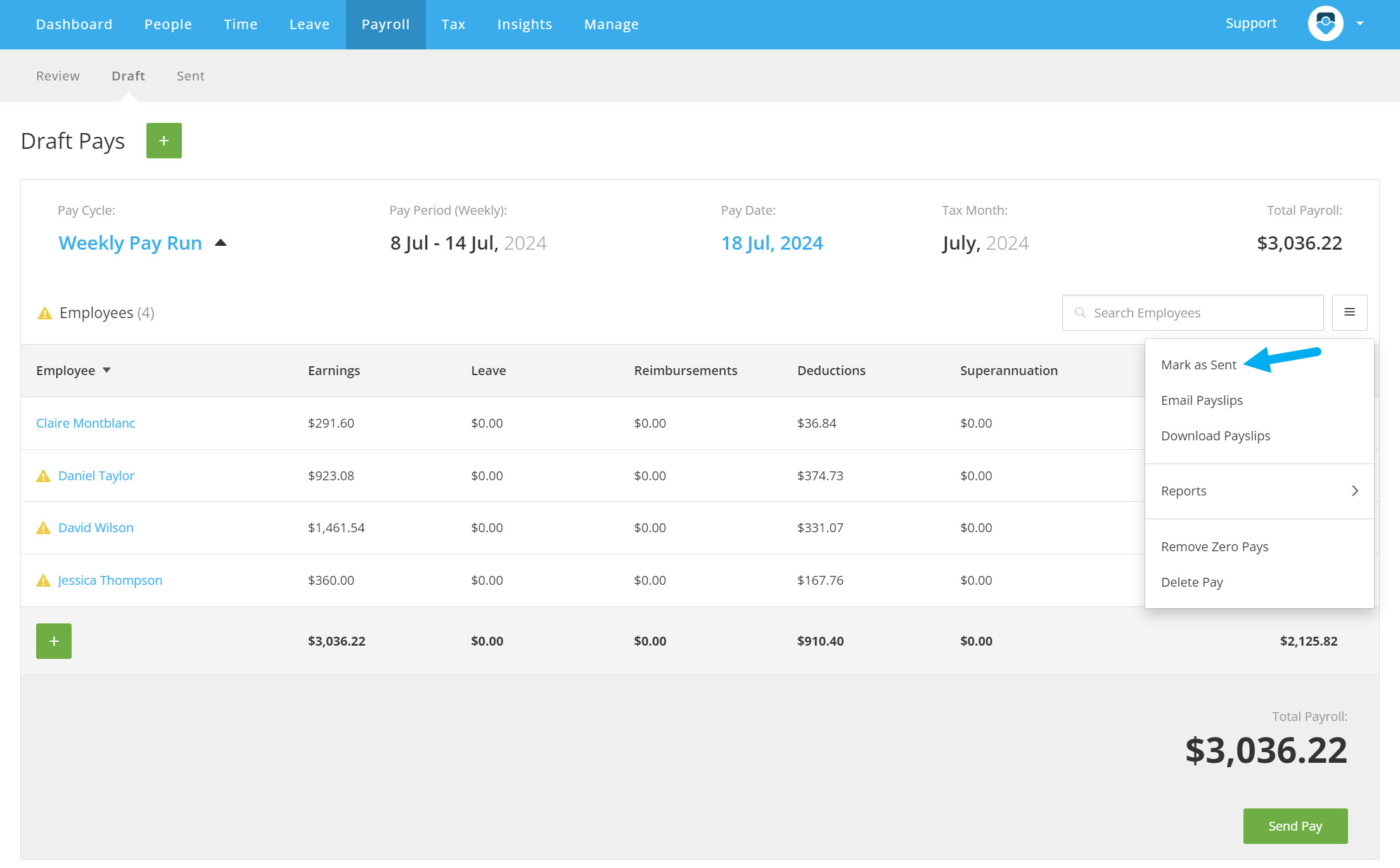 You can use the Send to Xero option on existing pays if you need to send or re-send a pay to Xero.