With PayHero's IRD integration, processing and tracking your tax payments has never been easier.
PayHero has two sections within the Tax tab - Unpaid Tax and Paid Tax.
Taxes for sent pays will appear in the Paid Tax tab if:
Your account is set to Include Tax in Bank Batch Files in your Company Settings - all tax payments will automatically move to the Paid Tax tab when you send the pay, as it's assumed you're paying the IRD on payday.
The tax amount was Marked as Paid from the Unpaid Tax tab.
Tax payments will remain in the Paid Tax section unless you mark them as unpaid, or an amendment is made to the pay.

Clicking into a tax month will expand to show all pays falling in that tax period.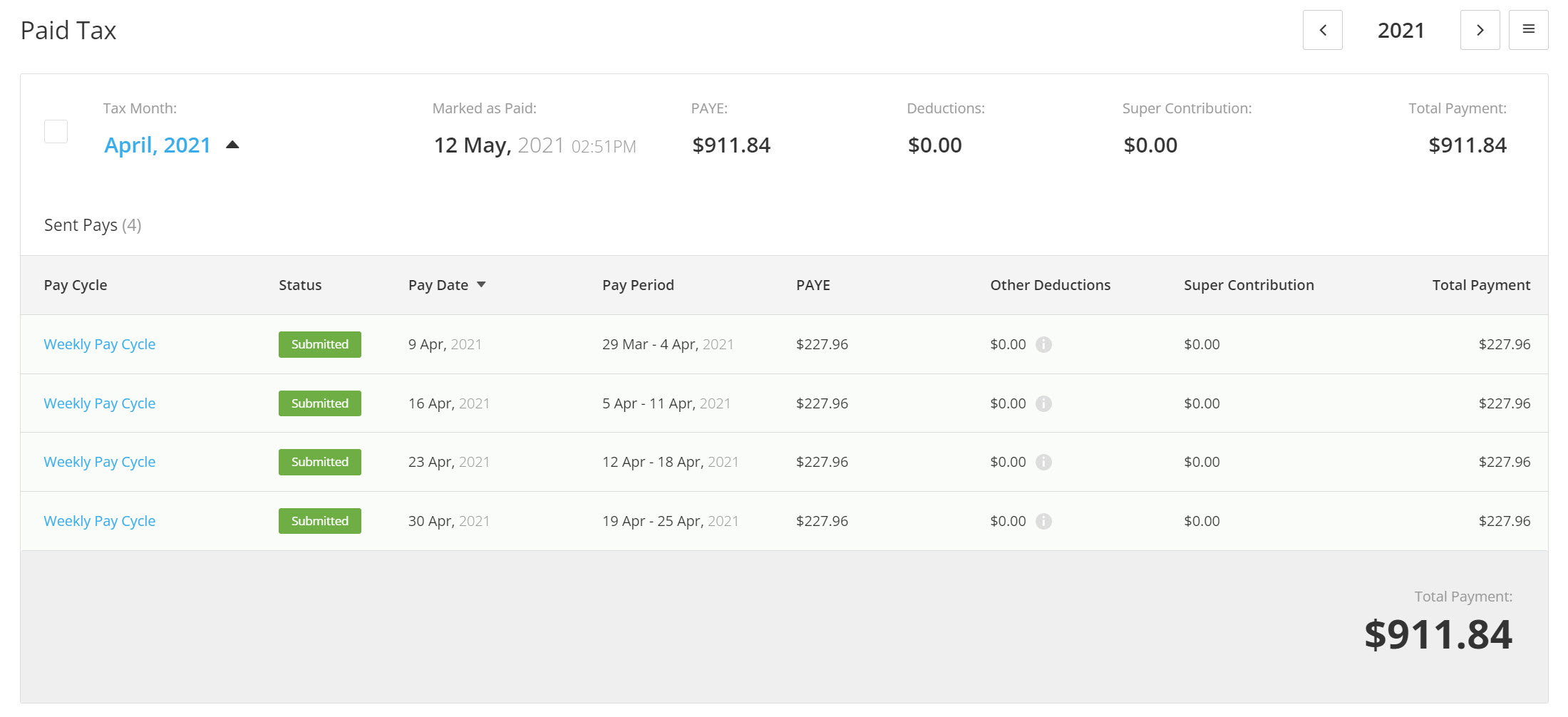 Each of these pays will have a status for their filing with the IRD, as well as the details for that pay. You can find more details on submission statuses and how to resubmit files to IRD in this support article.
You can click into each individual pay from here to view the full tax details for each employee for the pay.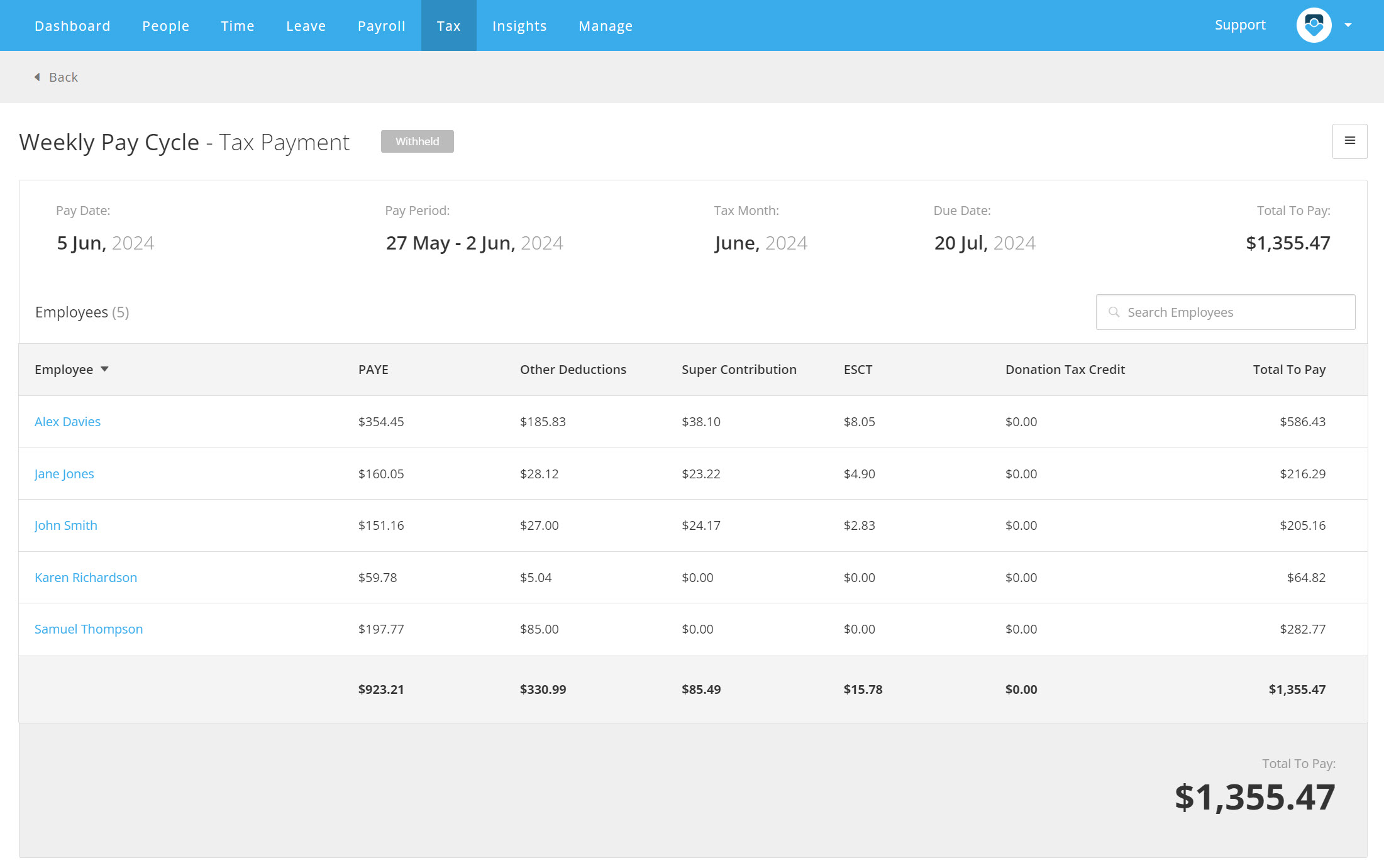 If a month has been incorrectly Marked as Paid or you need to re-download the Bank Batch Files, select the checkbox on the pay month and click on the

button to the right.

Filing Amendments
When you make an amendment to a previously sent pay where the tax has been Marked as Paid, the tax details for the altered pay will be moved back into Unpaid Tax. See our support article on Unpaid Tax for a guide on refiling with the IRD.