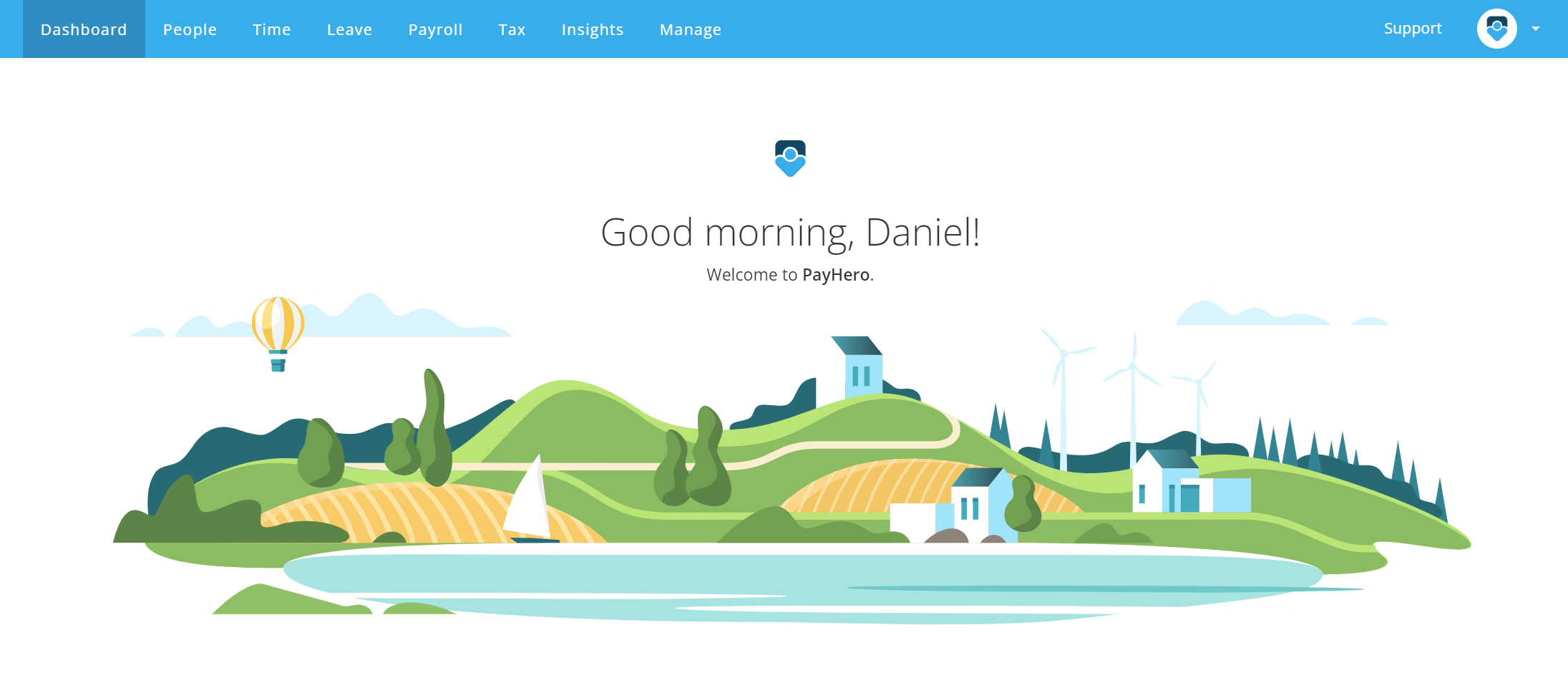 The Dashboard section of your PayHero account is where you can keep on top of your payroll tasks and up to date with what's happening in your company.
It's easy to rearrange your dashboard to suit your preferences - you can click and drag on the edges of each section in your dashboard to adjust their size, or click and drag the section title to move it elsewhere on the dashboard.
To Do
Keep an eye on the To Do section for pending Leave Requests and Expense Requests, Draft Pays that need to be sent, Tax Payments that are due or overdue, and other tasks that need further action. Clicking on a notification will take you to the relevant area of PayHero for you to take any necessary steps to complete the task. This list will update once an hour, on the hour.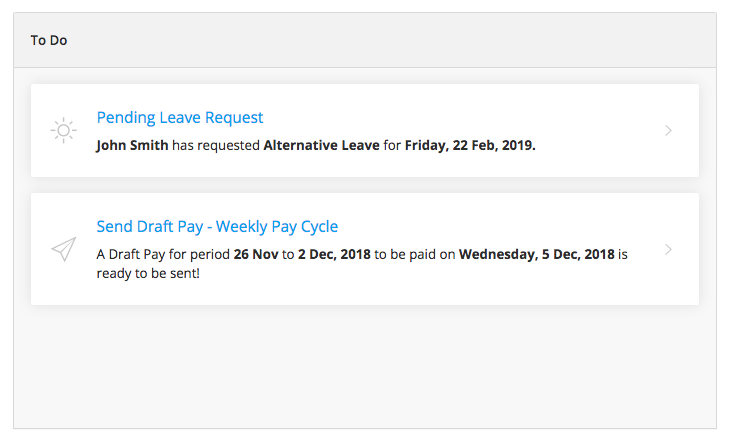 Upcoming
The Upcoming section will notify you of approved leave, employee birthdays and employment anniversaries which are coming up in the next two weeks. This list will update once an hour, on the hour.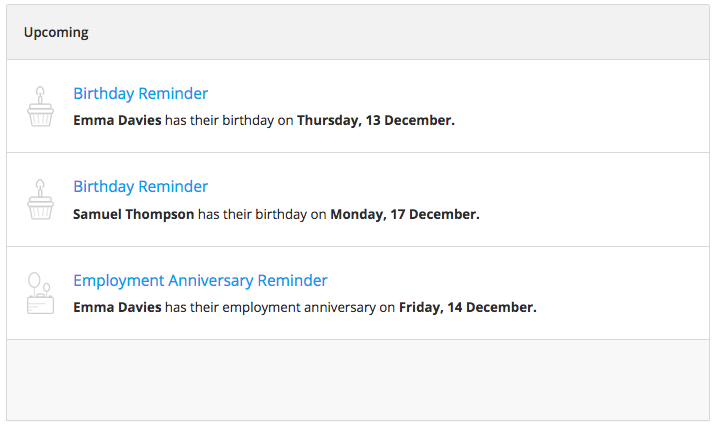 Notifications
The Notifications section lists any new employees, shows when an employee accepts an invitation to join the PayHero Employee Portal, and will alert you to any errors returned from connected systems such as IRD or Xero.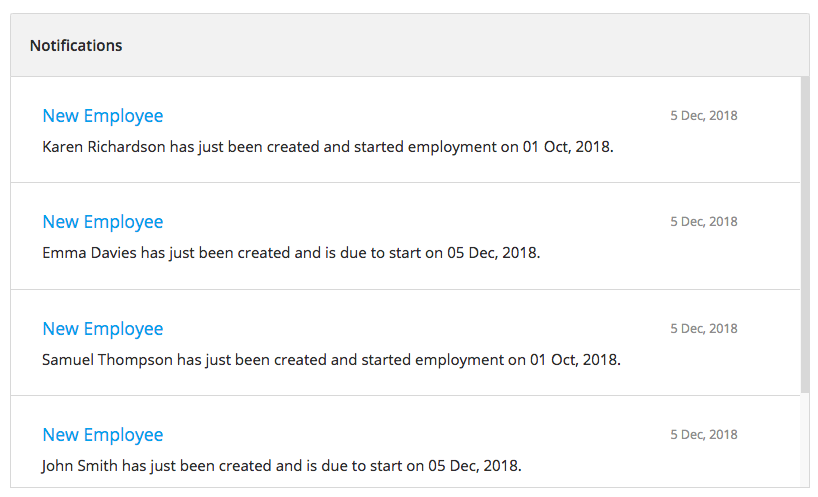 Insights Reports
The Add Report

button allows you to add any Tables or Charts which have been saved in Insights Reports to be easily shown on your dashboard. Clicking the X in the top corner of the report will remove it from the dashboard.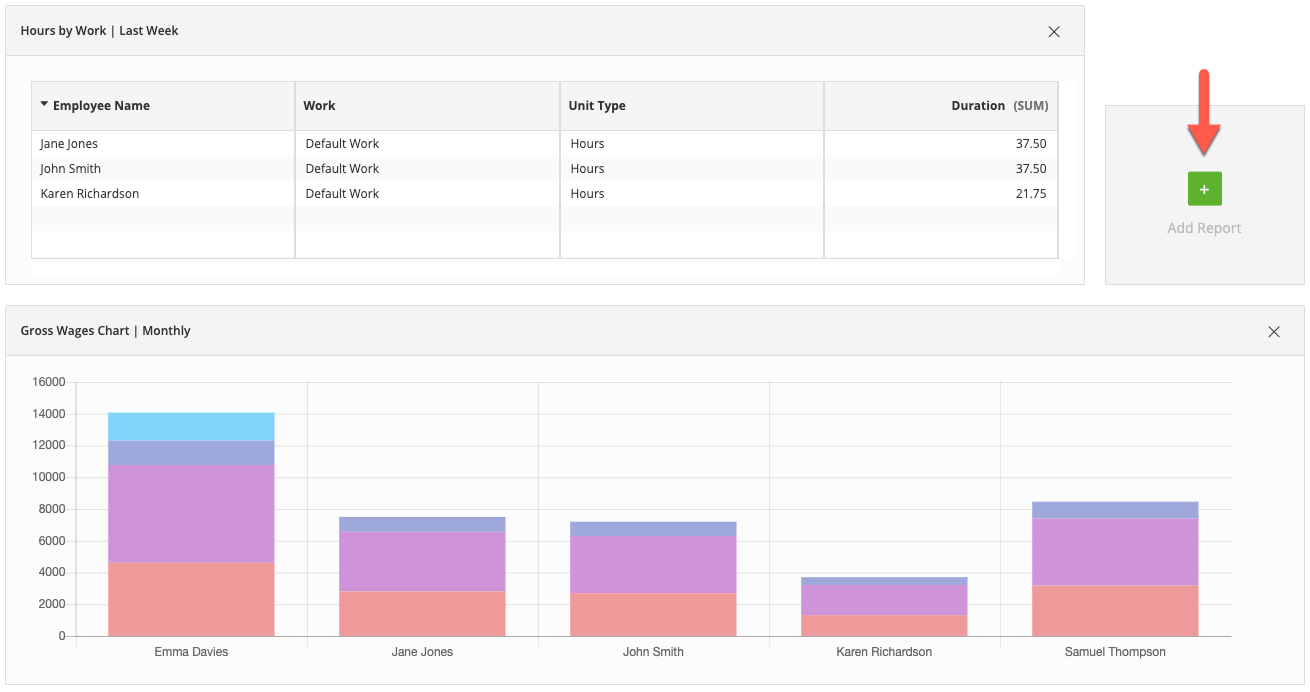 When creating a report you'd like to show on your Dashboard, it's a good idea to use Dynamic date filters where applicable (e.g. 'Last 6 Weeks'), so that the data in your report will automatically keep itself up to date.