If you have an employee going on parental leave, their time off can be recorded in much the same way as any other form of Leave Request in PayHero. This can be requested by the employee via the Employee Portal or Mobile App, or entered by the administrator in the Leave tab.
A parental leave request will be set to a default duration of the maximum 52 weeks entitlement, however the duration of parental leave an employee is entitled to may change depending on the circumstances. You should always consult with MBIE guidelines to ensure you manage your employees' entitlements correctly.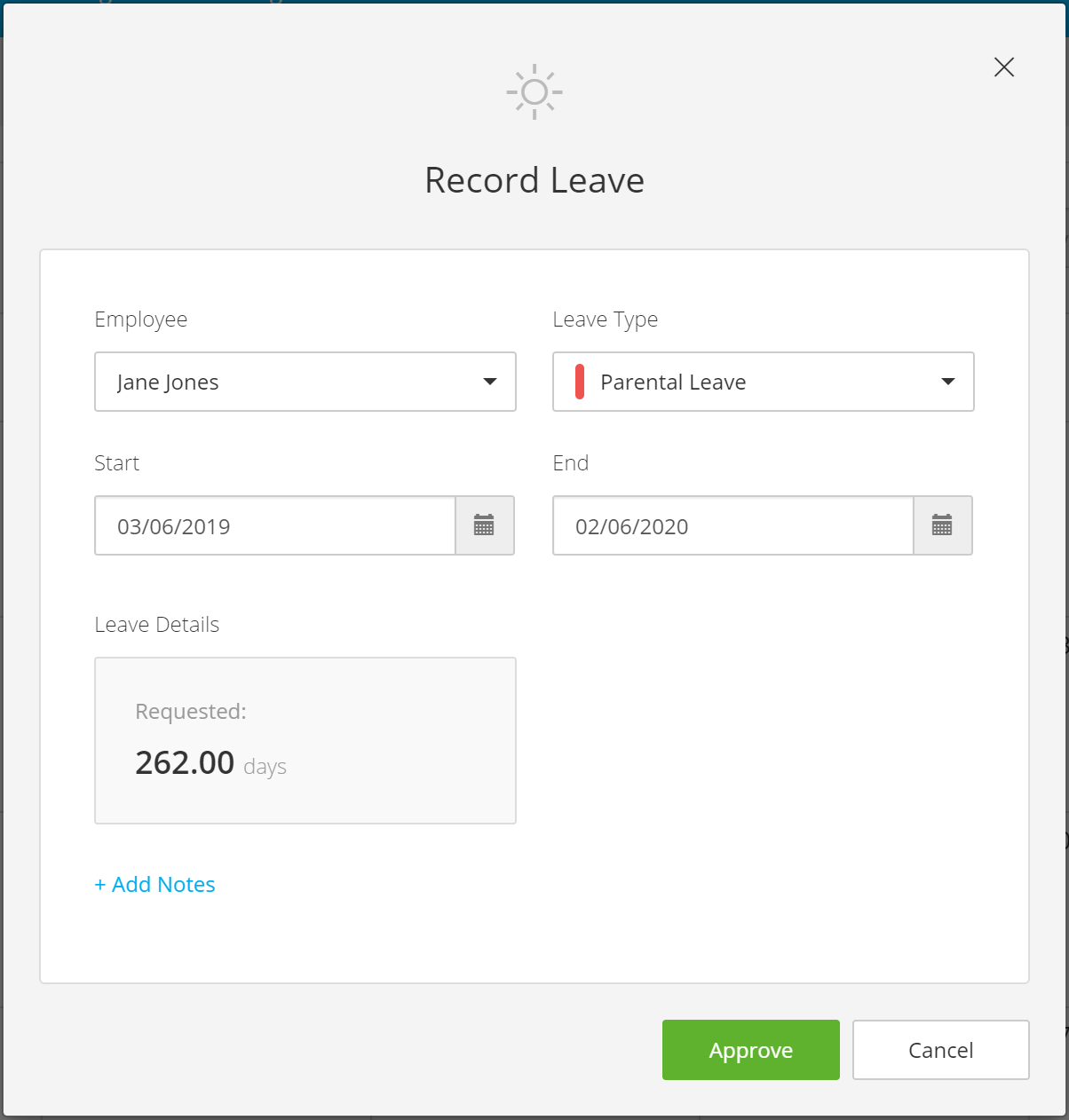 If an employee who is away on parental leave decides not to return to work following their period of parental leave, that employee's Finish Date becomes the day they went on parental leave (not the resignation date or end of a notice period).
Payslips
While an employee is on parental leave the Parental Leave pay item will be included in their pays. If the employee is on a salary their usual salary amount will be reduced to 0.

The

button on the Parental Leave pay item can be clicked on to display the following pop-up, which provides an additional breakdown of the leave details for the pay period.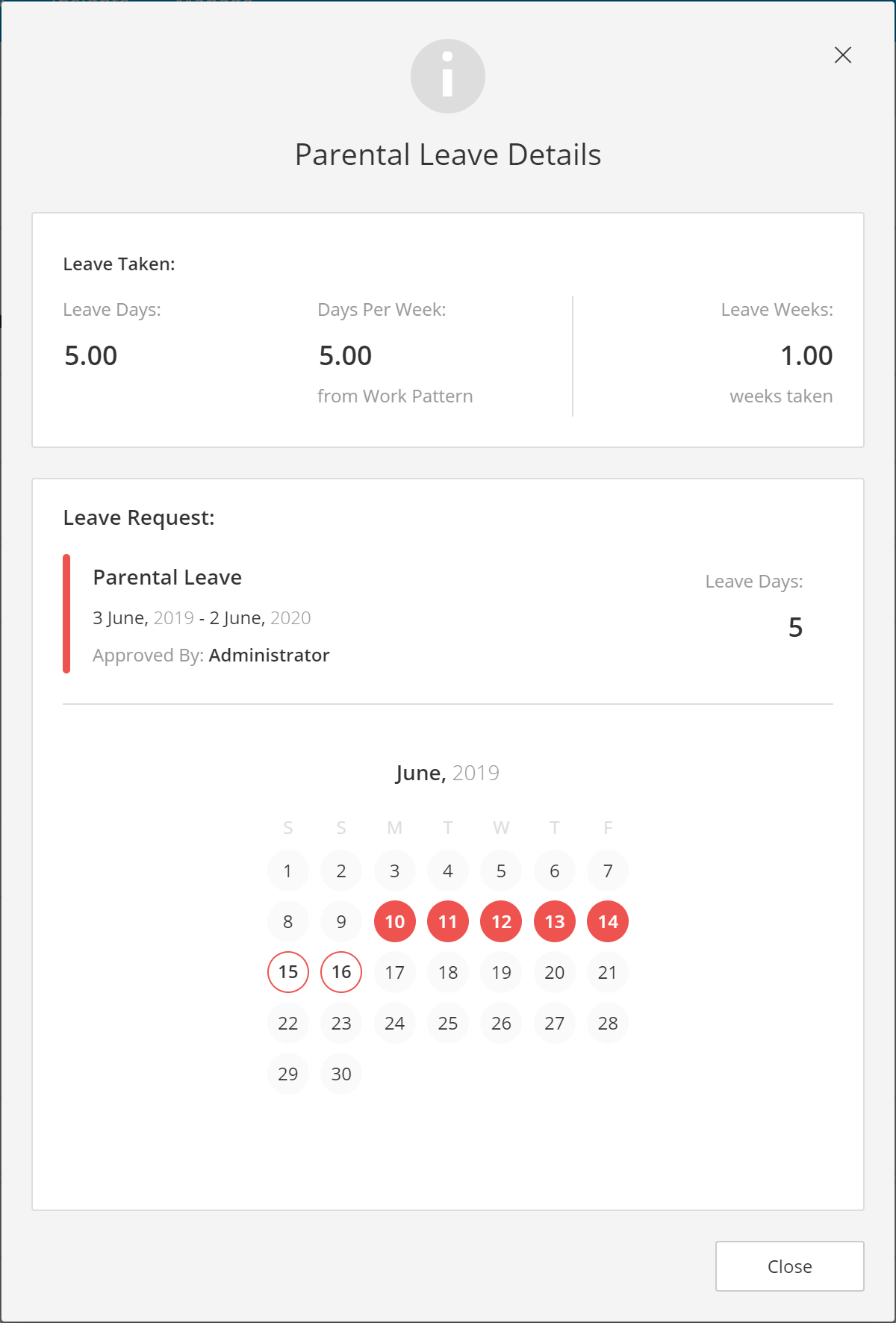 Annual Leave
When an employee is or has been on parental leave, an additional section can be found under their Leave tab. This Parental Leave section shows the start and end dates of the parental leave period as well as the Annual Leave Fallen Due field. This field is used to show any annual leave that the employee becomes entitled to whilst on parental leave, or in the following 12 months.

Annual Leave Rates
Special rules apply to the rates when your employee takes leave after their Parental Leave period.
Annual Leave Due Prior to Parental Leave
Any annual leave that was due to the employee prior to their parental leave will be paid, like usual, at the higher rate of the employees Ordinary or Average Weekly Pay Per Day. See our Annual Leave Rates support article for further details on these calculations.
Annual Leave Due During Parental Leave or in the 12 Months Following
Annual leave that becomes due while the employee is on parental leave, or in the subsequent 12 months following, will be paid at the employee's Average Weekly Pay Per Day. See MBIE's article here for additional details.
Employee Profile Icon
Employees currently on parental leave will have have an egg icon alongside their name under Manage Employees to reflect their current parental leave status.