After registering for a PayHero login, you have access to the Demo Company. This is a company pre-populated with some fictional employees, timesheet entries, leave requests and pay history to allow you to see how the system works. It's completely isolated from your primary PayHero Company and anything entered or processed through the Demo will have no effect outside of the Demo.
Creating a Demo Company
A Demo company can be created from within the company select screen by clicking on the + Create Company button. For details on accessing the company select screen see: Using Multiple PayHero Accounts.

This will direct you to the company creation page where you could create another PayHero company. To create a Demo Company, select the Try a Demo Company option instead.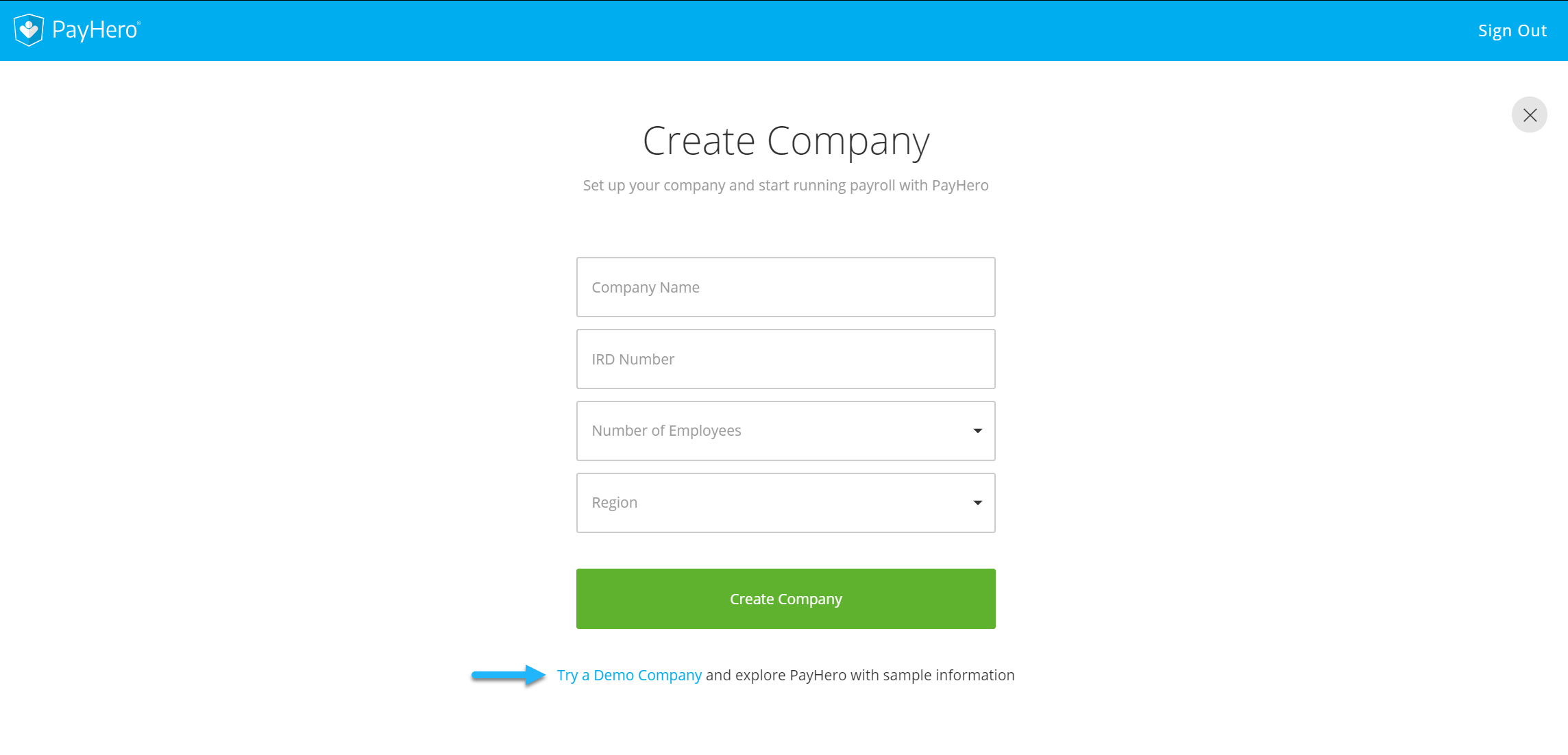 Selecting the Try a Demo Company option will take you directly into the Demo Company dashboard. You will see a banner at the top of the web page reflecting the Demo status.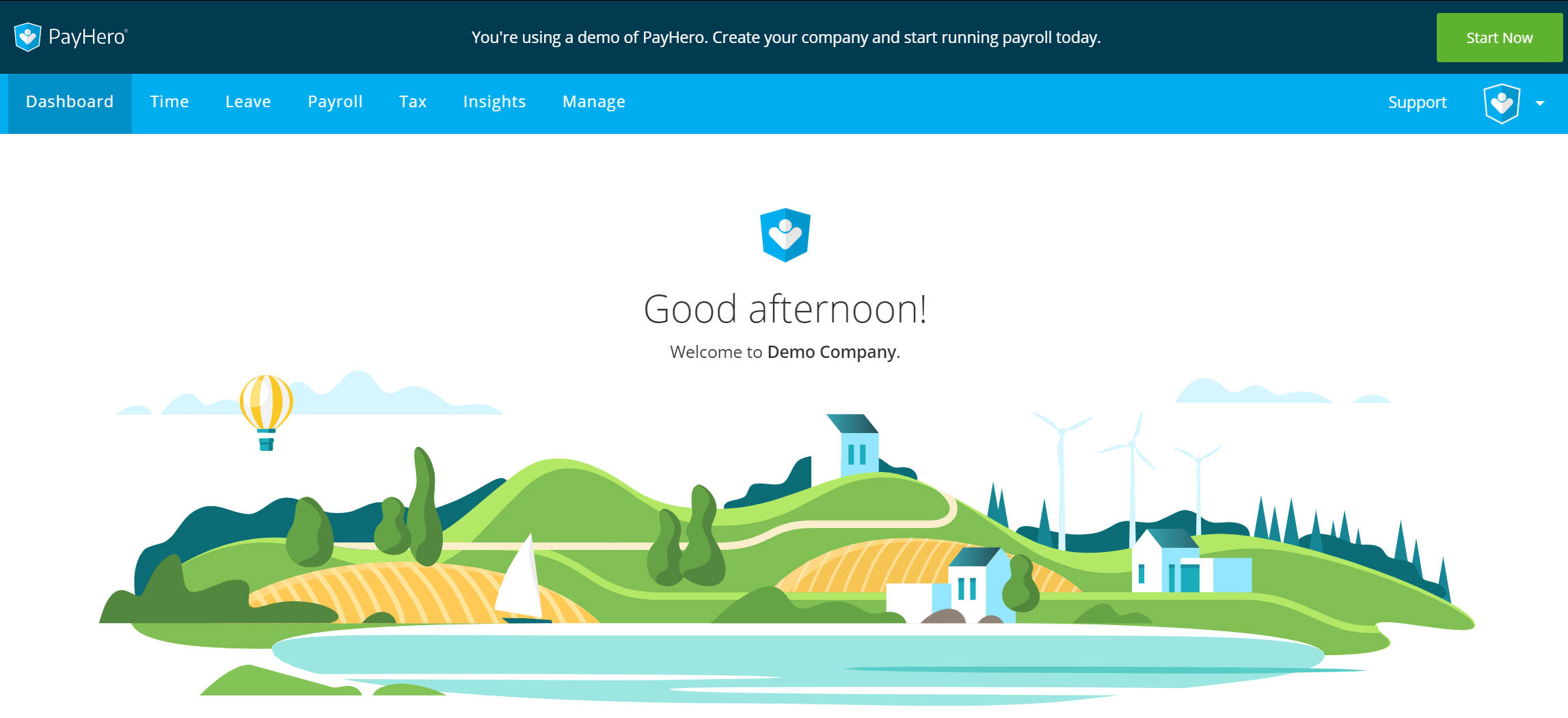 Removing a Demo Company
Demo companies are created with a 14 day trial period for you to use as needed. After 14 days the demo company will be deleted and will no longer be accessible. At this stage, you can simply create a new Demo Company if need be.
Alternatively, if you're finished your testing in the Demo and would like to delete it, you can do so from the company select screen by clicking Remove Demo Company.