You can absolutely access multiple PayHero accounts with one set of login details.
When your login is associated with multiple PayHero accounts, you can switch or select which PayHero company you're logged into at any time.
From the Welcome Screen
When you log into PayHero at login.payhero.co.nz you will be prompted to select which company you would like to log in to.

Already Logged In
To change the PayHero company you're logged into, click on the company logo in the top right-hand corner of your screen and select the name of your current company. You'll be directed to the selection menu for you to switch to the company you wish to log in to.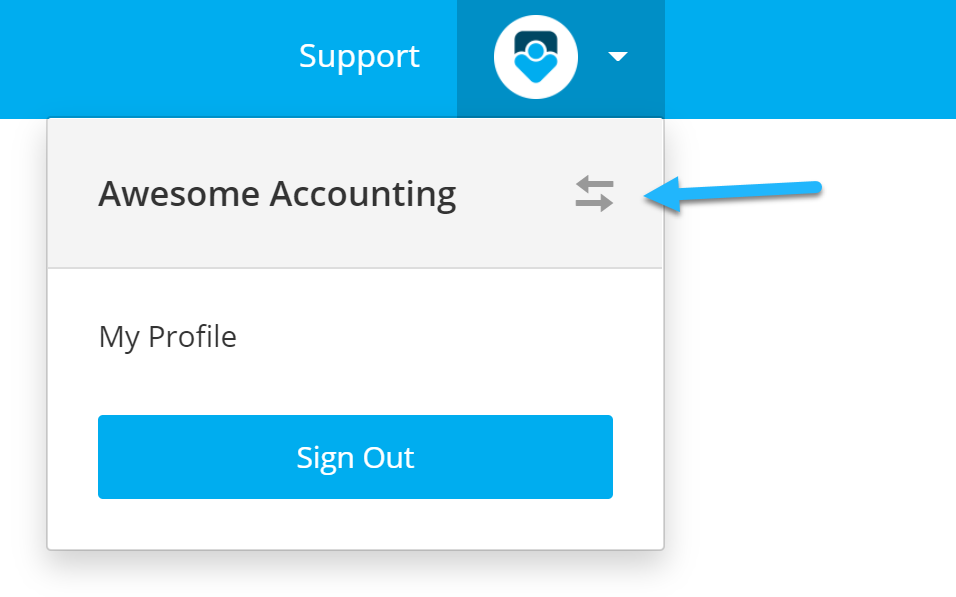 Managing Multiple Accounts
When invited into each PayHero company, ensure you're invited with the same email address each time. To accept the invite, you'll just need to confirm your existing password. You can learn more here: Accepting a PayHero Invite
If you're the account owner and you wish to create multiple companies linked to your login, simply click the New Account button from the My Account screen.

If you're managing more than one PayHero account, they will appear separately in the Subscription section.
You only need to enter one payment method, but you do need to subscribe each account using the green Subscribe button. You'll receive a monthly invoice consolidating all companies under your subscription. You can learn more about subscriptions here: Managing your PayHero Subscription