The Ministry of Social Development (Work and Income) may send you a notice requiring the deduction of payments from an employee's wage to repay money owing to Work & Income.
You can do so under Manage > Employees. Simply view the relevant employee, go to their Default Pay tab and click the

icon under Deductions. Select the Work and Income Debt pay item from the dropdown list and it will be added to their Deductions.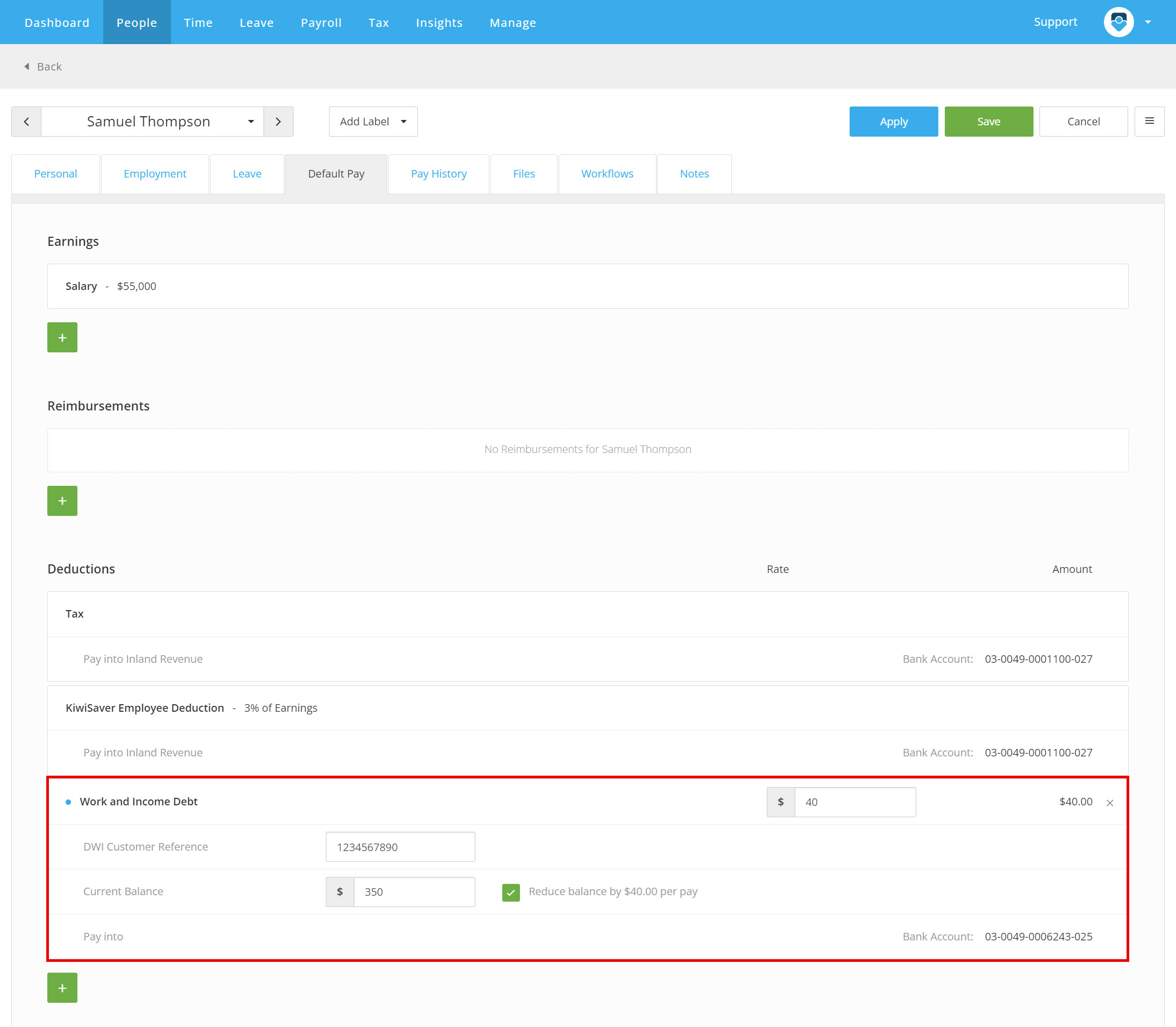 The two fields that you'll need to complete are:
Rate - The amount to be taken out of each pay.
DWI Customer Reference - This is used for the direct credit Payee Reference.
The bank account details for Work and Income are included on the pay item enabling easy payment with our Bank Batch Files.