While processing your pays you may see alerts on the Draft Pay screen if there's an aspect of the pay that requires your attention. These alerts can be seen in the header of the pay, as well as next to the name of the affected employee.
Types of Alert
Error - This will be shown as a red icon and will prevent the pay from being sent. These errors are related to crucial issues with the pay that must be fixed in order to proceed.
Warning - These are displayed as a yellow icon and are intended to bring your attention to a particular aspect of the pay. They won't prevent the pay being sent, but may prevent expected functionality. You should check each warning before deciding whether to proceed with the pay.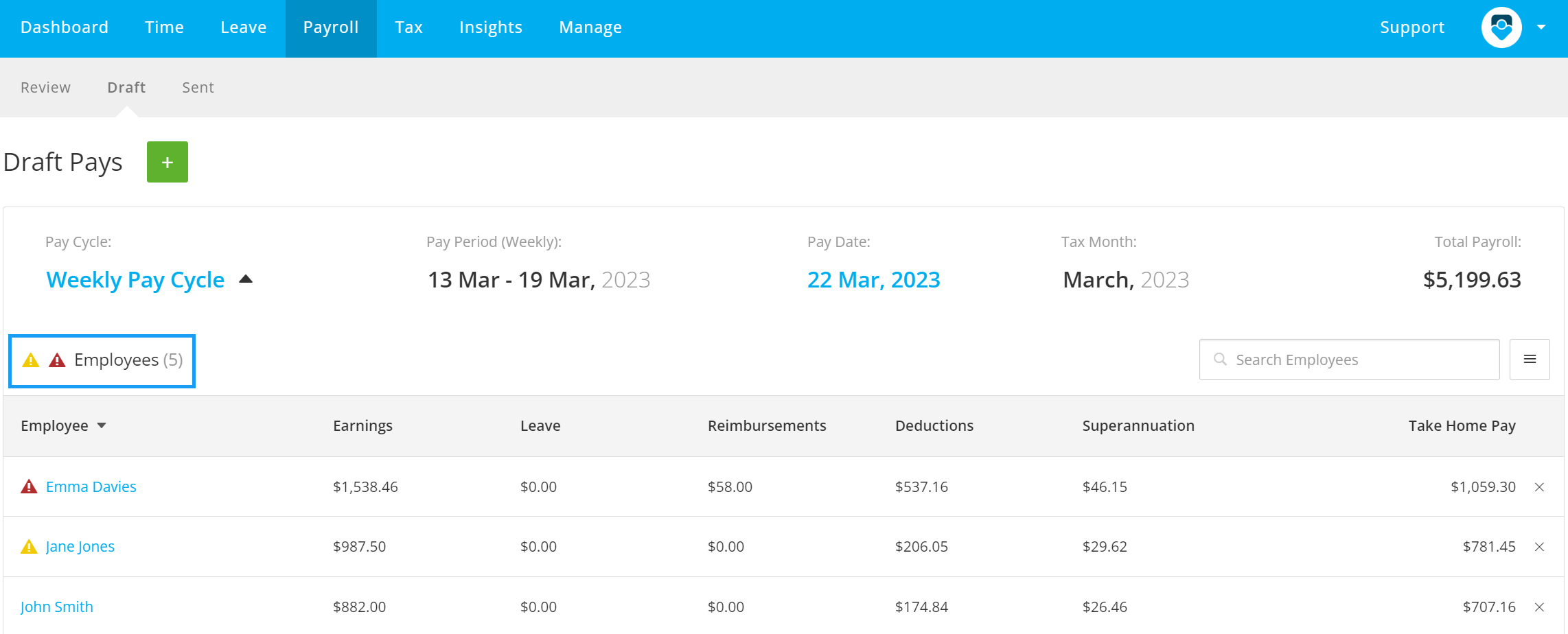 Additional Detail
To see additional information on the alert you can either hover your cursor over an alert triangle or click into the Employee with the Warning/Error to see an explanation of what has caused the alert.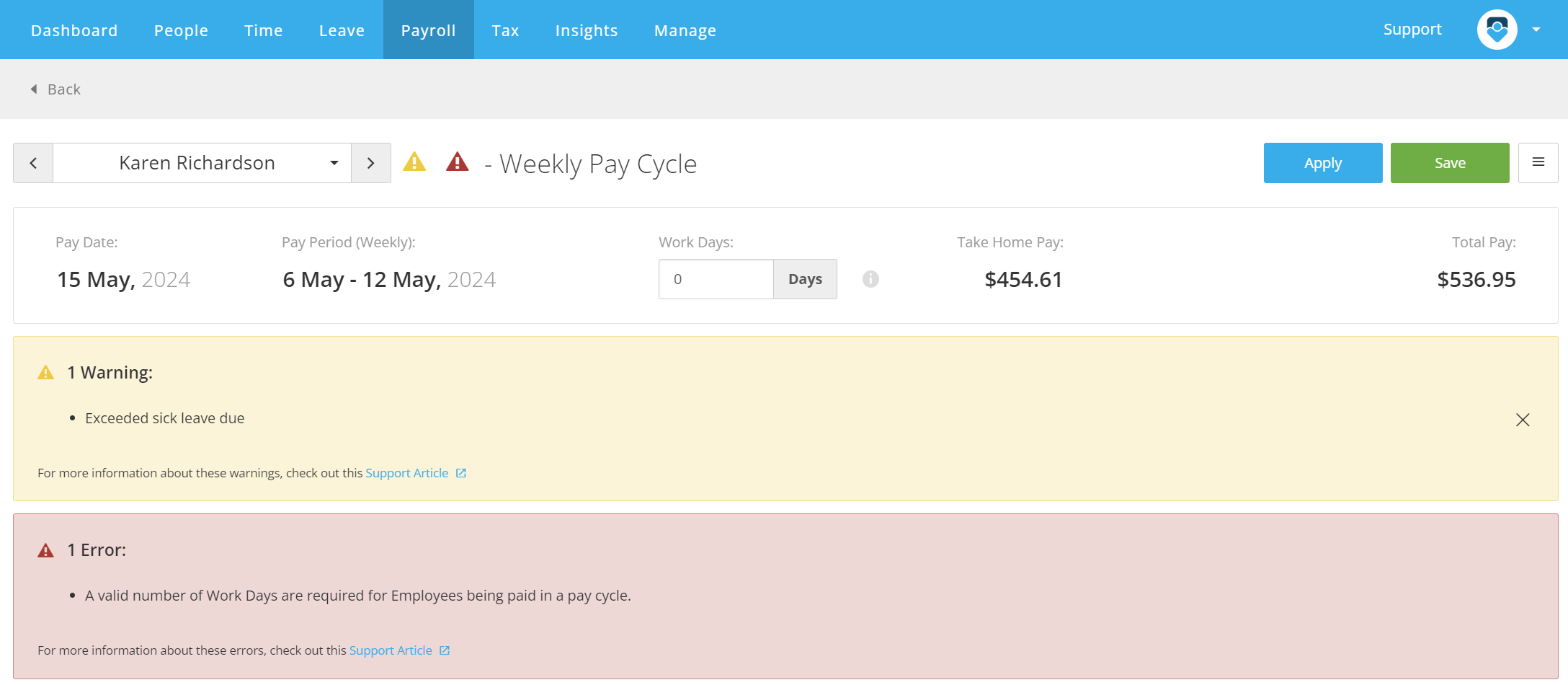 Alternatively, you can find a full list of warnings for your pay in the Pay Summary Report.
Errors
Errors will completely prevent a pay from being sent. The only error for PayHero pays is:
A valid number of Work Days are required for Employees being paid in a pay cycle.
To correct this error, you'll need to enter the number of days worked over the pay period by clicking into the affected employee from the draft pay and entering the value into the 'Work Days' field at the top. You can learn more about what counts as a Work Day here: What are Work Days?
The Work Days field will be automatically populated for any employees who have a detailed Employee Work Pattern in their Employment tab (sufficient that PayHero knows how many days per week the employee works), or who record timesheets. This means you can avoid this error by ensuring detailed work patterns are applied to your employees, or timesheets are entered for more variable employees.
Warnings
Warnings won't stop the pay from being sent, but they are intended to prevent potential oversights or explain what's taken place in a pay. You should decide whether you wish to apply changes, or ignore the warning.
There may be a warning in the pay you are aware of, such as an employee exceeding their sick leave due. If you're happy to include this in the pay regardless, you can simply ignore the alert. Or, alternatively, click the 'x' on the warning banner to hide the details for the alert.
The warning icons will still exist next to the employee name and in the pay header.
Alternatively, if the warning can be fixed outside the pay, you can remove the employee from the pay and then add them back once the issue is fixed, in order to reload the pay without the warning.


Warning Definitions
The possible warnings which can appear in a pay include the following (click on a warning for more information):