The Documents tab allows you to store files on an employee's profile. This could be used to store an employment contract, training certificates, or other important documents for future reference. Documents uploaded to PayHero are only visible to Admins.
To upload a file to an employee profile go into Manage > Employees, select the relevant employee, and go into the Documents tab. Click on the

button.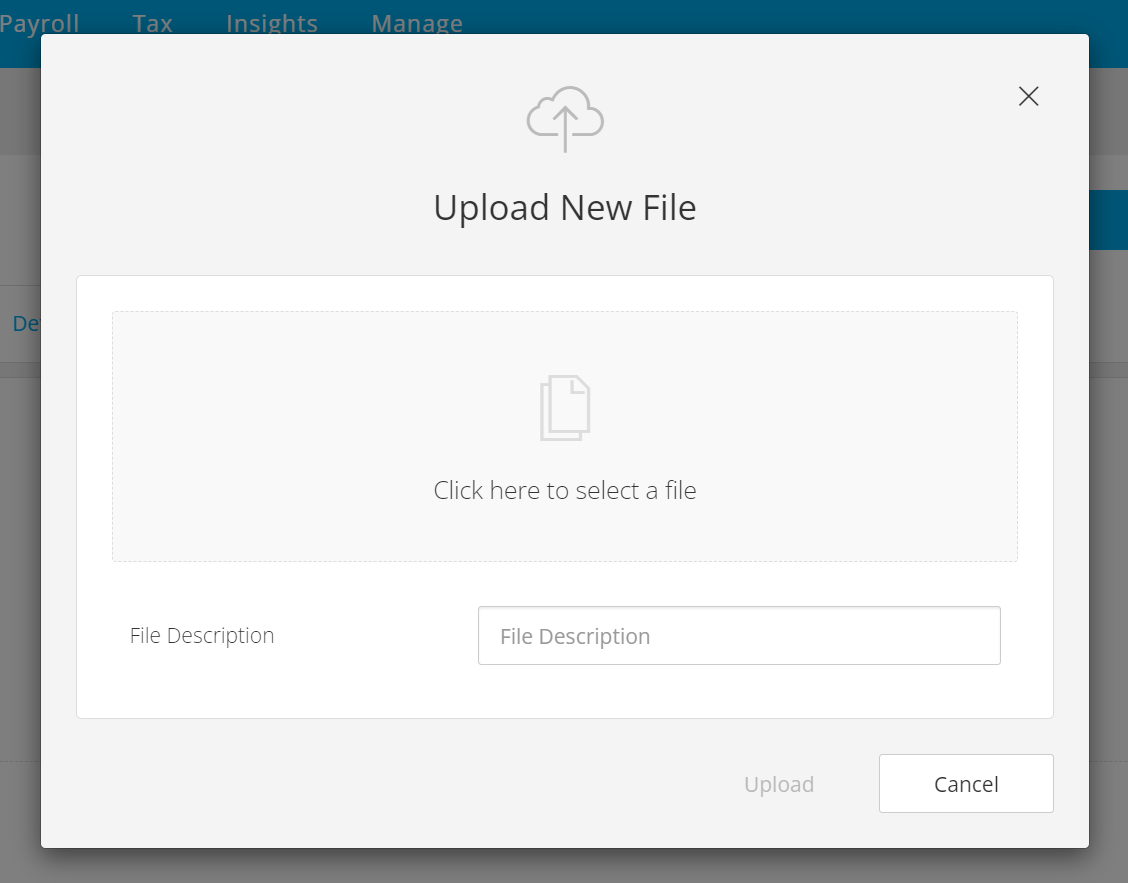 Clicking on the document selection space will open up your computer's file browser. Select the file you want to upload and after entering a document description, click the Upload button and save the employee record.

Uploaded documents can be accessed at any time by clicking the file's name to open the file in a new tab.