Leave types are used for recording various different types of leave in PayHero. These can be found under Manage > Leave Types for you to edit or create different types as needed. These will determine the sort of leave requests that can be recorded in your PayHero account.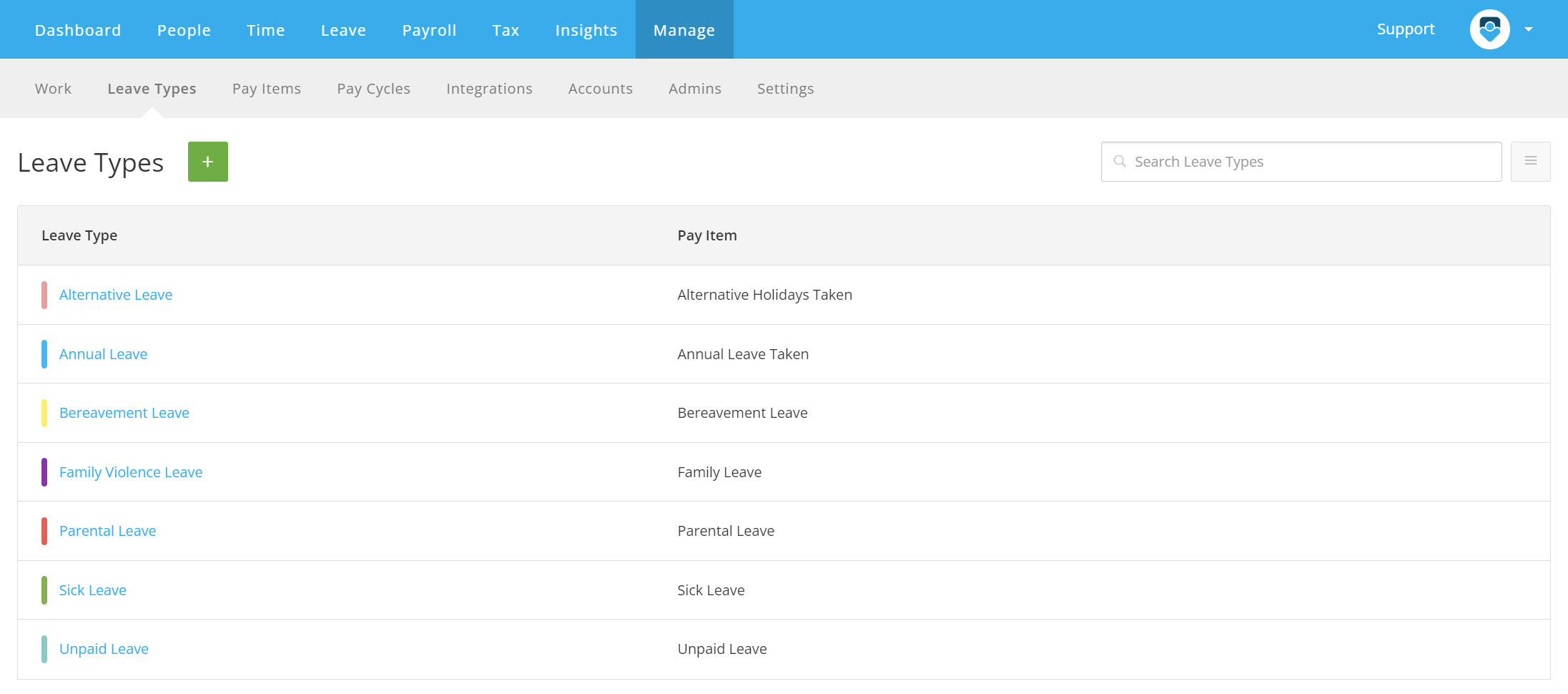 Creating Leave
Click the

button to create a new type of leave.

Leave Type Name - This name will appear in dropdown menus to record or request leave against. Ensure the name sufficiently identifies what the leave is for.
Pay Item - This will determine the pay item used to pay the employee for leave taken.
Colour - Select the colour, this will display on leave requests in the leave tab.
Hide Leave - Select the 'Hide Leave' checkbox to prevent the leave from being displayed on employee platforms. Only Admin users will be able to record leave against these leave types.
The Pay Items available to choose from will be the default Leave earnings pay items - if your company requires any custom leave type pay items please contact support@payhero.co.nz for assistance.
Editing or Archiving Leave
Click into an existing leave type if you wish to edit the name, pay item, colour, activate 'Hide Leave' or archive it.

If you've archived any leave, you can select Show Archived Leave Types from the menu in the top right. Any archived leave types will show with a grey archive icon beside its name. You can click into an archived leave type if you wish to restore it.